Two lightly injured in suspected West Bank car-ramming attack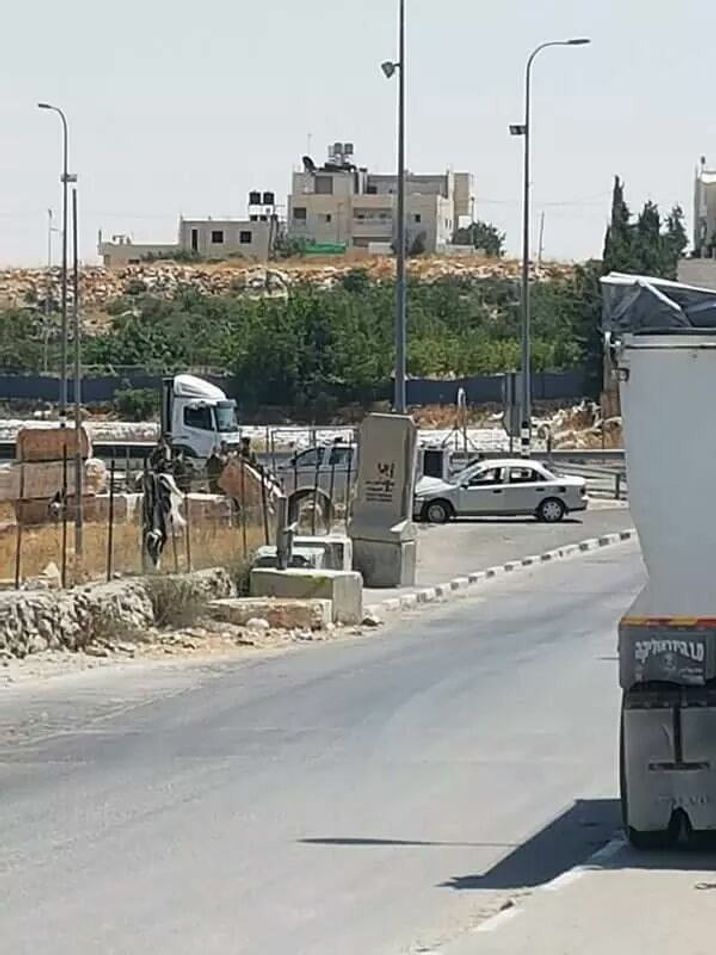 Attaque à la voiture bélier à Beit Einun au nord de Hébron le 18.07.2017
Armée israélienne
Two Israeli soldiers were lightly injured in a suspected car-ramming attack in Kiryat Arba, near the West Bank city of Hebron on Tuesday afternoon.
Israel's army said the attack took place at the entrance to the town of Beit Einun, leaving the two soldiers wounded, and that the attacker had been shot by security forces.
The Palestinian health ministry confirmed that the Palestinian had died. No further information was immediately available on the attacker's identity.
Israeli-Palestinian tensions have risen in recent days following an attack near an ultra-sensitive Jerusalem holy site on Friday that killed two Israeli policemen.
There was no immediate indication that the two incidents were connected.
In the wake of the installation of metal detectors at the entrance to the Temple Mount following Friday's terror attack which killed two Israeli policeman, the West Bank's ruling Fatah party has called for a "Day of Rage" to take place on Wednesday.
A wave of unrest that broke out in October 2015 has claimed the lives of at least 283 Palestinians or Arab Israelis, 44 Israelis, two Americans, two Jordanians, an Eritrean, a Sudanese and a Briton, according to an AFP toll.
Israeli authorities say most of the Palestinians killed were carrying out knife, gun or car-ramming attacks.
Others were shot dead in protests and clashes, while some were killed in Israeli air strikes on the Gaza Strip.
The violence had greatly subsided in recent months.
(Staff with AFP)