Kushner ponders: maybe there is no solution to Israeli-Palestinian conflict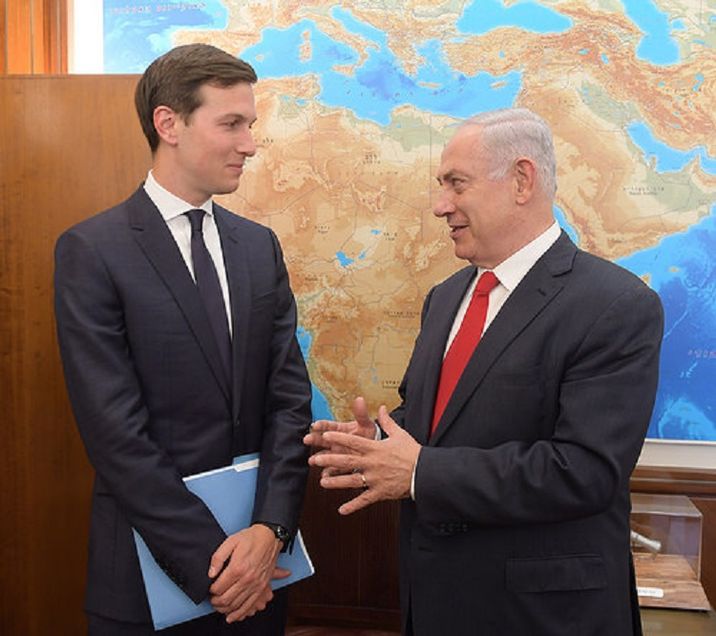 Jared Kushner and Prime Minister Benjamin Netanyahu meet in Jerusalem on June 21, 2017
Israeli PMO
Leaked recording of meeting with congressional interns a revealing insight into Jared Kushner's thinking
Donald Trump's son-in-law and White House point man on Middle East peace, Jared Kushner, pondered that there "may be no solution" to the Israeli-Palestinian conflict, and expressed frustration that everyone he speaks to about the issue wants to give him a "history lesson."
American technology magazine Wired on Tuesday published a leaked recording it said was made of Kushner speaking to a gaggle of congressional interns.
During a question and answer session, the senior White House adviser mused at length on the task given by his father-in-law to pursue a strategy for bringing about the "ultimate deal" of Israeli-Palestinian peace.
He began with the observation that "what I've determined from looking at it is that not a whole lot has been accomplished over the last 40 or 50 years we've been doing this."
Further in, Kushner lamented that in order to strike agreements between the two parties, such as the recent American-brokered agreement between Israel and the Palestinian Authority on water, "we don't let them get caught in the past."
"You know everyone finds an issue, that, 'You have to understand what they did then,' and 'You have to understand that they did this.' But how does that help us get peace?" he asked, according to Wired's transcript.
"Let's not focus on that. We don't want a history lesson. We've read enough books. Let's focus on how do you come up with a conclusion to the situation."
Seemingly, July's eruption of violence over Jerusalem's Temple Mount/Haram Al-Sharif complex - holy to Jews and Muslims - was a lesson for him about the significance of history in the Arab-Israeli conflict.
Kushner, whose meeting with Palestinian Authority President Mahmoud Abbas in June reportedly left the Palestinians aghast, also seemed largely sympathetic to Israel regarding their installation of security measures at the compound, which sparked the tensions.
"The other thing was working through, in this past week, it really showed us how quickly things can ignite in our history, and you have some people who don't want to see and achieve an outcome of peace," he pondered.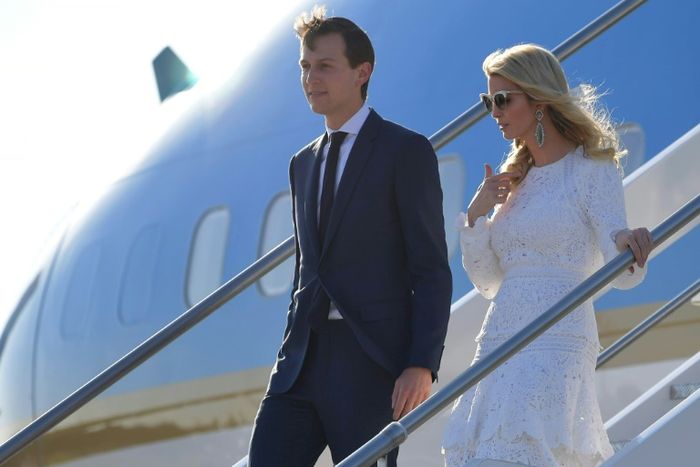 "And other people sometimes thrive in the chaos, and they thrive [unintelligible] and that's not new to politics and its not new to that conflict. It's just the way it is, and you always have people on all sides [unintelligible]."
Kushner, who is Jewish and married to Donald Trump's daughter Ivanka, then gave his version of how the Temple Mount crisis unfolded, a rare insight into the prism through which the highly influential West Wing figure views the conflict.
"I don't know if everyone is familiar, but there were two people—two Israeli guards killed at the Temple Mount (and that's the first time in many, many, many years that that happened, so Israelis [unintelligible] putting up metal detectors on the Temple Mount, which is not an irrational thing to do. You know when you have—police officers were just killed, and weapons that were used to [unintelligible] the weapons to check them—so then what happens is they start inciting it."
"They say look, you know, this is a change to the status quo. The Temple Mount is a [unintelligible] occupation of Israel, and Israel was saying we don't want anything to do with that, we just want to make sure people are safe. And that really incited a lot of tension in the streets."
He continued: "... then I think one of the Palestinians' religious leaders was saying, 'If you go through the metal detectors, then your prayers don't count.' And that is not a very helpful thing to have said."
"And then there was a lot of rage. And there was an Israeli family that three people killed in their home, which was absolutely terrible. You know, so, 'I'm going to do this to free the Temple Mount.' So ultimately we were able to work with them, and we were able to get the Israelis to take down to the different forms of surveillance that the Jordanians were okay with, and we talked with the Palestinians the whole time to try to get their viewpoint on it."
Kushner also lamented that Prime Minister Benjamin Netanyahu got "beaten up by the press in Israel" over the removal of the metal detectors.
He seemed unsure about what the Trump administration could offer up on the peace process that the other American administrations over the last fifty years could not.
"So, what do we offer that's unique? I don't know…"
He also appeared to share the despondent thinking of many Israelis about whether there even is a possible resolution to deadly conflict.
"We're trying to work with the parties very quietly to see if there's a solution. And there may be no solution," he proffered.
"But it's one of the problem sets that the president asked us to focus on. So we're going to focus on it and try to come to the right conclusion in the near future."
The revelation came as Saeb Erekat, the Palestinian chief negotiator on Tuesday said silence from the Trump's administration over settlement growth and its failure to support the two-state solution encouraged "apartheid" Israeli policies.