Former Netanyahu aide to turn state witness in corruption probes: report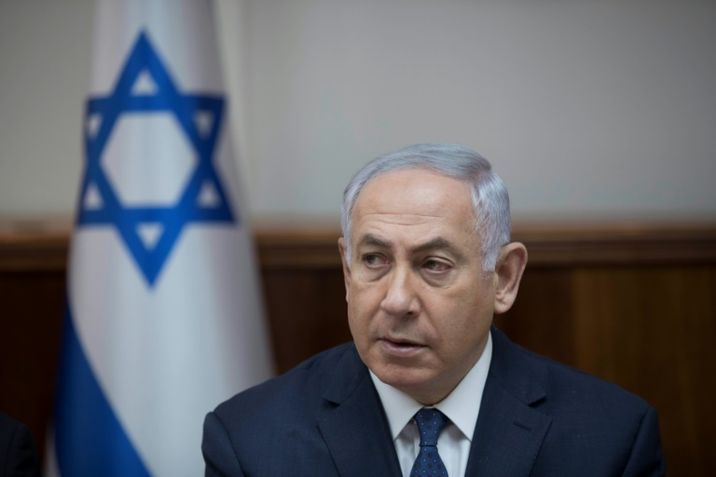 Le Premier ministre Benjamin Netanyahu, le 23 juillet 2017, à Jérusalem
ABIR SULTAN (POOL/AFP)
Benjamin Netanyahu's former chief of staff, Ari Harow, is expected to turn state's witness in ongoing corruption investigations allegedly involving the Israeli prime minister, Hebrew media outlets reported Tuesday.
Harow, who resigned from his post in the Prime Minister's Office in January 2015 in order to work on Netanyahu's election campaign, has been under police investigation since December 2015 on suspicion of fraud and breach of trust. Police has recommended he be indicted on those offenses, but the Attorney General has yet to file formal charges.
Netanyahu is currently under investigation in a series of probes involving alleged financial corruption, including into an alleged 'quid pro quo' arrangement between Netanyahu and Israeli media mogul Arnon "Noni" Mozes, which would have provided benefit to Mozes' Yedioth Ahronot newspaper in exchange for more favorable coverage for the premier.
Recordings of the 2014 discussion between Netanyahu and Mozes were uncovered by police on Harow's computer during the course of their investigation into the former Netanyahu aide.
Separately, police are also looking into whether Netanyahu has received illicit gifts from Israeli and foreign businessmen worth hundreds of thousands of shekels in a graft probe dubbed "Case 1000."
The investigations have stirred Israeli politics and led to speculation over whether Netanyahu will eventually be forced to step down.
Netanyahu, for his part, has adamantly denied any wrongdoing.
See also:
Prosecutor hints Netanyahu likely facing indictment in one of corruption cases
Ex-ThyssenKrupp employee in Israel turns state witness in submarine graft probe