Israeli military pilot killed in Apache helicopter crash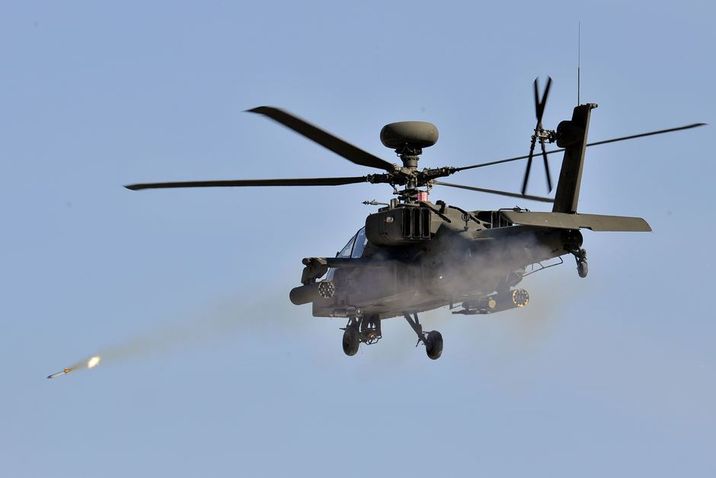 An Apache helicopter (illustrative)
Jung Yeon-je/AFP
The Israeli Air Force's entire fleet of Apache helicopters has been grounded, for the second time this year
An Israel Defense Forces pilot was killed and another sustained life-threatening wounds as a military helicopter crashed in southern Israel late on Monday after an apparent engine malfunction.
The Apaches were previously grounded after a large crack was discovered in the rotor blade of one. They began flying again last month.
The media reports said that Monday's crash occurred at the end of a training flight which was part of a program to gradually return the Apaches to service. The pilot reported a malfunction before losing control.
The military launched an probe into the incident, the spokesperson said, with a later announcement stating that the crash was not connected to the previous fault found in the helicopters, but that the investigation is ongoing.
The pilot was identified as 43-year-old reserve Maj. David Zohar from the northern city of Haifa.
The name of the co-pilot has not yet been released, but he is in a serious condition in the Soroka Hospital in southern city of Beersheba, and underwent surgery overnight. The Walla news site reported on Tuesday that he is the cousin of Tomer Gutterman, a deputy squadron commander who was killed in March 2003 accident when his plane crashed shortly after takeoff. Gutterman was a member of the same squadron, "Magic Touch," as the deceased and injured from Monday's incident.
Before the crash, the pilot of the IAF Apache AH-64A helicopter reported to control saying he experienced engine malfunction.
Earlier this year, the entire fleet of Apache helicopters was grounded following the discovery of a crack in the rear rotor of one of the aircraft. They returned to service in July.