Netanyahu: The left and the media are trying to carry out a coup d'etat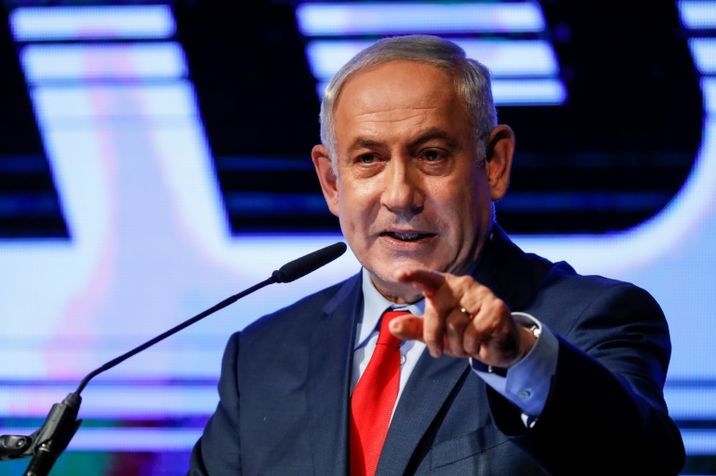 Le Premier ministre israélien Benjamin Netanyahu le 9 août 2017 à Tel Aviv
Jack GUEZ (AFP)
Referring to police probes, Netanyahu said the "next thing is they will call my dog in for questioning"
Around 3,000 Israelis converged in Tel Aviv on Wednesday evening to rally in support of Prime Minister Benjamin Netanyahu.
Netanyahu has faced a tough week with multiple criminal allegations and leaks to the police. His right-wing Likud party organized the rally in order to demonstrate support for the premier.
Gathering at the Tel Aviv Fairgrounds, the prime minister slammed the media, 'fake news' and the Israeli left.
The prime minister said that the Israeli left had similarly incited against Likud Prime Minister Yitzhak Shamir in 1992, and after a left-wing victory "we got the Oslo disaster and exploding buses in return, Netanyahu said.
Referring to the multiple police probes and interrogations of aides, Netanyahu added that "the next thing [is] they will call my dog in for questioning."
Netanyahu also criticized Haaretz newspaper by saying "all I should do is withdraw from Judea and Samaria and they will leave me alone. It won't happen!" Judea and Samaria is the Israeli name for the West Bank.
Netanyahu supporters hoisted signs emblazoned with "Bibi, King of Israel," referring to the prime minister's nickname.
Likud members of parliament and staffers were apparently pressuring party rank-and-file to attend in an attempt to bolster Netanyahu's position.
Last week, some 2,000 people gathered in the Israeli city of Petah Tikva to protest what they perceived as lenient treatment of Netanyahu by the attorney general in corruption probes against him.
Netanyahu is the second-longest serving leader in Israeli history. He is mired in multiple corruption probes pertaining to alleged financial misdeeds and transnational ties to media and business executives. The prime minister denies the allegations.
One investigation involving Netanyahu, called "Case 1000," centers around allegations that he and his wife, Sara Netanyahu, accepted high-end champagne and cigars from Australian billionaire James Packer and Hollywood producer Arnon Milchan.
Another police probe, "Case 2000," pertains to Netanyahu's alleged attempts to negotiate with publisher Arnon Mozes of the Yediot Ahronoth newspaper to promote legislation to weaken Yediot's main competitor in exchange for more favorable coverage of Netanyahu by the paper.
And in recent days, a key former aide, Avi Harow, has agreed to become a state's witness and possibly testify against his former boss.
Sara Netanyahu also faces a possible indictment for misusing state funds at the official residence.
You need to be logged in in order to post comments. Sign up or log in
Left & far left involved in campaign of distabilization of 2 democracies.
Left fana want to de-judaize Israel.