Israeli minister calls on US 'leaders' to condemn anti-Semitism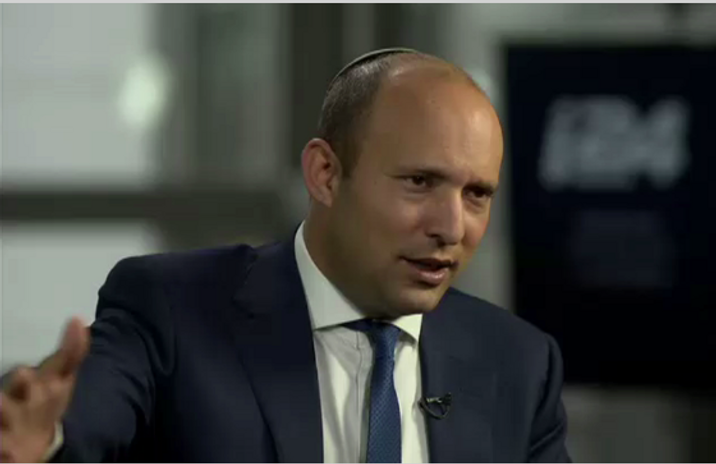 Israel Education Minister Naftali Bennett in sit-down interview with i24NEWS March 27, 2017
i24NEWS
Trump has only condemned violence 'on many sides'
In a thinly veiled reference to the decision of US President Donald Trump not to explicitly condemn a white supremacist who allegedly carried out a car-ramming attack in the city of Charlottesville on the weekend, Israel's education minister on Sunday called for "the leaders of the US" to speak out against anti-Semitism.
"The unhindered waving of Nazi flags and symbols in the US is not only offensive towards the Jewish Community and other minorities," said Education Minister Naftali Bennett, leader of the nationalist Jewish Home party, adding that "it also disrespects the millions of American soldiers who sacrificed their lives in order to protect the US and entire world from the Nazis."
"The leaders of the US must condemn and denounce the displays of anti-Semitism seen over the past few days," he said in a statement.
A 32 year-old woman was killed and 19 people were injured Saturday when a car plowed into a crowd in the small Virginia city the "Unite the Right" rally, which had ignited bloody clashes between white supremacists and counter-protesters.
A few hours after the attack occurred and the death was announced, Trump addressed reporters.
"We condemn in the strongest possible terms this egregious display of hatred, bigotry and violence on many sides, on many sides" he said from Bedminster, New Jersey, where he is on a working vacation.
"The hate and the division must stop right now," he said. "We have to come together as Americans with love for our nation."
He added that the violence "has no place in America, what is vital now is a swift restoration of law and order and the protection of civilian lives".
However senior US politicians, including many from his own Republican party, including former presidential aspirants Senators Marco Rubio and Ted Cruz, lambasted the President for opting not to single out neo-Nazi and other far-right activists.
Another Republican, Senator Lindsey Graham, told Fox News Sunday that "I would urge the president to dissuade these groups that he's their friend."
"Their cause is hate."
Republican House Speaker Paul Ryan wrote on Twitter that "The views fueling the spectacle in Charlottesville are repugnant. Let it only serve to unite Americans against this kind of vile bigotry."
Trump's daughter, Ivanka, also said on the social media platform that there is "no place in society for racism, white supremacy and neo-nazis."
After twenty-four hours of outcry, an unnamed White House spokesperson released a statement on Saturday: "The president said very strongly in his statement yesterday that he condemns all forms of violence, bigotry and hatred. Of course that includes white supremacists, KKK, neo-Nazi and all extremist groups,"
(Staff with agencies)