Israeli billionaire and minder released on conditional bail in laundering probe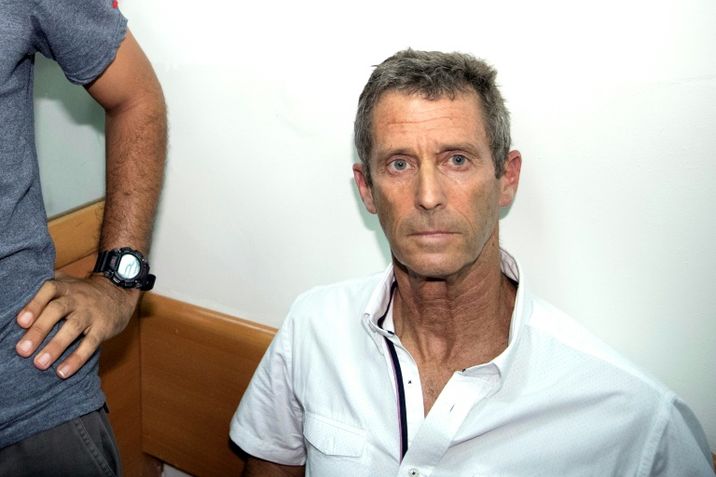 Le milliardaire franco-israélien Beny Steinmetz au tribunal de Rishon Lezion le 14 août 2017
JACK GUEZ (AFP)
An Israeli court decided Thursday to release diamond magnate Beny Steinmetz and a political adviser who had been working for Austria's chancellor following their arrest as part of a money laundering probe, police said.
Steinmetz and Tal Silberstein are to be released on Friday on condition of various restrictions which were not made public, according to police.
The two men were detained on Monday, with Israeli police saying they were held for questioning on suspicions including money laundering, fraud, forgery, obstruction of justice and bribery.
Steinmetz alleged during his remand hearing that "Soros marked me [as a target]" and that his treatment was "customary in totalitarian states." He has previously accused Soros of funding a campaign against his business interests in the African nation of Guinea, according to Israeli daily Haaretz.
It was the second time Steinmetz had been detained by Israeli authorities since December, when he was placed under house arrest as part of a corruption probe involving mining deals in the African nation of Guinea.
Besides the Guinea investigation, the Israeli-French billionaire was charged in Romania last year with forming an organised criminal group and money laundering in a property-related case that cost the state $145 million.
Austrian Chancellor Christian Kern's Social Democrats issued a statement Monday saying they will no longer work with Silberstein "after the legal accusations that have emerged out of Israel today".
The arrest led to controversy in Austria, which is in the midst of a political campaign ahead of October 15 elections.
Silberstein has also worked as an adviser to former Israeli prime minister Ehud Olmert.
Steinmetz, 61, controls mining firm BSG Resources and has a net worth estimated by Forbes of $1.02 billion, making him the 17th-richest person in Israel.
In December, he was ordered to remain under house arrest until January 2.
He has called the allegations against him baseless and an attempt to smear him