Ultra-Orthodox Israeli soldiers face extreme pressure not to serve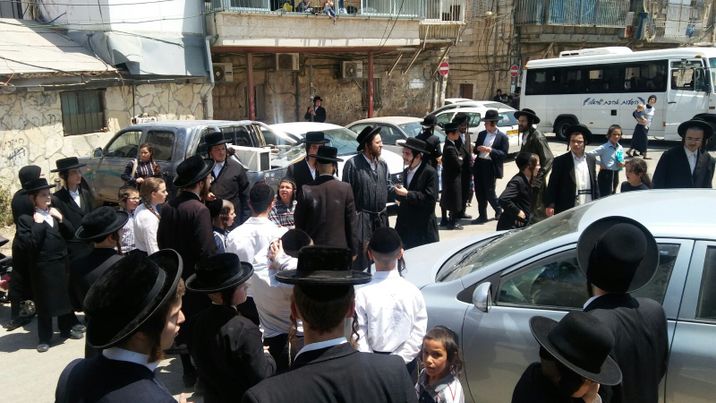 Religious Jewish men gather in Jerusalem after the police raided an anti-army NGO
i24NEWS
One veteran: 'A lot of my friends couldn't go home. They got kicked out of the house for going into the army'
One 19-year-old got disowned by his parents. Another guy was spat on as he walked about the neighborhood. And a third one left home owning only a small rucksack.
These aren't 'coming out' stories by gay youth but rather, ultra-Orthodox Israelis who enlisted in Israel's army.
"A lot of my friends could not go home. They got kicked out of the house for going into the army," said Yanky Farber, a religious soldier who served for three years in the army.
Farber was one of the luckier ones. Although his parents were upset, they didn't cut off ties like in the case of many friends.
"They asked me initially not to come home in uniform for Shabbat. I'd go to the Central Bus Station, change clothes, and then go home."
In the past year, extremists from Israel's ultra-Orthodox Jewish community have become more vocal and aggressive in accosting religious soldiers.
The police recently filed eight indictments against individuals accused of assaulting or abusing ultra-Orthodox soldiers, a spokesperson from the Israeli Ministry of Justice told i24NEWS.
Israel's burgeoning ultra-Orthodox Jewish minority is mostly exempt from service in the Israel Defense Forces (IDF) because many disagree ideologically with the mostly-secular institution. The first prime minister, David Ben-Gurion, exempted religious Jews from serving in order to gain their political support.
Ultra-Orthodox, called Haredim in Hebrew (for 'to tremble' before God), instead receive deferments to study Torah in seminaries.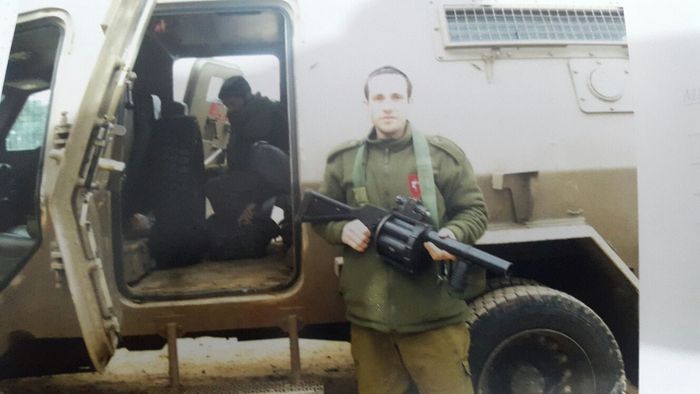 Yet some 2,800 Haredi men enlisted during 2016, the highest number of ultra-Orthodox ever drafted in a single year. In total, 60,000 Haredi men between the ages of 18-41 receive annual deferments.
As the Israeli government seeks to draft more Haredi males in the name of civic duty and obligation, tensions are roiling in the ultra-Orthodox community. Some self-identified extremists are beginning to intensify verbal incitement against the enlisted soldiers.
As uniformed Haredi soldiers walk the streets of Me'a Shearim, a religious neighborhood in Jerusalem, or in B'nei Brak, an ultra-Orthodox city next to Tel Aviv, some report being called "shaygetz," or gentile, and "hardak," or a Hebrew portmanteau for Haredi-without-religion. Emails, leaflets and protests have circulated in ultra-Orthodox neighborhoods blasting religious men for serving.
Rabbi Yitzhak Bar Chaim, who acts as a chaplain for an all-Haredi army unit, said that he had been accosted at a synagogue he frequents.
"In the middle of prayer, a 40-year-old man approached me. 'Are you the Bar Chaim?' he asked in a heavy Yiddish accent. I ignored him.
"When prayer ended, dozens of kids began shouting at me 'Amalek,'" or the biblical archetypal enemy of the Jews. "They grabbed my hat and one kid bit my shoulder."
Bar Chaim helped push to establish Netzah Yehuda in 1999 because he saw many young religious men who were "officially" registered to study in yeshiva, but in reality were skipping class and working odd jobs under-the-table.
The Netzah Yehuda battalion - better known as Nahal Haredi - includes nearly 1,000 men, who serve for two years, and spend the third year studying and getting vocational training. The all-Haredi battalion allows soldiers to train on base without any female instructors and it upholds a higher standard of kashrut, or Jewish dietary laws.
Bar Chaim describes going to influential rabbis in Jerusalem - who he asked to remain unnamed - and asking for their blessing in the endeavor.
"None of them were opposed. But none of them signed on in favor," he said.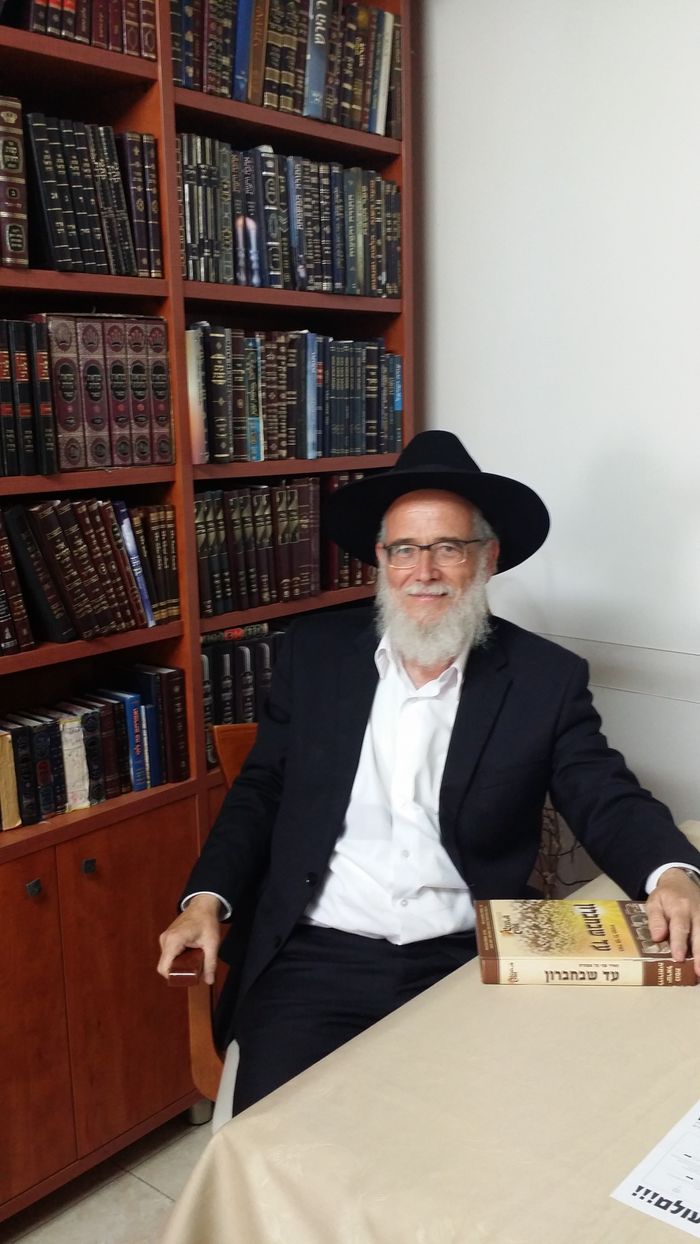 'Forcing us to assimilate'
IDF ultra-Orthodox soldiers face a number of challenges, chiefly peer pressure from fellow religious Jews who oppose the draft. As the Israeli government has put more pressure on Haredi men to be enlisted, opponents of the army are upping their efforts.
One organization, Merkaz Hatzolah - meaning the rescue center in Hebrew - aims to inform Haredi men as to their legal options for avoiding the draft.
On Tuesday, the center was raided by Israeli police carrying out a search order. After police arrived at the office in Jerusalem's ultra-Orthodox neighborhood, a crowd of men gathered and began to chuck rocks at the officers, the Israeli police spokesperson told i24NEWS.
Haim Lefkowitz, an activist affiliated with Merkaz Hatzolah, said that increased pressure on the ultra-Orthodox has led to verbal outbursts.
"In the past, a Haredi boy would feel that if he didn't want to serve, the government wouldn't force him," Lefkowitz said. "Now, we feel that the Supreme Court or the government or whoever you want to call it want to get all the Haredim into the army."
Lefkowitz says the government is forcing the ultra-Orthodox into the army because it's about forcing Haredi men to assimilate and become less religious.
"It's about being a melting pot… This a check on the growth of the Haredi population, which is growing by leaps and bounds. So they found a tool, which is the IDF melting pot," he said.
Instead of studying Jewish holy texts all day, more ultra-Orthodox men would be working full-time if not for the need to get a deferment, he added.
A fundraising coordinator based in New York, Lefkowitz described Merkaz Hatzolah as offering legal aid services and helping young Haredi men understand their options on the draft.
When asked about the verbal abuse of Haredi soldiers, he said that many activists preferred less controversial methods.
"It's not right behavior when a Haredi soldier comes home and he's being verbally abused while he's davening mincha [the afternoon prayer]. It seems very ugly and wrong," Lefkowitz said.
But because of perceived threats to the ultra-Orthodox community, it is understandable why some may verbally and physically accost religious soldiers, Lefkowitz added.
And in terms of the long-term picture, Lefkowitz warned the army against coercing ultra-Orthodox youth, analogizing the draft controversy to the Palestinian response surrounding perceived threats to the Temple Mount.
"There's a fuming religious war happening right now. It may be unknown to hilonim [secular people]. But it's that the Haredim see themselves as threatened, their way of life as threatened. And animosity towards the government and animosity towards the IDF is only going to grow."