Welcoming new jetliner, El Al vows to woo back passengers and boost service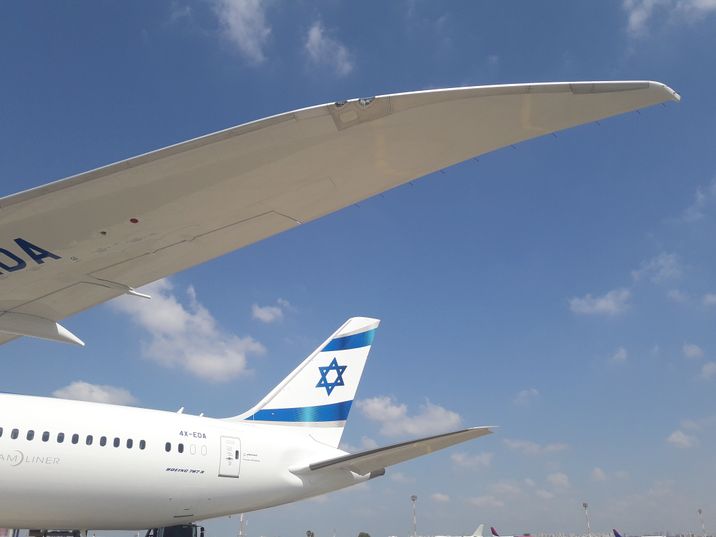 El Al's first Boeing 787-9 aicraft, shortly after arriving from Seattle. August 23 2017.
Jacob Atkins/i24NEWS
Company's CEO says the 'Dreamliner' marks a 'new era' at the iconic Israeli company
Israel's El Al heralded a "new era" at the flag carrier on Wednesday as it foreshadowed a concerted effort to win back lucrative Israeli business passengers who have turned their back on the airline in favor of more agile European and Asian competitors.
At an elaborate ceremony at Tel Aviv's Ben Gurion Airport to mark the arrival of the first Boeing 787-9 'Dreamliner' aircraft, El Al's CEO David Maimon said that the company will use the opportunity to completely overhaul their service offering.
"I am sure [because of] this aircraft, most of our passengers will be back, especially the business segment," he said after completing the trip from Boeing's factory in Seattle.
"They are flying every week, and they need their comfort. I understand that," added Maimon on board the new aircraft, named after the Israeli city of Ashdod.
He added that the aircraft will not only shave fuel and maintenance costs but also heralds a "new era" at the airline and be an impetus for a "change of culture" company-wide.
Straddled by government-mandated security requirements and a ban from flying on the Jewish Sabbath, the airline has been slow to embark on the expensive endeavor of renewing their long-haul fleet, even as an EU-Israel "open skies" treaty brought new competition flooding onto their home turf.
Some high-yielding passengers on trunk routes to North America and Asia have peeled away to competitors like Turkish Airlines and Hong Kong's Cathay Pacific, while the lower end of the market has also been squeezed by burgeoning low-cost expansion to Israel by the likes of Wizzair, Easyjet and Ryanair.
Sixteen Boeing 787 aircraft will be acquired through a combination of leasing and outright purchases, and the firm will phase out the Boeing 747 and 767 fleets, many of which are more than twenty years old.
What to expect on-board?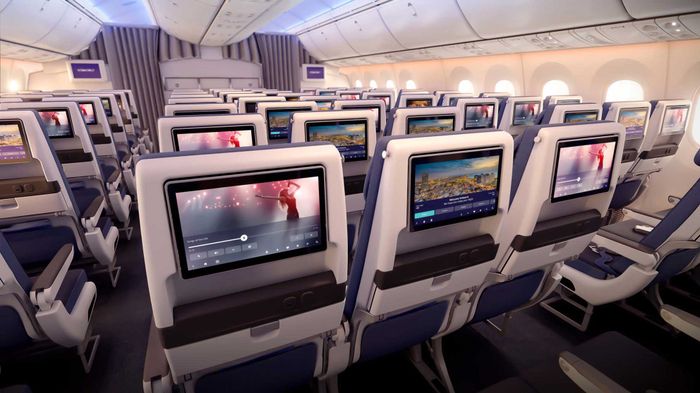 El Al will match the offerings of key competitors by introducing fully lie-flat business class seats with aisle access, compared to old-style recliners on existing aircraft that fly on crowded routes to Europe, the US and Canada.
The new interiors will also bring the entertainment system up to date. All classes will have much larger screens that currently installed on El Al's fleet, featuring an on-demand system now common on most major carriers.
Galit Birenboim-Navon, who led the design team for the 787 program told i24NEWS that the "most important thing for passengers who fly business class is access to an aisle and a bed which is fully flat, and a lot of privacy for themselves."
The new aircraft will also see the introduction of a premium economy cabin in the Israeli market for the first time, which Birenboim-Navon said "is very good for those who wish to be a little bit more, to have the prestige, to have the privacy of a closed cabin."
None of the planes will be delivered with first class. While Birenboim-Navon said that it was not an explicit decision to jettison an ultra-premium cabin, opting not to include it in the Dreamliner configuration is the prevailing trend in the aviation industry.
"I think that there is a trend in the world that a lot of airlines are improving the business class productivity that is a little bit more like a business first product."
However, a company spokesman confirmed that the airline's six Boeing 777 aircraft – deployed on routes to Los Angeles, Beijing and soon, Miami – will not be refurbished with new interiors.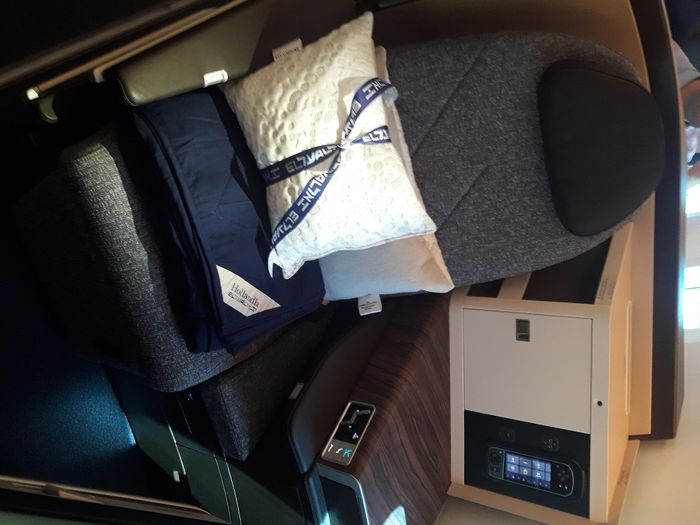 In Boeing's pocket?
Both the airline and Boeing dismissed the prevailing theory in the aviation industry that El Al is a wedded customer to the US aviation giant because of the unique economic and security relationship between Jerusalem and Washington DC.
"It was a tender between Boeing and Airbus," Maimon told i24NEWS, referring to Boeing's French-based rival for long-haul aircraft contracts.
"I think that Boeing were willing to give us more benefits. I think that Boeing's aircraft, are better, from our perspective, than the 350 aircraft," he added. Airbus' A350 model is the planemaker's slightly newer alternative to the 787.
Boeing's Vice-Chariman and CEO at the time of the deal with El Al, Raymond L. Conner, also asserted that the order faced vigorous competition from Airbus. "This was a hard-fought camp and they kept hitting us hard, and we won," he told i24NEWS. "But it was very significant for us to win. There was a full-on competition, absolutely, no question about it."