Israeli defense minister: World must soon confront Iran as global threat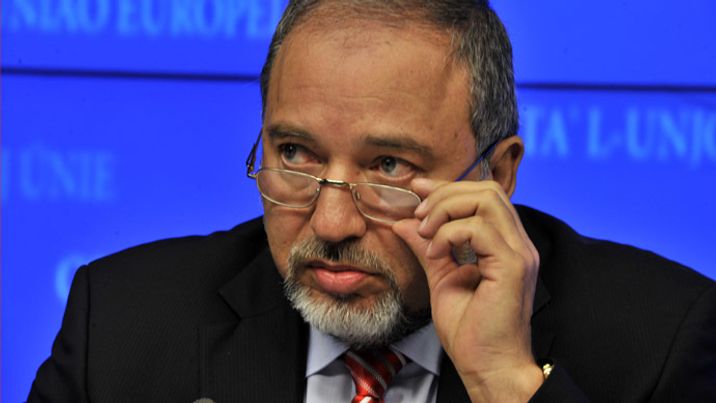 Ministre israélien des Affaires étrangères Avigdor Liberman
AFP Photo/Georges Gobet
Liberman says Iran is biggest source of funding for Sunni and Shiite terrorism
Israeli Defense Minister Avigdor Liberman said Monday that the world will soon be forced to confront Iran as a global threat.
"The biggest source of terror funding is from Iran," Liberman said, adding that "it all begins with Tehran" which is funding both Sunni and Shiite terror throughout the Middle East.
Liberman asserted that committed to developing conventional and non-conventional weapons to work towards Israel's destruction as he addressed a crowd of counter-terrorism experts, students and academics from around the world at the ICT Conference in Israel's coastal city of Herziliya.
The Israeli defense chief also blamed North Korea's advanced nuclear capabilities on funding from Iran.
"North Korea would not have its nuclear capabilities without assistance from Iran," Liberman said.   
"The source of the problem is Iran," Liberman said, and "the free world will have no choice but to do what needs to be done on this matter.
The defense minister said the Islamic Republic is committed to eradicating Israel: "For Tehran, terror is only tool in the arsenal. Iran wants to eradicate the State of Israel and terrorism is simply one level they use."
He further said that Iran has worked this year to massively expand its conventional military force, pumping funds into expanding its armed forces, explaining that the Iranian armed forces have "grown by 40 percent" this year alone.
"Hamas could not exist without Iran, he continued, referring to the militant Palestinian party that rules the Gaza Strip Islamic Jihad are one hundred percent funded by Iran."
He also said Iran was responsible for ensuring the survival of Bashar al-Assad's rule in Syria, which "could not exist without funding from Tehran."