Israelis protest Myanmar army campaign against Rohingya Muslims
The UN rights chief has labeled the situation in Rakhine state a 'textbook example of ethnic cleansing'
Hundreds of Israeli Muslims protested outside Myanmar's embassy in Israel on Monday, angry at the ongoing military campaign against the country's Rohingya minority that has caused approximately 300,000 people to flee the country.
The United Nations rights chief on Monday labeled the situation in Myanmar's Rakhine state a "textbook example of ethnic cleansing", as Washington also condemned the military's campaign, which began as a response to attacks by breakaway Rohingya militants.
One of the demonstrators outside the Southeast Asian country's beachfront mission in Tel Aviv told i24NEWS that "we are here in order to condemn all the bloodshed and all the massacres by the ... Myanmar army against the Muslim Rohingya minority."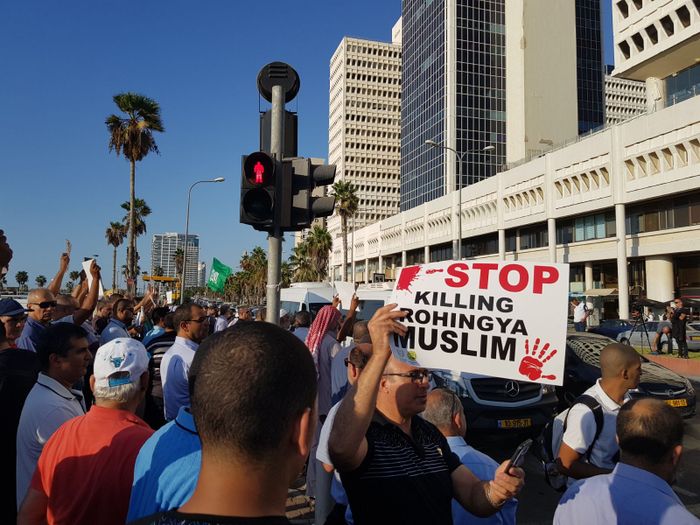 "We hope that the people [who are responsible] hear, they will know that people are not satisfied with what is going on there," said another woman at the protest.
Eyewitness interviews conducted in overflowing refugee camps in neighboring Bangladesh -- whose foreign minister said the violence constitutes "genocide" -- have described mass killings and the burning of villagers inside their homes.
The Rohingya, a stateless Muslim minority, have faced decades of persecution in Myanmar, where they are regarded as illegal immigrants.
Nobel Prize winner and de facto leader of Myanmar, Aung San Suu Kyi has been sharply criticized for her equivocation in the face of the military's campaign, despite questions about her influence.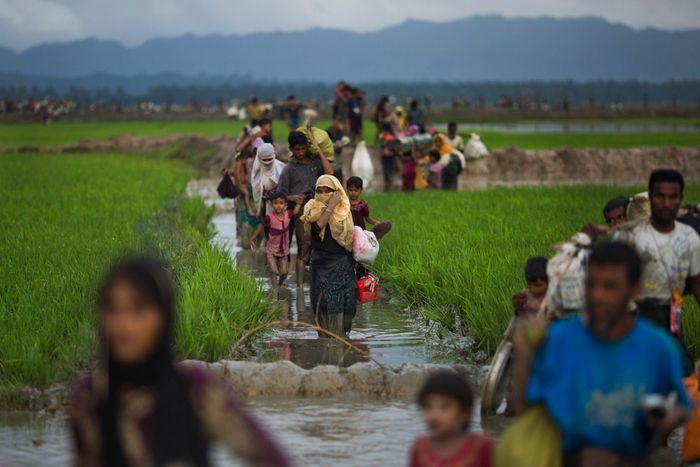 On Monday it emerged that the Dalai Lama had joined fellow Nobel peace laureates Malala Yousafzai and Archbishop Desmond Tutu in urging Suu Kyi to intervene.
"Questions that are put to me suggest that many people have difficulty reconciling what appears to be happening to Muslims there with Myanmar's reputation as a Buddhist country," the Tibetan spiritual leader wrote in a letter to Suu Kyi shortly after the latest fighting broke out.
"I appeal to you and your fellow leaders to reach out to all sections of society to try to restore friendly relations throughout the population in a spirit of peace and reconciliation."