First official US military base opens on Israeli soil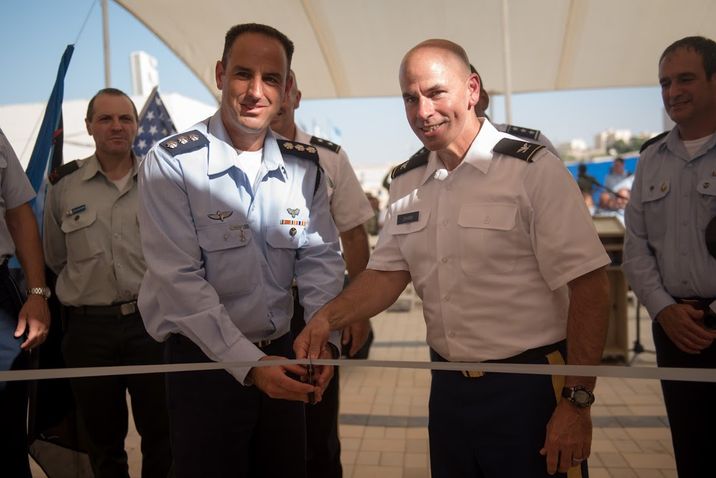 Visuals of the new American base at the Air Defense Academy base
GPO
The U.S. military officially opened its first base operating under an American flag on Israeli soil Monday.
A ceremony was held with the attendance of senior American and Israeli officers Thursday to mark the occasion.
The American base is an independent facility located inside an Israeli military base which serves as the IDF's Air Defense School in southern Israel.
The facility will house dozens of U.S. soldiers stationed there. The soldiers themselves will also be dedicated to air defense efforts.
Brigadier General Zvika Haimovich, the IDF's head of Air Defense said that the Americans would be operating systems dealing with the identification and interception of aerial threats, such as missiles and rockets.
In the past such systems were operated by civilian contractors, but over the past few years the Pentagon has sought to replace these civilians with soldiers as part of a gradual process taking place at U.S. military installations around the world.
The new American base will include barracks, recreational facilities and everything else needed to sustain a permanent military presence numbering several dozen soldiers.
Haimovich said the IDF has been working with its U.S. counterparts to establish the facility for the past two years. The general stressed that the American presence would not hamper the IDF's ability to act independently against any threat to the security of the state of Israel.
Haimovich also noted that the IDF had established a new Iron Dome battalion, referring to the battle proven Israeli air defense battery that has gained a reputation for successfully countering the threat of short range rockets.
Haimovich said the new battalion would enable Israel to deploy more Iron Dome systems in a more effective manner to counter regional threats on Israel's northern and southern borders.
Shai Ben Ari is i24NEWS' Senior Defense Correspondent.