Netanyahu denies claims Israel behind Iraq Kurdish independence vote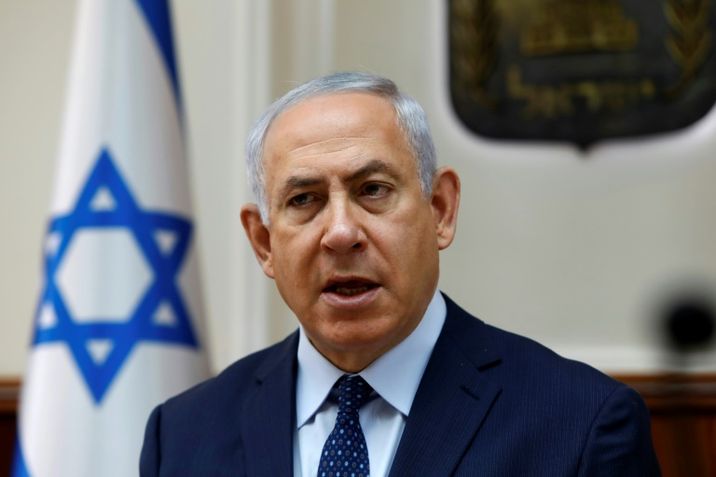 Israeli Prime Minister Benjamin Netanyahu opens the weekly cabinet meeting at his Jerusalem office on September 26, 2017
GALI TIBBON (POOL/AFP)
Hezbollah claimed referendum a plot by Israel to sow divisions in region, Erdogan said Mossad behind vote
Israeli Prime Minister Benjamin Netanyahu on Sunday denied that Israel played any role in the fiercely contested Kurdish independence referendum held in Iraq last week, after both Turkish President Recep Tayyip Erdogan and Hezbollah leader Hassan Nasrallah accused the Jewish State of orchestrating the vote.
"Israel played no part in the Kurdish referendum, aside from the natural, deep and long-standing sympathy the Jewish people have for the Kurdish people and their aspirations," Netanyahu said at the start of a weekly government meeting.
"I understand why Hamas supporters see the Mossad in any uncomfortable situation," Netanyahu added, in an apparent slight to Erdogan who maintains friendly ties with the Gaza-based Islamist group.
During a televised speech on Saturday Erdogan claimed that the waving of Israeli flags during celebrations for the referendum's "yes" victory proved that the Mossad intelligence agency played a role in the vote.
"This shows one thing, that this administration (in northern Iraq) has a history with Mossad, they are hand-in-hand together," Erdogan said.
Hezbollah leader Hassan Nasrallah similarly claimed Saturday that the vote to be a plot hatched by Israel and the United States to sow further divisions in the region.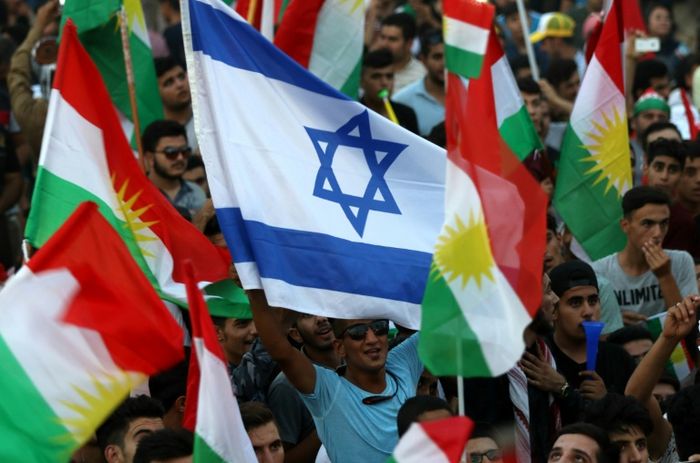 In another speech delivered earlier in the week, Erdogan warned that Turkey's warming relations with Israel could be in jeopardy over Netanyahu's public support for the vote, which was fiercely opposed by Ankara.
Hezbollah, largely backed by Iran, has criticized its arch-foe Israel's support of Kurdish statehood, claiming it would be a threat to the entire region and a step in "partitioning" of the Middle East.
Israel has been the only country to openly support an independent Kurdish state, with Netanyahu backing "the legitimate efforts of the Kurdish people to attain a state of its own."
Iraq's central government in Baghdad fiercely opposed the vote, as did neighbors Turkey and Iran, both fearing unrest and separatist sentiment among their own sizeable Kurdish populations.
In a region where few countries are willing to forge ties with Israel, an independent Kurdistan is seen by some as likely to consider an alliance.
While sympathy is widely shared between Israel and Iraqi Kurds, the same cannot be said for Kurds elsewhere.
Israel has historically had relatively robust ties with Turkey, something that has strained relations with Turkish Kurds.
See also:
An independent Kurdistan will be a 'second Israel', Iraqi vice-president warns