Israeli opposition leader says Netanyahu is pandering to the 'alt-right'
Isaac Herzog told i24NEWS that Arab states won't get closer to Israel unless there is progress on peace
Israel's opposition leader Isaac Herzog claimed on Sunday that Prime Minister Benjamin Netanyahu is flirting with the "alt-right" in the United States by failing to condemn his son's use of anti-Semitic caricatures and what he claimed was equivocation in speaking out on the rise of the far-right in last week's election in Germany.
In a wide-ranging interview with i24NEWS, Herzog -- who lost the Labor party leadership vote to outsider Avi Gabbay earlier this year but agreed to remain leader inside the parliament -- also said that Israel was within reach of a "golden opportunity" to make peace with regional foes, but that US President Donald Trump's eagerness for the "ultimate deal" is misguided.
Asked about Netanyahu's call to German Chancellor Angela Merkel following the election gains of anti-immigration party Alternative for Germany (AfD), in which the Israeli premier said he was worried about anti-Semitism on the left and right in Germany, Herzog described it as "in a way blinking to the extreme right, the alt-right … I think one needs to be very careful, it's playing with fire."
"It's exactly like he didn't condemn his son's tweet and caricature which used anti-Semitic motifs of the KKK, two weeks before," he added, referring to a Facebook post by Yair Netanyahu in which he used an anti-Semitic meme to attack the family's political enemies.
"The [AfD] expresses views that are extremely concerning to us as Jews and as Israelis," he said. "I believe Chancellor Merkel will be able to overcome that and actually form a coalition that will progress."
'Doubtful' on Trump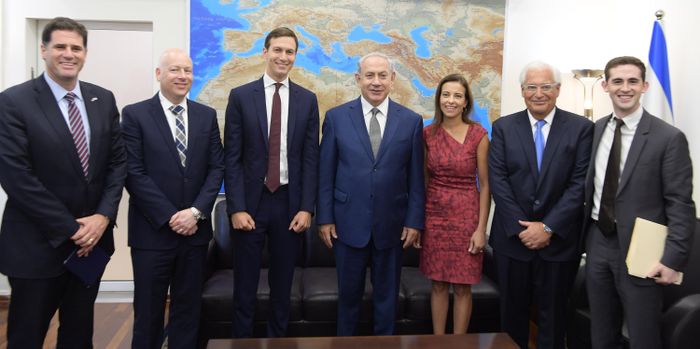 Last year Herzog fought hard in a then-secret campaign to forge a unity government with Netanyahu, angling to jettison members of the ruling coalition who object to making any initiatives towards a peace process with the Palestinians and stymie rapprochement with Sunni Arab states who Israel says are privately warming up to the Jewish State.
He told i24NEWS' the Spin Room that while the meeting earlier this month between Netanyahu and Egyptian president Abdel Fattah Al-Sisi in New York bodes well for improved Israeli-Arab relations, "with the current two leaderships [Israeli and Palestinian] there's no way one can progress."
"There is an incredible opportunity in that the region wants to converge with Israel. There is a convergence of interests which is idyllic, but the only way to move forward is by confidence-building measures with the Palestinians that will enable them to see [hope]."
The former attorney and son of former Israeli president Chaim Herzog said that Arab leaders tell him Israel must make some signals of confidence-building measures with the Palestinians in order to improve ties with the Sunni countries in the Middle East.
He suggested giving the Palestinian Authority more responsibilities in Area C of the West Bank, currently under full Israeli control, limiting construction outside the major Jewish settlement blocs and easing restrictions on Palestinian building permits adjacent to their major cities.
After entering the White House in January, Donald Trump assigned son-in-law Jared Kushner and former personal attorney Jason Greenblatt to see if there is a way to resuscitate the moribund Middle East peace process.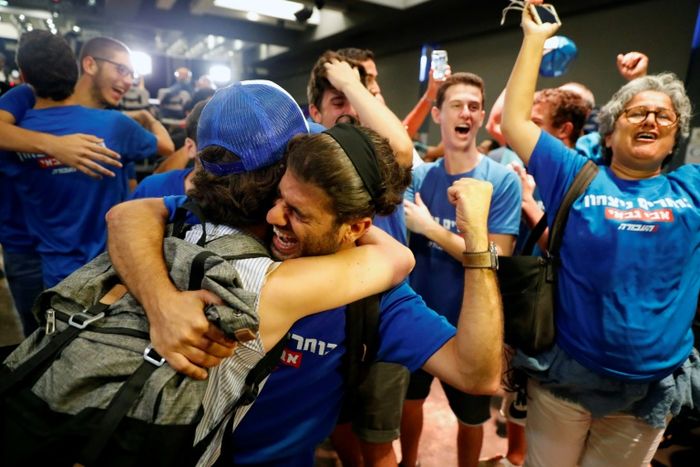 Trump has expressed enthusiasm to reach what he described as one of the world's most difficult but "ultimate" deals.
"I think President Trump identifies it correctly," Herzog said, "except, I am doubtful as to the implementation of what he intends to do."
"There are two ways to try to resolve [the Israeli-Palestinian conflict]. Step-by-step diplomacy or by one full-fledged deal. The President insists on full deal. I'm not sure it's possible and I would go alternatively for step-by-step if possible," he said.
Herzog said he is getting along "very well" with the man who ousted him from his former role, new Labor leader Avi Gabbay. Gabbay is not currently serving in the Knesset, and Herzog swiftly agreed to serve as the parliamentary leader until the next election.
"Since there is a bigger cause, the well-being of Israel and its future… I stretched my hand to him and he stretched his and we work together well," he said of their relationship.
Responding to the suggestion that the reason Labor has not won an election since Ehud Barak was elected prime minister back in 1999 is that the party is not left-wing enough, he said that "In order to win elections in Israel you've got to win the center" and said he didn't think that Israeli voters would respond well to a more expressly left-wing party.