Netanyahu vows to build 'thousands' of homes in Jewish settlement near Jerusalem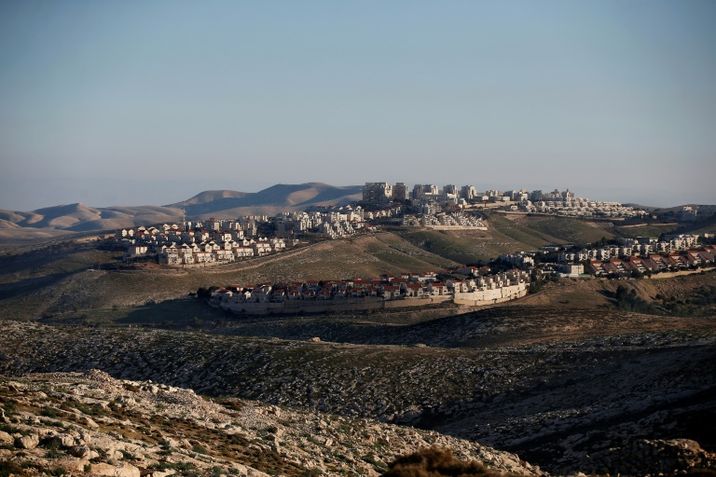 Implantation israélienne de Maale Adumim à l'est de Jérusalem, le 3 février 2017
AHMAD GHARABLI (AFP/Archives)
'This place will be a part of the state of Israel,' the prime minister declared
Israeli Prime Minister Benjamin Netanyahu on Tuesday pledged to build "thousands" of new homes in a major West Bank settlement east of Jerusalem, insisting it would one day be part of Israel. 
"We shall build here thousands of housing units" and add industrial zones, Netanyahu said during a visit to the Maaleh Adumim settlement of 37,000 people.
"This place will be a part of the state of Israel," he added. 
Netanyahu has repeatedly spoken of major blocs of West Bank settlements being absorbed into Israel in a future peace agreement with the Palestinians.
He also reaffirmed his support for legislation being spruiked by his transport minister Yisrael Katz, known as the "Greater Jerusalem" bill, which would annex a swathe of settlements abutting Jerusalem into Israel proper. 
The bill is expected to come before the Knesset, the Israeli parliament, this winter. 
He did not specify where or when the new building at Maaleh Adumim would take place but settlement watchdog Peace Now has spoken of plans to build in the contentious area known as E1 adjacent to the settlement.
E1 and Maaleh Adumim form an Israeli buffer east of Jerusalem that the Palestinians say would divide the West Bank and badly hurt the possibility of a contiguous Palestinian state.
About 430,000 Israeli settlers live among 2.6 million Palestinians in the West Bank, occupied by Israel in the 1967 Six Day War.