Police demand to again question Netanyahu after the holidays: report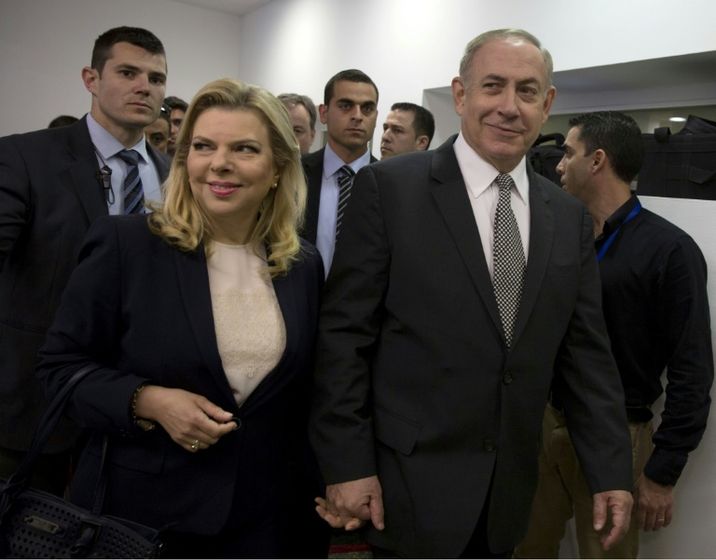 Le Premier ministre israélien Benjamin Netanyahu et son épouse Sara au tribunal de Tel-Aviv, le 14 mars 2017
Heidi Levine (POOL/AFP)
Netanyahu has already been questioned several times during the investigations
Israeli police are demanding that Prime Minister Benjamin Netanyahu be questioned after the Jewish holidays over his suspected involvement in two bribery probes, the Israeli public broadcaster Kan reported on Tuesday. 
According to the report, the police are facing a surfeit of evidence in their investigation and want the prime minister to respond to their findings in a "relaxed" setting. 
Various Israeli media reports have suggested that Netanyahu is being investigated in Case 1000 -- involving the suspicion he improperly received gifts such as champagne and cigars from wealthy businessmen including film producer Arnon Milchan and Australian casino mogul James Packer. 
In the second probe, known as Case 2000, police are reportedly examining conversations with newspaper proprietor Noni Mozes, leaked excerpts of which were sensationally broadcast on Israeli television earlier this year. 
Netanyahu has already been questioned several times by police. 
In September his wife Sara Netanyahu was informed that she would be indicted, pending a hearing, over charges of misusing public funds at the official prime ministerial residence in Jerusalem. 
In early August state prosecutors clinched a deal with Netanyahu's former chief of staff Ari Harow to act as a state witness. 
In exchange for Harow's testimony, he will avoid serving prison time and instead be sentenced to half a year of community service and likely pay a fine of NIS 700,000 (around $193,323), Israeli media reported at the time.