Shin Bet says murder of Jewish man in Israeli-Arab city was terror attack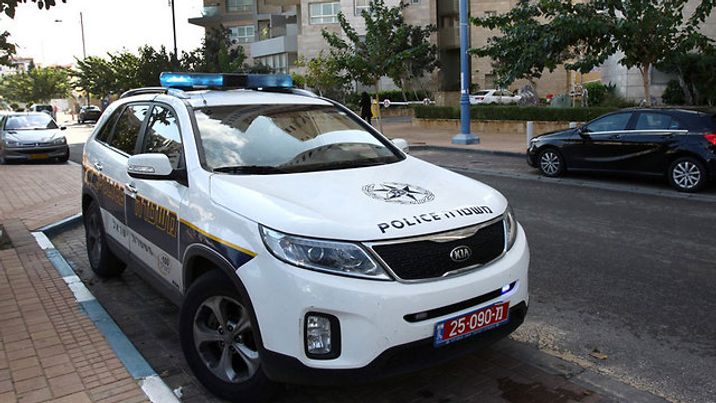 Israel police
Avi Mualem/Ynet
The identities of the two Palestinians arrested are under gag order
Israel's internal security service said on Sunday they had arrested two Palestinians suspected of involvement in the murder of a 70 year-old Jewish man last week in the Israeli-Arab city of Kfar Qassem, which they believe was a nationalistically motivated terror attack.
The body of Reuven Schmerling, a resident of the nearby Jewish settlement of Elkana, was found last Wednesday in a warehouse owned by his son. Police said he had suffered multiple stab wounds.
"The findings collected so far in the course of the ... investigation indicate that the terrorist attack was motivated by a nationalistic motive," the Shin Bet said in a statement on Sunday.
"Two Palestinians, residents of Qabatiya (near the northern West Bank city of Jenin), were arrested on suspicion of murdering" Schmerling, the statement added. The identities of the two suspects and other details of the investigation have been slapped with a gag order.
Israeli media reported earlier on Sunday that investigators increasingly suspected that the murder was nationalistically motivated, as claimed by his family.
The possibility that he was killed as part of a work or money-related dispute was also being explored.
But Israeli television reports and the Haaretz daily cited security sources as saying Saturday that new developments in the case suggest that Schmerling was likely killed in a nationalistically motivated attack.
Schmerling owned a coal business in Kfar Qassem and his family said that he was on good terms with most locals in the village, which straddles the 'Green Line' between Israel and the West Bank.
His family is adamant that Schmerling was the victim of a terror attack.
Schmerling was laid to rest Friday in Elkana in a funeral attended by hundreds of mourners. He is survived by his wife, Hanna, and four children.