Lieberman warns Hezbollah creating unified Syrian, Lebanese front against Israel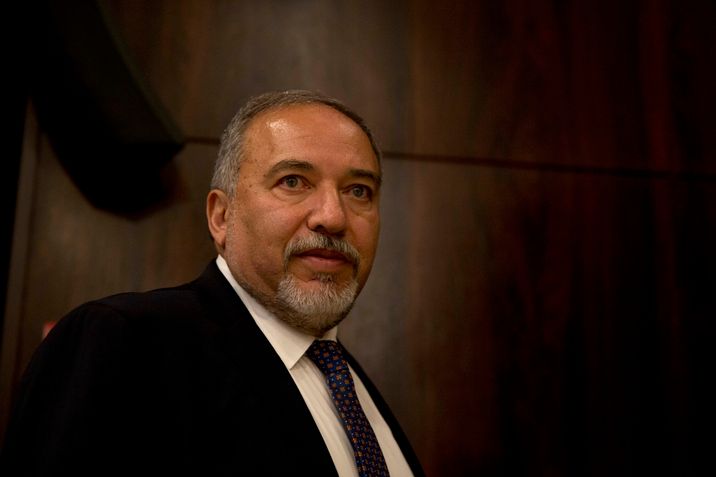 In this May 30, 2016 file photo, Israeli Defense Minister Avigdor Lieberman appears at the Knesset before his swearing-in
ASSOCIATED PRESS
Israel's Defense Minister Avigdor Lieberman warned Tuesday that the growing influence of the Lebanese-based Hezbollah group in war-torn Syria means that in future conflicts Israel will face a combined northern front.
"In the next war in the north, there will be only one sector, the northern sector, Syria and Lebanon together," Lieberman said at a holiday event in Tel Aviv. 
"If once we spoke about the Lebanese front — there is no longer such a front. There is the northern front. In any development there may be, it will be one front, Syria and Lebanon together, Hezbollah, the Assad regime and all the Assad regime supporters," he said.
He added that the Lebanese army is now indistinguishable from the Iranian-backed Shiite militia, and said that Israel's days of preparing for war on one front only are over.
"Regarding the Lebanese front we are no longer talking about Hezbollah alone. We are talking about Hezbollah and the Lebanese army; regrettably that is the reality. The Lebanese army has become an integral part of the Hezbollah apparatus under its command," he added.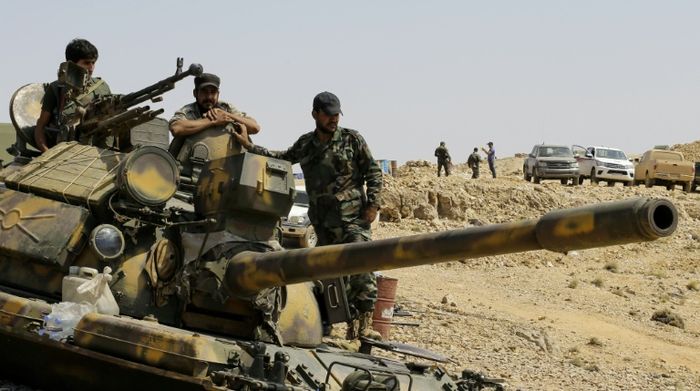 "When the next campaign opens, and it doesn't matter where it opens, in the north or the south, it will immediately become a two-front campaign. There is no longer a single front, and that is our basic assumption. We are preparing the army for that."
Hezbollah militants have been fighting in Syria alongside President Bashar al-Assad's regime forces, with Israel expressing concern that it's backers Iran are using it to stake out a permanent military presence in the region.
Lieberman has warned previously that Israel would do everything in its power to prevent Iran creating a Shiite corridor stretching from Tehran to Beirut.
It has been reported to have carried out several airstrikes against Hezbollah weapons caches and convoys in Syria, though Israel has not confirmed nor denied individual strikes.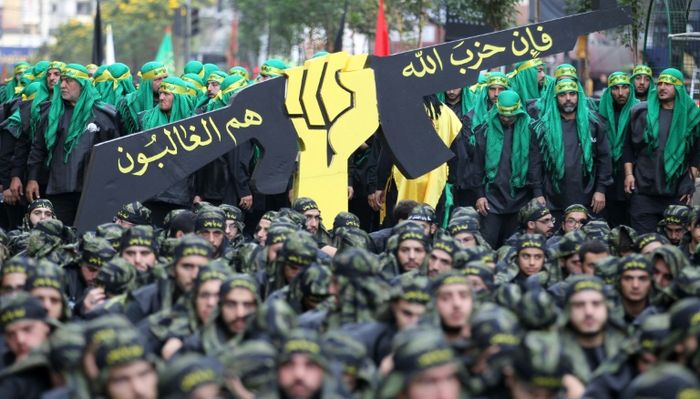 "All of our effort is to prevent the next war, but in the 'new' Middle East the assessments that were familiar in the past, such as low likelihood [of war], are simply irrelevant assessments," said Lieberman. "The reality is fragile; it can happen from one moment to another, from today to tomorrow."
"My personal basic view is that 'those who want peace should prepare for war.' I hope that our enemies on the other side will think well about each step they take against Israel, in order that we not be required to demonstrate the full force and abilities of the IDF," he said.
With its formidable arsenal of missiles trained on the Jewish State, Hezbollah remains the most serious military threat facing Israel.
Israel's military believes Hezbollah has between 100,000 and 120,000 short- and medium-range missiles and rockets, as well as several hundred long-range missiles, with the medium-range missiles capable of reaching Tel Aviv.
Israel gas argued that, if Iran remained in Syria through its proxy Hezbollah, it would become a base for missiles being launched into Israel and Jordan.
You need to be logged in in order to post comments. Sign up or log in
S Lebanon will become a no man's land tks to the mullahs