Israeli MK says he wants to 'apply Israeli sovereignty' in settlement blocs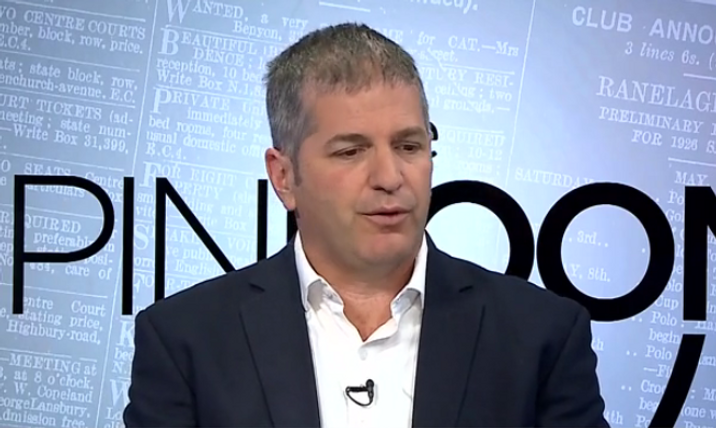 Likud MK Yoav Kisch being interviewed on i24NEWS' the Spin Room, October 15 2017.
An Israeli lawmaker pushing to incorporate major West Bank settlement blocs into the municipal boundaries of Jerusalem insists his plan is a first step to "applying sovereignty" rather than annexing disputed territory to Israel. 
Yoav Kisch has already garnered conditional support from his Likud party leader and prime minister Benjamin Netanyahu, who said in a visit to the city of Maale Adumim earlier this month that "I support the Greater Jerusalem bill that will allow Jerusalem to develop in many ways."
"I am in favor of, let's say your word, annexation, or my word, sovereignty, but I cannot apply the political power today in the Knesset to do so but my first step in that which I will have power in the Knesset, is to in the municipality way create a [metropolitan area] of Jerusalem," Kisch told i24NEWS on Sunday. 
"Annexation means you are taking something which does not belong to you. Applying sovereignty means something where something belongs to you and you can apply sovereignty," he added. 
The settlements around Jerusalem to be included in the plan include Maale Adumim and the Gush Etzion bloc. 
There would be no change to the Arab citizens of Jerusalem. 
The bill's co-sponsor, transportation minister Yisrael Katz, has said he plans to put the bill before the ministerial committee for legislation at the beginning of the Knesset's fall session. 
Netanyahu boosted the bill's prospects when he said in his visit to Maale Adumim that "This place will be part of the state of Israel" and promised to boost housing construction. 
While the settlement blocs are widely seen as being incorporated into Israel in a future peace deal with the Palestinians, the vast majority of the international community views them as violations of international law