Israel arrests 51 Palestinians in east Jerusalem raid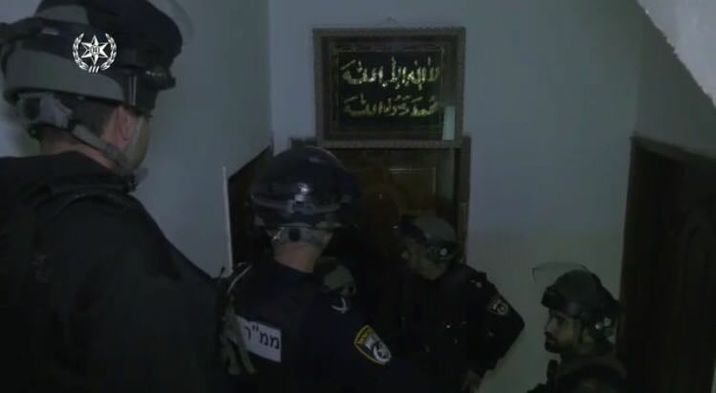 51 suspects arrêtés à Issawiya dans la nuit du 22 octobre 2017
Police israélienne
Suspects are accused of 'riots and terror-related incidents' including throwing stones and firebombs
Israeli police said Monday that they arrested 51 Palestinians suspected of involvement in rioting and other terror-related activities in large-scale overnight raids in the Isawiyah neighborhood of east Jerusalem.
A statement from police said that hundreds of police and border police officers participated in the raids searching homes of suspects accused of involvement "riots and terror-related incidents," including throwing stones and firebombs at security forces.
They were expected to appear in court later in the day.
The police statement said that officers were joined by municipal workers who cleared garbage from the neighborhood's streets. 
They said the raid aimed "on the one hand to act decisively against all those involved in criminal offenses, public disorder and terror, and on the other hand to improve the quality of life for [Isawiyah's] normative and law-abiding citizens by arresting the outlaws."
Palestinian youths in parts of east Jerusalem regularly clash with Israeli security forces during protests. 
Israel sees all of Jerusalem as its undivided capital, while the Palestinians see east Jerusalem as the capital of their future state. 
(Staff with AFP)
You need to be logged in in order to post comments. Sign up or log in
bullets and firebombs are weapons that need to be answered with bullets