Two Palestinians charged with 'terrorist' murder of Israeli man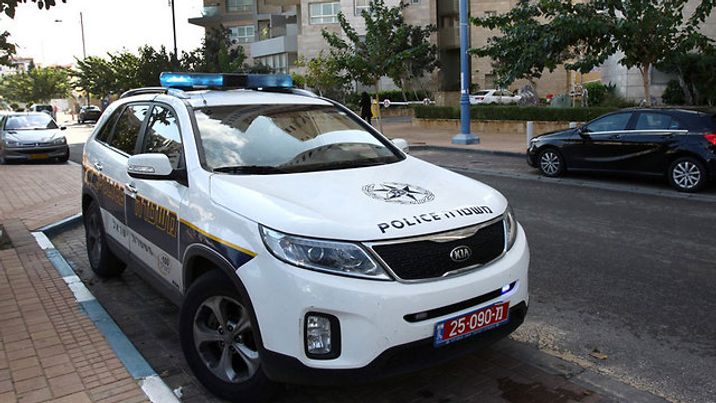 Israel police
Avi Mualem/Ynet
Reuven Schmerling was found stabbed to death earlier this month in the city of Kfar Qassem
Israeli prosecutors filed charges on Sunday against two Palestinians suspected of murdering their Jewish employer this month in what authorities have labelled a "terror attack", the justice ministry said.
According to the indictment, Yousef Kamil, 20, and Mohammed Abu Elrob, 19, both of Qabatiya in the northern West Bank, murdered Reuven Schmerling in a premeditated attack at their workplace in the Arab Israeli city of Kafr Qassem on October 4.
Schmerling, a resident of the nearby Jewish settlement of Elkana, was stabbed and beaten to death by the two in his coal warehouse, prosecutors say.
The suspects admitted during interrogations to planning a stabbing attack prior arriving illegally in Israel, and sought to avenge the death of a friend who was shot and killed during an attempted stabbing attack at the Jalameh checkpoint.
They were also motivated by "the events on the Temple Mount", the Jewish name for the Al-Aqsa mosque compound, the Shin Bet domestic security agency said, and had prior to the attack been "watching videos of violent clashes between Muslim women and Israeli security forces at the Al-Aqsa Mosque."
The flashpoint holy site in east Jerusalem was the scene of heightened tensions in July after three Arab Israelis shot dead two policemen nearby.
The suspects decided that Schmerling would be their victim because of "anger towards him stemming from their work relations", the indictment read.
After stabbing Schmerling and beating him to death with a fan and a pickaxe in his warehouse, Kamil and Abu Elrob showered and took a taxi back to Qabatiya, the charge sheet read.
Indictments have been filed against the suspects on nationalistic murder charges at the District Court in Lod, in central Israel.
Schmerling owned a coal business in Kfar Qassem and his family said that he was on good terms with most locals in the village, which straddles the 'Green Line' between Israel and the West Bank.
His family had been adamant that Schmerling was the victim of a terror attack, though investigators had also initially investigated the possibility that he was killed as part of a work or money-related dispute.
Schmerling was laid to earlier this month in Elkana in a funeral attended by hundreds of mourners. He is survived by his wife, Hanna, and four children.