Surge of Australian investment in Israeli firms show strength of bilateral ties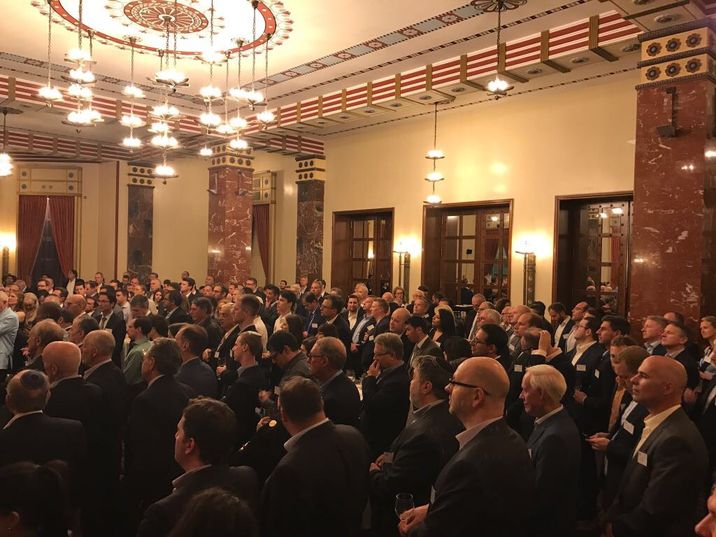 Amanda Joske/IACC
Australians keen to invest in Israeli tech, especially cyber, medical marijuana, agriculture, and green energy
While dignitaries commemorate Israel and Australia's historic bonds by marking the centennial anniversary of the Battle of Beersheba, business leaders from the two nations are turning their eyes towards the future.
The consensus among over 300 Israeli and Australian business leaders gathered at the King David Hotel in Jerusalem on Tuesday for an event organized by the Israel-Australia, New Zealand, and Oceania Chamber of Commerce and the Australian embassy in Israel was clear -- business cooperation between Israel and Australia is booming.
Managing Director and CEO of the Australian Security Exchange (ASX) (previously known as the Australian Stock Exchange) Dominic Stevens told i24NEWS that there has been a huge uptick in Israeli companies listing on the Australian stock exchange in the past two years.
"Sixteen Israeli companies have listed in Australia, up from the two years previous, which was almost nothing," Stevens said, adding that "now the market capital would be close to between 1.5 and 2 billion Aussie dollars."
"A lot of these companies aspire to list on Nasdaq and if they are a five billion dollar company, that's going to work. But I think there is a sweet spot for the Australian market and...companies between 100 million and 500 million are listing on our market. I think that's because they can get very well noticed in Australia," he says.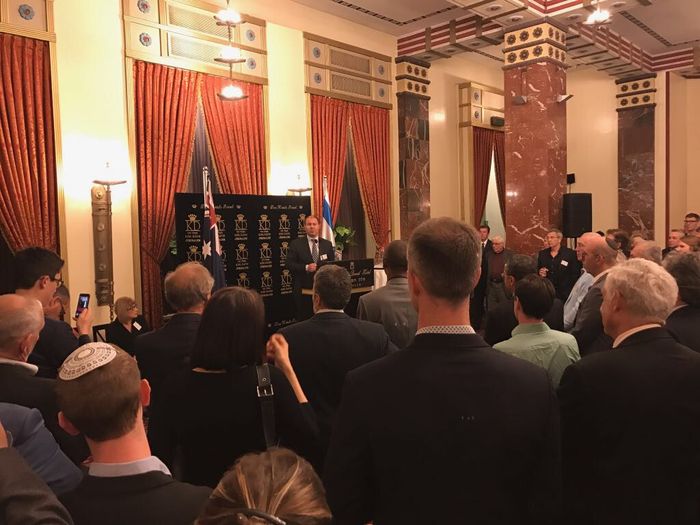 Stevens sees the uptick in Australia-Israel business relations as "the beginning of a long-term trend."
Max Cunningham, Executive General Manager of ASX, told i24NEWS that up until recently, much of the Australian market was based around investment in the mining sector and natural resources. But financial leaders are now turning the tides, shifting their focus to higher risk investments and modern technology.
Cunningham says there is great promise in the future of Australian and Israeli business ties, pointing specifically to the future of cyber technology, medical marijuana, agriculture, and green energy as areas of interest for future bilateral cooperation.
"The most successful Israeli technology company in Australia is water, a company from Caesarea, it started on ASX and then completed a major merger," Cunningham said, referring to Fluence, a global water technology business.
"We think it's a great case-study on what Israeli companies can do," Cunningham said.
Nimrod Vromen, a partner at the high tech department of the Israeli Yigal Arnon Law Firm, attributed the surge in business ties to a concerted effort made by the Israel-Australia, New Zealand and Oceania Chamber of Commerce and the Australian embassy in Israel.
"What you see here is inertia because there is a very strong connection between Aussie mentality and Israeli mentality, albeit, there are differences that both needs to kind of overcome," Vromen says.
He credits the burgeoning relationship to two people in particular: Paul Israel, Executive Director of the Israel Australia Chamber of Commerce (IACC), and Australia's former ambassador to Israel David Sharma.
Sharma, Vromen says, "is the most phenomenal ambassador I've ever seen."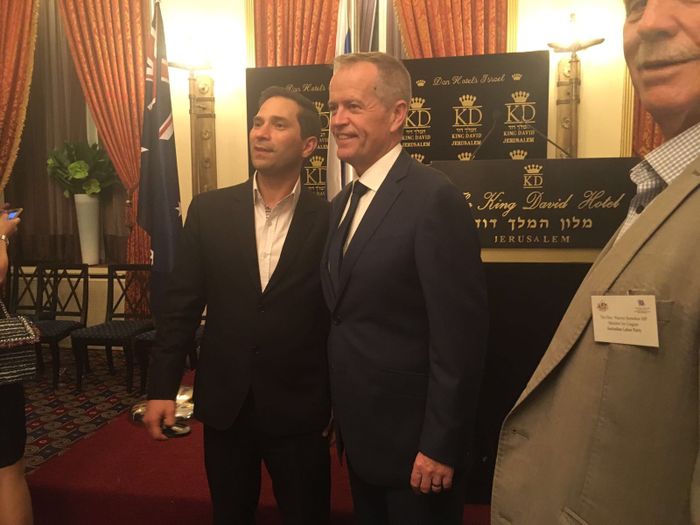 "What he did here in his tenure was just incredible in terms of connecting Australian capital and clients with Israeli innovation," he added.
Vromen serves as an adviser, providing counsel to young Israeli entrepreneurs in their early stages and helping them form their companies.
"Ten years ago, when I joined my firm, my clients would do business with American companies, or with Chinese companies or with European companies. Nobody would really think to waste a capital expense to do business with Australia," he said.
"Now," Vromen says, "[Australia] this is one of the first stops for Israeli startups -- it's regarded as a westernized entry point to Asia-Pacific."
According to Vromen, Australian investment in Israeli companies runs the gamut, in several types of industries, pointing to waste water management, agricultural technology, and cannabis technology as specific areas of interest for Australian investors.
"When they look at Israeli technology they invest in everything that they believe will be profitable. So when they invest in Israel it's almost in every sector," Vromen said.
Chairman of Advisory Board for OurCrowd, a global equity crowd-funding platform founded in Israel, told i24NEWS that 20 percent of their investors come from Australia.
"We are very proud of our little part in the history of Israel, to show off such a great country, bringing lots of Australians here, we have a wonderful opportunity to show them how wonderful Israel is," Levy said.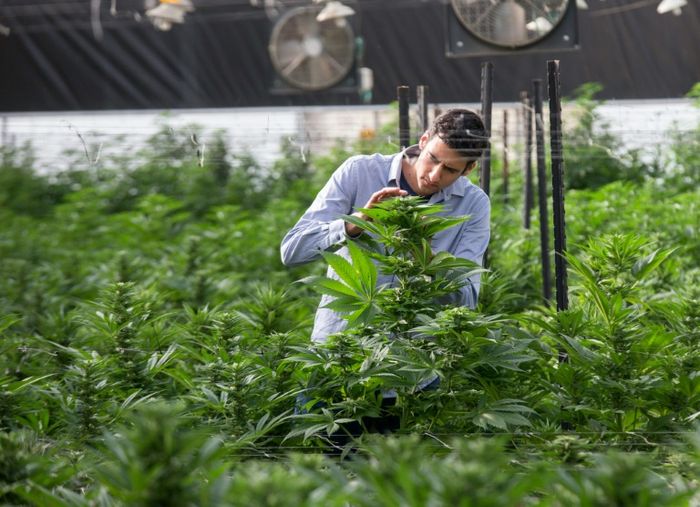 - Business bonds, rooted in history -
Speaking at the event, Australia's Minister for the Environment & Energy Joshua Anthony Frydenberg described a bond between Israel and Australia that is unique and dates back to before the inception of the state.
Frydenberg spoke in lieu of Australian Prime Minister Malcolm Turnbull, who was forced to delay his arrival to Israel due to political turmoil back home.
Dan Tehan, who serves as Minister Assisting the Prime Minister for Cyber Security, Minister for Veterans' Affairs, Minister for Defense Personnel, and as Minister for Assisting the Prime Minister for the Centenary of ANZAC, told the crowd that it is an honor to be in Israel commemorating the bravery exemplified by Australian soldiers 100 years ago.
"What those Australian men did 100 years ago showed that they were prepared to serve and sacrifice on behalf of our nation and on behalf of the nations of the world," Tehan said.
Australian opposition leader Bill Shorten addressed the crowd and praised Israel for being a powerhouse of innovation, affirming that in Israel people "teach a culture of discovery."
"I think that Israel's success is not just built upon a skill set, it's build upon a mindset," Shorten said. "A mindset that stretches back centuries -- as soon as they can talk, Israelis ask questions, to dig deeper."
Shorten said that every time he visits Israel he is "struck not simply by the history or simply by the presence, but by the sense that people can take risks in this country and are respected for taking the risks, by standing as the example to the world that setbacks are not the end of the journey they are milestones on the journey to success."
"Tonight, when I think of Israel, I think of inspiration and encouragement for all of us," Shorten added.
Emily Rose is a journalist and web editor for i24NEWS English.
You need to be logged in in order to post comments. Sign up or log in
meanwhile the palis just keep falling while Israel thrives. guess terrorism does work out so well