Liberman urges presidential pardon for IDF soldier Azaria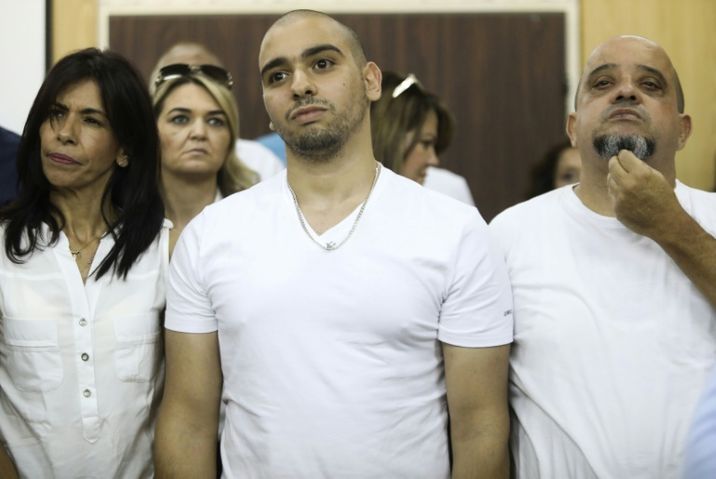 Elor Azaria, un soldat israélien (C) dans une cour militaire de Tel Aviv le 30 juillet 2017
Dan Balilty (AP/AFP)
The defence minister urged a need to "heal the rifts in Israeli society" that has been polarized by the affair
Israel's Defene Minister Avigdor Liberman on Sunday sent an appeal to President Reuven Rivlin urging him to grant pardon to IDF soldier Elor Azaria, who is currently serving a 14-month prison sentence for shooting dead an incapacitated Palestinian terrorist in February 2017 in a manslaughter case that exposed sharp divides within Israeli society.
"I would like to ask that you accept Elor Azaria's request, and grant a pardon for the remain of his prison term," Liberman wrote in a letter to Rivlin, calling the shooting of the Palestinian "an operational mistake".
"People with much more senior positions than Azaria have been pardoned for acts similar or even more severe than Azaria," Liberman wrote.
"We must put an end to the affair that shook Israeli society, and at this time show leniency and mercy to the soldier," he urged.
"We send our daughters and sons to defend the security of the state" he wrote, "placing them in complex situations unlike any other in the world, and demanding that they act courageously, resolutely, professionally and morally."
"I believe that Elor Azaria's amnesty will not detract from these demands and will properly balance the great importance of the rule of law," Lieberman continued.
In response Azaria added, "I ask for a measure of justice and mercy, the essence of the presidential pardon, from His Honor the President in this request," reported Ynet.
Rivlin, currently on his way to Spain for an official visit, will examine all the materials and recommendations relevant to the case upon his return, his office said in a statement.
Azaria was convicted of manslaughter after he was caught on film in March 2016 shooting Palestinian terrorist Abdel Fattah al-Sharif as he lay prone and immobilized on the ground after carrying out a stabbing attack against Israeli soldiers in the flashpoint West Bank city of Hebron. The incident sparked public debate in Israel about the morality of the shooting.
Following a string of back and forth appeals by Azaria's lawyers and the High Court, IDF Chief of Staff Gadi Eisenkot reduced the prison sentence from 18 months to 14 stating that he "found it appropriate to weigh considerations of kindness and mercy, taking into account his past as a combat soldier in the operational arena."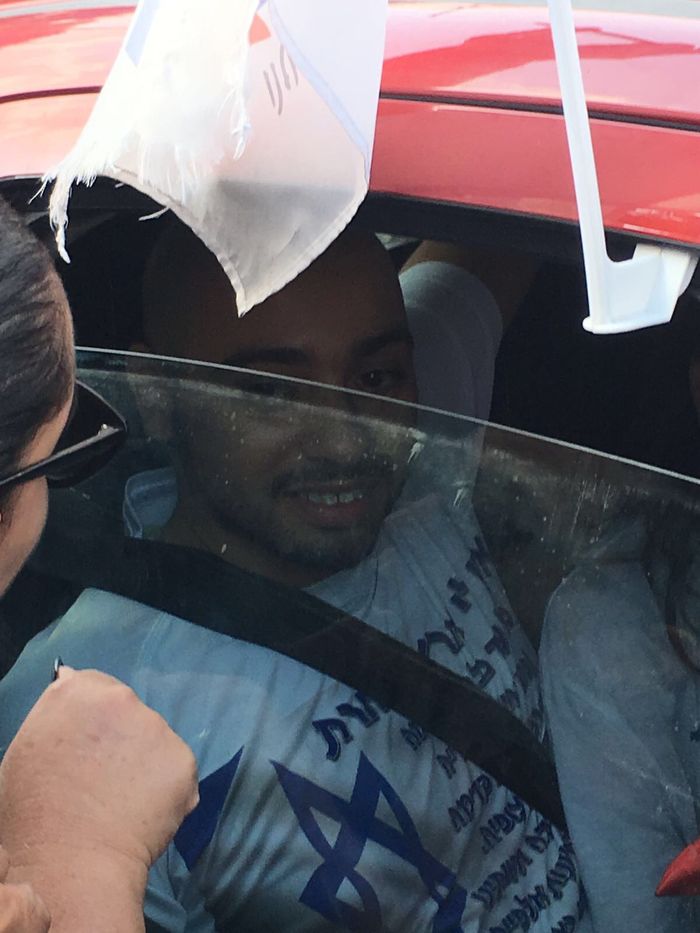 Azaria's case has deeply divided Israeli public opinion between those who believe he was wrongly tried and those who say the conviction was the right and proper consequence of his actions.
Various Israeli politicians have publicly stated that they believe Azaria should be pardoned, including Israeli Prime Minister Benjamin Netanyahu.
"My opinion has not changed with regards to granting amnesty to Elor Azaria, as I expressed after the verdict," Netanyahu wrote on Twitter following the court's ruling a few months ago.
Education Minister Naftali Bennett, who has previously slammed the trial as "politically contaminated," also called for pardoning Azaria while urging citizens to refrain from directing backlash towards the IDF.
"Now, after a year and a half of suffering, the time has come pardon Elor Azaria. On behalf of our soldiers who are on the front line, and in order to prevent the loss of our power of deterrence, Elor Azaria must return home," Bennett said.