Netanyahu says will hold tunnel terrorist bodies until captive Israelis returned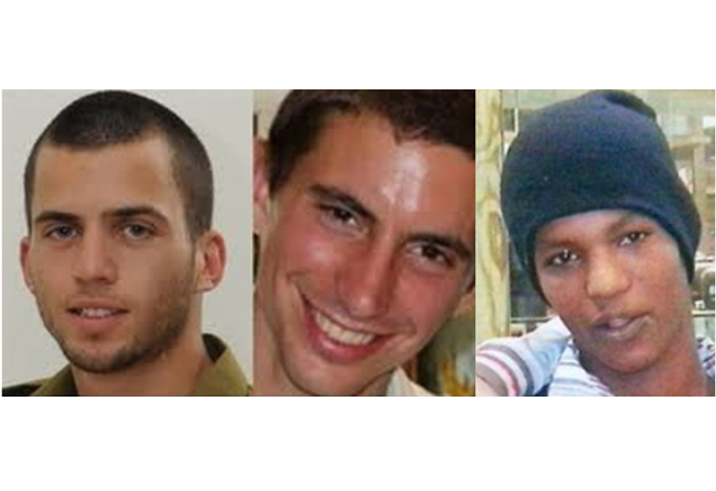 Oron Shaul (L), Hadar Goldin (C) and Avraham Mengistu(R)
Netanyahu says 'no free gifts' for those who try to attack Israel
Israeli Prime Minister Benjamin Netanyahu on Monday vowed to bring home Israeli citizens held captive by Hamas in the Gaza Strip, confirming that the bodies of five Islamic Jihad terrorists killed last week in the destruction of a "terror tunnel" being held by the army would not be released.
"We have a simple rule: Whoever attacks us, we attack them. Secondly, we don't give free gifts," Netanyahu said in remarks relayed by his office.
"We'll bring our sons back home. There are no free gifts."
Israel destroyed the tunnel burrowed into Israeli territory from Gaza on Monday, and its collapse during subsequent rescue efforts killed several Islamic Jihad operatives, as well as at least two Hamas militants.
The tunnel had been under active construction at the time of the strike, and was reportedly being dug by the Islamic Jihad terror group in order to kidnap Israeli soldiers and use them as bargaining chips to secure the release of Palestinian prisoners.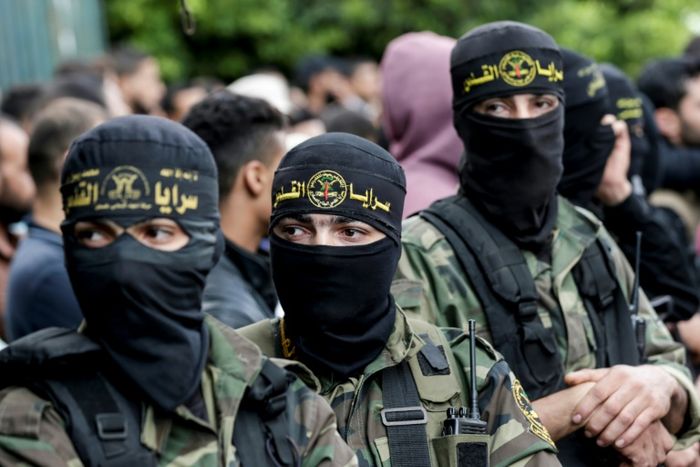 A senior Israeli army official said last week that there would be no efforts made to return the bodies of terrorists recovered from the tunnel until there is progress in talks to return at least four Israeli captives -- including two deceased soldiers -- held by Hamas, which runs the blockaded Strip.
Islamic Jihad on Friday said that it would not provide any information on the captive Israelis in exchange for the dead militants' bodies.
Hamas is believed to be holding captive at least two Israelis, Avraham (Avera) Mengistu and Hisham Al-Sayeed, who entered Hamas-controlled Gaza during periods of poor mental health in 2014 and 2015 respectively. A third Israeli, Jumma Abu Ghanima, has not been heard from since he was spotted entering the blockaded enclave in July 2016.
The Islamist group is also holding the bodies of two Israel Defense Forces (IDF) soldiers, Hadar Goldin and Oron Shaul, who were killed during the 2014 war between Israel and Hamas.
Until now leaks from furtive talks -- reportedly conducted via Egypt -- suggested that Hamas was demanding the release of Palestinian prisoners held in Israeli prisoners, even as a precondition for revealing information about the welfare of the captives.