Major Ricki Golan seeks to 'serve as a bridge' between IDF and disabled soldiers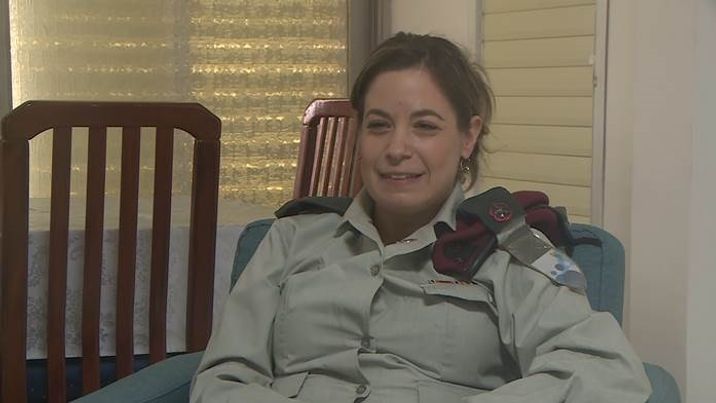 Major Ricki Golan serves in the IDF
Shai Ben-Ari
'Most officers think two steps ahead, and you think five steps ahead...I think you should be an officer'
Major Ricki Golan, an inspirational young military officer, has suffered from cerebral palsy her whole life. The thirty-nine year old, despite her disability and undoubted setbacks along the way, has been able to pursue a successful career in the Israel Defense Forces and achieve a high-ranking office, now she seeks to "serve as a bridge between [her] two worlds."
Golan, who has now served in the army almost half her young life, heads a team of seven soldiers on a military base.
"When I was enlisted, the idea of accepting soldiers with disabilities was much less developed and the army was much less open than it is today," Golan said, expressing how initially, she had not wished to become an officer.
She admits that many years ago, she vowed not to serve on her current military base due to the number of stairs but, "I've been here for 10 years, so I've learned to deal with it."
"It wasn't even an option really" she said, "My personal commander, who was 20 years-old back then told me I should become an officer."
Warmly referring to him as a "god-like figure" she revealed how he saw something special within her and consequently encouraged her to seek a more senior post.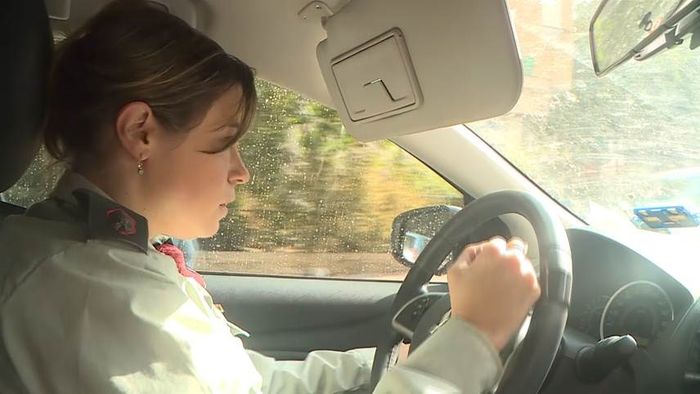 "Most officers think two steps ahead, and you think five steps ahead...I think you should be an officer," she said, reflecting on her commander's words that were a source of inspiration for her.
Golan's father, who she describes as "a military man", was also a motivation to her "when [she] felt like giving up." Understanding the nature of the world she was navigating,"he was able to give me the right advice," Golan told i24NEWS.
Soldiers with a disability currently constitute 1000 of the 10,000 IDF volunteers and the program to effectively incorporate them has been expanding over the past three years. The visual intelligence division, Unit 9900, has increasingly been incorporating Israeli's with autism who assist officers with decoding tools, analyzing images and identifying data for missions. An IDF report stated, "these autistic soldiers play a major role in intelligence gathering, a role not easily filled."
Lieutenant Colonel Mal Av-Ronen, Head of the Volunteer Section, refers to the 'Seeing Far' program, which incorporates youths with autism to read intelligence maps.
"It encourages independence," he said, "They arrive to the base on their own, gain friendships and are able to do something with themselves and feel that they are contributing to the state."
This is all part of a recent drive by the military forces to include the thousands of young people with a host of disabilities, one that Golan is proud of. However, she reiterates that for many years, she avoided talking about her circumstances, viewing the as "irrelevant" and not wishing "to deal with [them]."
"As a young officer, a lot of people wanted to interview me and my response was no," she said.
"Over the years, however, I've realized that I have an advantage."
"I no longer feel the need to hide it," Golan told i24NEWS.
Shai Ben-Ari is the i24NEWS Senior Defense Correspondent