IDF cordons off village of car-ramming attacker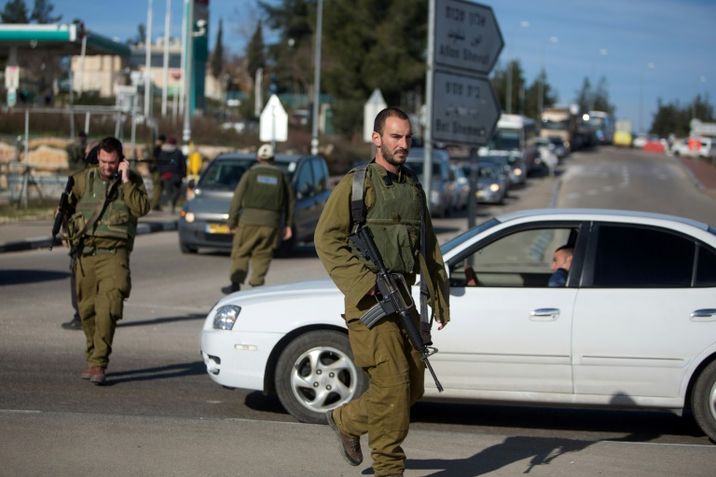 Israeli soldiers stand guard at the Gush Etzion junction in the West Bank on January 5, 2016
MENAHEM KAHANA (AFP/File)
Two injured Israelis remain in the hospital while the alleged attacker is in critical condition
The Israel Defense Forces (IDF) on Friday, surrounded and cordoned off the village of Halhul, after one if it's residents carried out a car-ramming attack that injured two Israelis, one seriously, in the West Bank earlier in the day.
Any person going in or out of the village is subsequently being subjected to security checks.
The measure is meant to deter others from acting out similar attacks as well as to increase security in the area.
The assailant, who has not yet been named, rammed his car into two citizens, ages 35 and 70, standing at a junction in the Gush Etzion region, according to the Israel Defense Forces.
The 17-year-old assailant then exited the car and ran into soldiers carrying a knife. The alleged attacker was subdued by Israeli security forces, who responded with gunfire, and is in critical condition.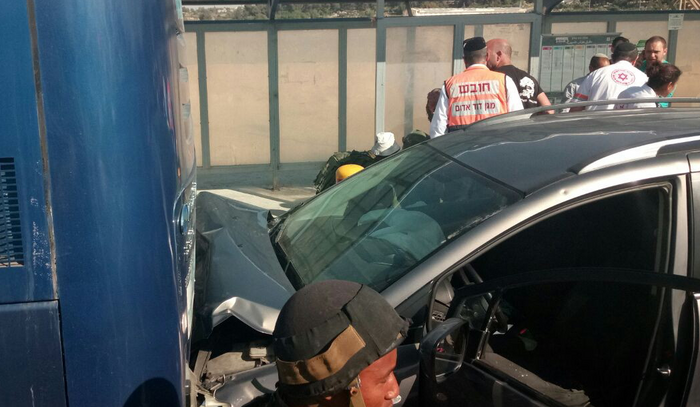 The civilians and the assailant have been taken to the hospital and are being treated for their injuries. No soldiers were reported injured.
35-year-old Even Ezer Holaring remains in serious but stable condition reported his doctor at the Hadassah Hospital Ein Kerem in Jerusalem. Israeli medical services stated he suffered injuries to the head and is slated to undergo surgery.
His wife made a plea for her husband in a video clip made from the hospital.
"I am the wife of Even Ezer who was wounded in the attack this morning," she said. "His condition is very serious and I am asking every one to pray for him, Even Ezer, the son of Malka."
The Gush Etzion junction is a busy intersection near a large bloc of Israeli settlements in the southern West Bank and the scene of repeated attacks.
The West Bank is under Israeli military control, with around 400,000 Jewish settlers and an estimated 2.8 million Palestinians residing in the territory.
You need to be logged in in order to post comments. Sign up or log in
November 19, 2017 3:19 AM
The territory is disputed (not occupied!), with the Israelis having an immensely stronger historical/legal/emotional claim than any "palestinists."