Israeli gov't approves decision to reopen malls after backtracking on nightly curfew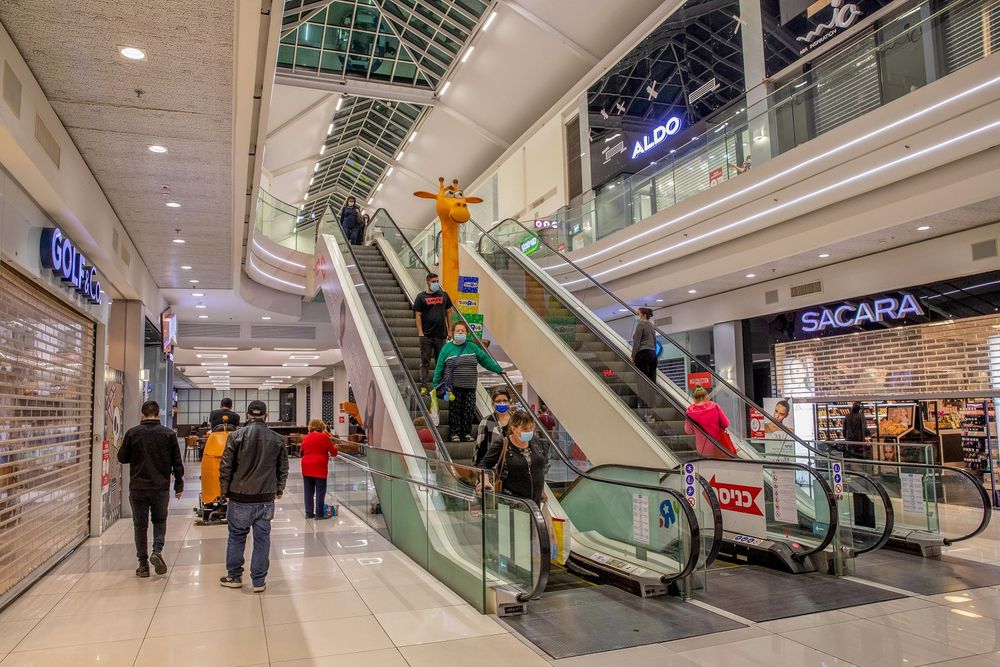 Businesses will still be subject to social distancing restrictions to limit overcrowding
Israel's so-called coronavirus cabinet Tuesday evening voted to reopen malls across the country after being forced to walk-back a decision to enforce a nightly curfew designed to curb the rise in coronavirus cases following a number of legal challenges.
In a joint statement released by the Health Ministry and the Prime Minister's Office, shopping malls along with all outdoor markets and museums will all be allowed to reopen across the country Wednesday morning.
However, businesses will still be subject to social distancing restrictions to limit overcrowding, and computerized registration systems will be installed to monitor the number of customers.
Rules regarding mask-wearing and other sanity measures will also be enforced with the new provisions being valid until at least December 23.
Cabinet ministers had originally planned to impose a nighttime curfew, which was due to go into effect on Wednesday and last for three weeks, but were forced to retract the decision due to legal obstacles.
Representatives for Israel's Attorney General warned that they would not be able to defend the government's decision to impose such measures against possible challenges, as senior health officials did not approve the decision.
Moreover, health experts, including the government's own coronavirus czar, Nachman Ash, expressed skepticism that a nightly curfew would be effective against the spread of the disease, insisting that the measure would only "delay the inevitable."
This article received 0 comments