Evoking Sadat's legacy, Egyptian envoy in Israel urges new push for peace
Evoking the legacy of the late Egyptian President Anwar Sadat, who 40 years ago on Sunday made a historic visit to Israel paving the way for an eventual peace settlement between the two countries, Egypt's ambassador in Israel Hazem Khairat urged a new push for peace between Israel and the Palestinians.
Speaking at a special session of Israel's parliament marking Sadat's landmark speech there forty years ago, Hazem Khairat called on Israeli and Palestinian leaders to "re-evaluate Sadat's message" and seize what he said was a "real opportunity" to normalize ties with Israel's other Arab neighbors by forging peace with the Palestinians.
"This day in parliament takes place amidst extremely sensitive times here in the region," Khairat said. "Today's events shouldn't be dedicated only to history, but rather to reevaluate Sadat's message."
"Sadat's insistence on waving the flag of peace in parliament was unprecedented. His leadership was a demonstration of human values," Khairat continued.
"Sadat's message of peace required bravery and courage," he said, adding that 40 years later, "there is a real opportunity to open a new page with the Arab neighbors, based on co-existence and mutual understanding for a better future leading to peace."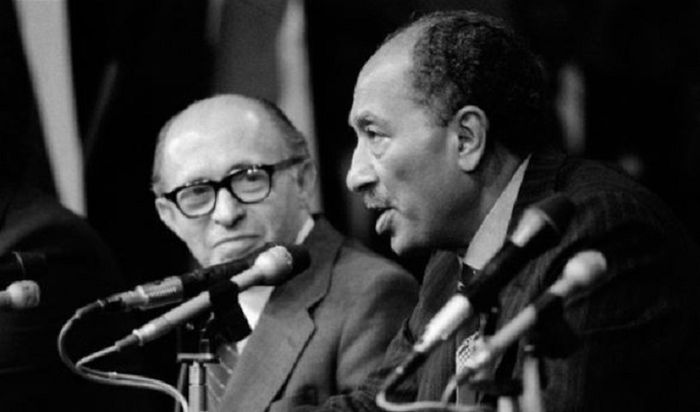 "The phenomena of terror requires cooperation in the region and in the world. And for us, this is an opportunity to reach peace," Khairat said. Khairat quoted Sadat as saying that "one's happiness should not come at the expense of others," and urged Israeli lawmakers to examine whether after forty years security and stability in the region has been accomplished, and whether the Palestinian people still have hope to hold on to.
Khairat welcomed US endeavors to revive the peace process, expressing Egypt's commitment to assisting and supporting the Americans in their effort to re-open negotiations between Israel and the Palestinians.
He noted Egypt's role in leading Palestinian political factions in reconciliation talks, which were continuing Tuesday in Cairo.
"Egypt still carries the flag of peace," Khairat said of his country's relations with Israel today. "Our peace is stable and will remain that way. We have managed to overcome many challenges."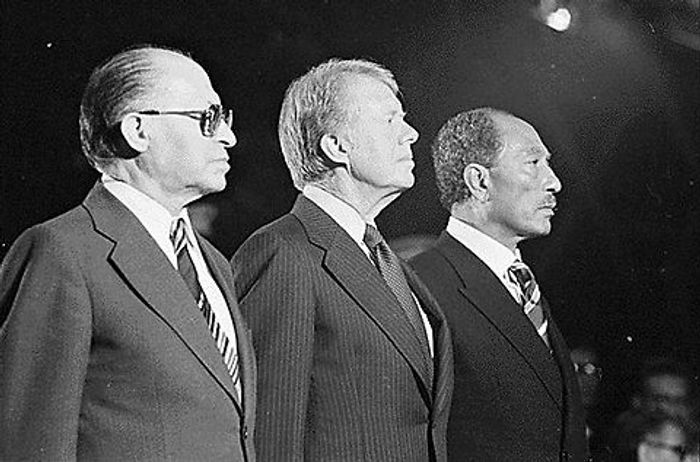 Egypt was the first Arab country to sign a peace treaty with Israel in 1979, after 15 months of marathon negotiations sparked by a watershed declaration by Sadat to the Egyptian People's Assembly on November 9 that he would be willing to visit Israel.
"I am ready to go to the ends of the earth for peace. Israel will be astonished to hear me say now, before you, that I am prepared to go to their own house, to the Knesset itself, to talk to them," Sadat declared.
Sadat landed in Israel on November 19, 1979 and the next day became the first Arab leader to address Israel's parliament.
See also:
With historic 1977 visit, Egypt's Sadat turned Israel's reality on its head
Analysis: Anwar Sadat and the visit that polarized Israeli politics
Walter Cronkite's Begin-Sadat diplomacy a tribute to golden age of TV