Netanyahu declares yet to meet 'Palestinian Sadat' who will recognize Israel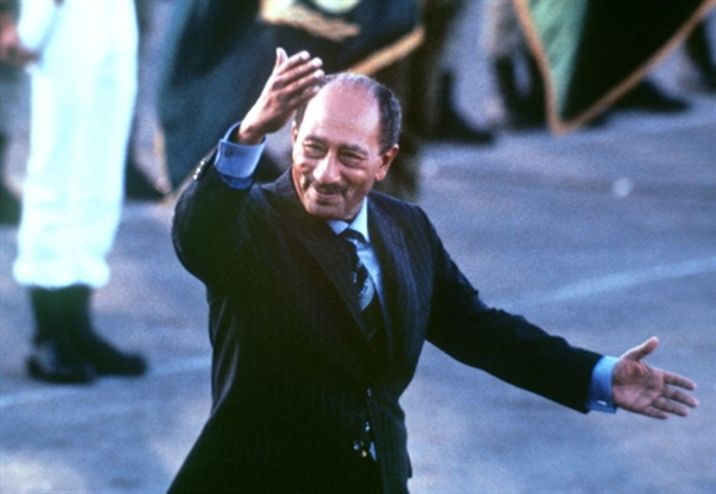 Le président Anouar al-Sadate en 1977 à Tel Aviv
AFP
Herzog retorted, 'Israel needs an Israeli Begin, not a Palestinian Sadat'
Marking the 40th anniversary of Egyptian President Anwar Sadat's historic visit to Israel, Prime Minister Benjamin Netanyahu in an address to the Knesset on Tuesday declared that there was no Palestinian partner for peace amid lauding the 1977 "pioneering" peace agreement that provided a gateway to furthering Arab relations.
Upon declaring that, "Israel is an existing fact" and revering Sadat for his recognition Netanyahu uttered, "Sadat did this, unlike our Palestinian neighbors who refuse to recognize the State of Israel."
"I have yet to come across a Palestinian Sadat who will declare his will for the end of the conflict and support our right to live in peace," he continued.
In a barbed rebuttal to Netanyahu's comment, leader of the opposition Isaac Herzog retorted, "Israel needs an Israeli Begin, not a Palestinian Sadat."
President Anwar Sadat and the then Israeli Prime Minister, Menachem Begin's landmark peace agreement, initiated November 19, 1977 witnessed an eventual return of the Sinai to Egypt since Israel's acquisition during the 1967 Six Day War.
Recalling his feeling at the time of Sadat's arrival to Jerusalem, Netanyahu said it was, "like seeing the first person on the moon," an agreement that was, "trailblazing towards the future" and "the first of its kind" that "changed history."
Netanyahu on noting his positive relationship with President al-Sisi, referred to the groundwork laid decades back that has persisted over time. "We have open relations which is vital for the security of Israel and Egypt," he stated, in reference to a mutually beneficial peace.
Acknowledging that "this is not a perfect peace", the Israeli Prime Minister proclaimed nonetheless how it acts as, a "stable anchor in our era of turmoil."
Despite the ongoing tensions and many shortcomings, the treaty later signed in 1979, was perceived by many as a major turning point in Jewish-Arab relations and heralded in a new era of rapprochement. Most significantly, it challenged Israel's pariah status in the region.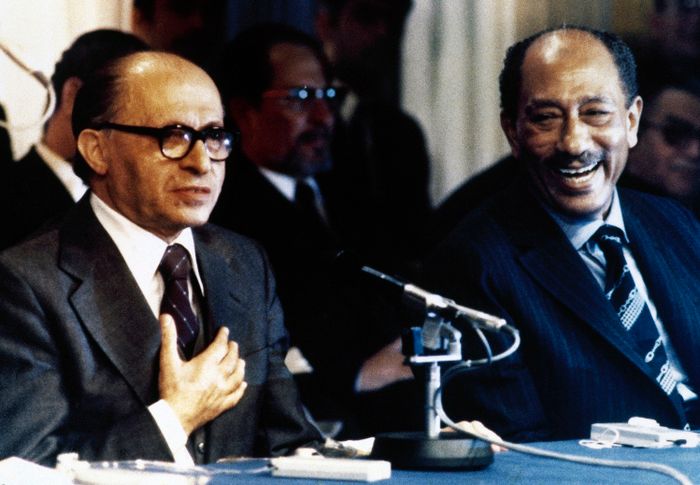 - Peace with Palestinians -
The absence of a "Palestinian Sadat" soundbite provided the optimum segway into Netanyahu's discussion of the Israeli-Palestinian issue where he criticized an unwillingness of the other side, to "recognize" Israel, citing this as one of the greatest obstacles to a durable peace, something that Anwar Sadat was able to overcome.
Yet, an even more pressing barrier for progress Netanyahu stated in his speech was, "not the leaders of our country" but rather "public opinion." He claimed that Israel needed to find a way of penetrating the "geological layers" of Palestinian incitement and propaganda as means of adjusting the narrative and "present[ing] Israel in a real light."
Peace talks have stalled in recent years and any hopes that the US could play a role as an honest mediator were dispelled this week following the US's threat to close down the PLO office in Washington DC.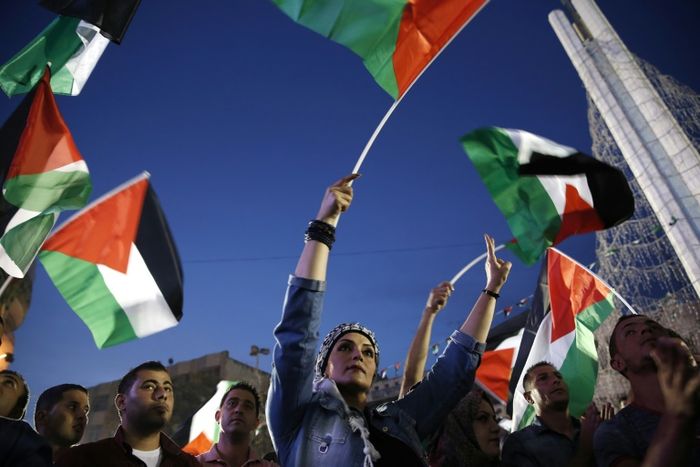 However, Netanyahu did in fact temper his criticisms of public opinion with an apparent change he has noted in the Arab world perception, urging for greater "encouragement" of this trend. Despite Saudi Arabia's dispelling of Israeli claims that the two countries have been engaging in "covert contracts" as per the comments made by an Israeli cabinet minister on Monday, a narrative has been increasingly surfacing.
With tensions escalating and security issues become ever more pressing on the Israeli Prime Minister's psyche, Netanyahu was sure to mention Iran, which is seen as a regional threat.
"The largest threat is coming from extreme Islam" he uttered, citing Iran on the one hand as a risk, and the Islamic State on the other.