Rivlin urges 'renewed Israel-Diaspora alliance' as crisis reaches fever pitch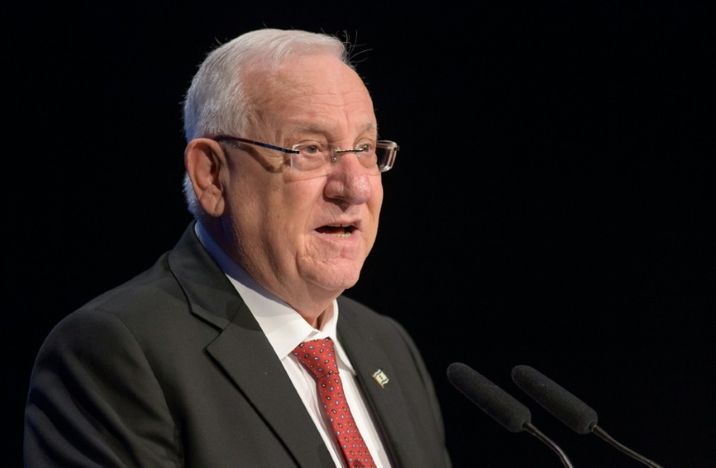 Le président israélien Reuven Rivlin, le 6 septembre 2017 à Munich
Matthias Balk (dpa/AFP/Archives)
Rivlin says Israel-Diaspora relations face 'test', as tensions soar over explosive Hotovely remarks to i24NEWS
Israel's President Reuven Rivlin on Thursday called for a "renewed alliance" between Israel and Jews in the Diaspora as tensions between the two communities reached a fever pitch following explosive remarks by Deputy Foreign Minister Tzipi Hotovely during an i24NEWS interview on Wednesday.
Speaking at a memorial ceremony for Israel's first Prime Minister David Ben Gurion in Sde Boker, Rivlin said that the pioneering Israeli leader recognized the important role the diaspora in the creation of the State of Israel, "without which it would lose the basic justification for its establishment: to be a national home for all Jews wherever they may be."
Rivlin's speech came against the backdrop of a spiraling crisis with American Jews, many of whom are members of the Reform and Conservative streams of Judaism, whom have been at loggerheads with Netanyahu's government over issues such as egalitarian prayer at Jerusalem's Western Wall holy site and a proposed law that would not recognize conversions performed outside the Chief Rabbinate's authority.
Tensions between the two communities reached new heights on Wednesday after Israel's Deputy Foreign Minister Tzipi Hotovely disparaged the "convenient lives" of US Jews who "never send their children to fight for their country" and "do not know how it feels to be attacked by rockets", accusing them of "not understanding the complexities of the region" in an explosive interview with i24NEWS on Wednesday.
The interview immediately provoked angry reactions on social media from US Jews and fellow Israeli lawmakers, including Prime Minister Benjamin Netanyahu who condemned the "offensive" comments.
Rivlin said the importance Ben Gurion placed on the diaspora is evidenced by his decision to leave intact -- after Israel declared sovereignty -- the Jewish Agency and the World Zionist Organization, two organizations primarily based in the diaspora.
"Especially because these institutions were dominated by a broad coalition of organizations and parties most of which are in the Diaspora and not in Israel, it is possible that Ben-Gurion thought while they cast a shadow on the young Israeli sovereignty, they allow for partnership without which the young state would lose far more than a hint of sovereignty," Rivlin said.
Rivlin said that Ben Gurion's initial agreement with the then-leader of American Jewry, Jacob Blaustein, was based on principles which for almost 70 years has formed the basis"on which strong and firm relations were built between the State of Israel and the largest Jewish community in the Diaspora."
Rivlin lamented that today, however, "it is quite possible that the Ben-Gurion and Blaustein agreement can no longer withstand the accumulated tension."
Rivlin, who has often found himself the voice of conciliation amid the sparring, said that he saw during a recent trip to the United States "the immense love of Diaspora Jewry for Israel" but also "deep concern and pain from the loosening of the ties which link Israel Diaspora Jewry."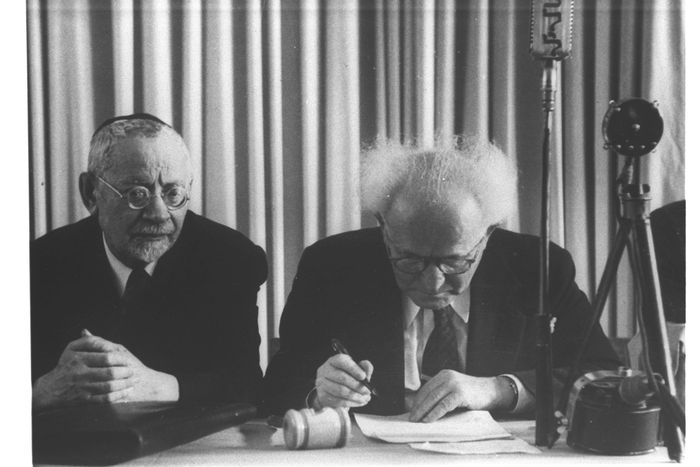 "This is moment is a test," Rivlin said. "Almost seventy years after that historic agreement, here, over Ben Gurion's tombstone, the time has come to declare: it is time for a renewed alliance, for a common language, between Israel and the Diaspora, before we are too late."
"Jewry is less traditional than in the past," he acknowledged, adding that it nonetheless "longs for a connection with Israel, but wants a relationship between equals - not of philanthropy on the one hand, and blind admiration on the other."
"We must embark on a new path: no longer a relationship of charity, but a shared commitment to justice, to Jewish and human mutual responsibility. No longer with the silencing of mutual criticism, but with courageous and sincere openness. No longer with idealization, but with a true partnership based on a really knowing each other, and on agreed-upon institutions to solving problems, and to establish a common policy," Rivlin urged.
Diaspora Jewish communities, which send hundreds of millions of dollars in donations to Israel each year, were incensed by the government's decision earlier this year to advance legislation that would give the ultra-Orthodox a monopoly over Jewish conversions and to suspend plans to construct an egalitarian prayer space at Jerusalem's Western Wall.
Orthodox groups, which form a central plank in Netanyahu's coalition government, have long pushed back against more liberal streams of Judaism, and believe that the creation of an egalitarian prayer space at the Western Wall defies ancient Jewish law and tradition.
The plan to create a mix gendered prayer space in which women could pray as they wished was formulated in 2016 and initially approved by the ultra-Orthodox parties, however they later baulked after examining the details.
Activists including the Israel Movement for Reform and Progressive Judaism and the Women of the Wall have long called for the creation of a mixed-gender, non-Orthodox prayer section at Jerusalem's Western Wall, where unlike male worshipers, women are currently prohibited from praying with Torah scrolls or holing any religious ceremonies.