US Reform chief demands Netanyahu give Hotovely the boot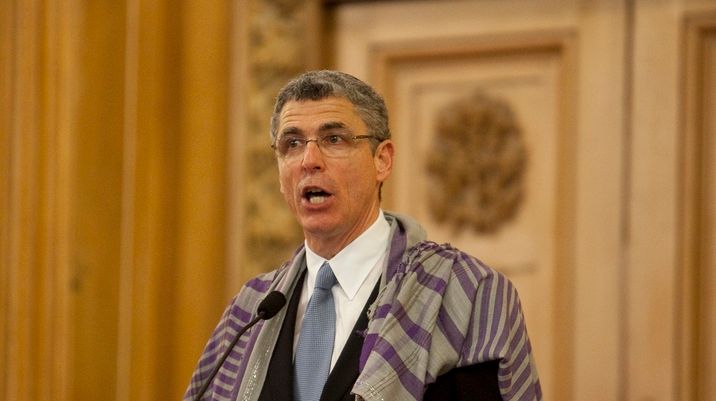 Rabbi Rick Jacobs, President of The Union for Reform Judaism, giving a sermon
Courtesy URJ
Hotovely said she was sorry if anyone was offended by the interview and praised Jews who served in the US army
Rabbi Rick Jacobs, head of the umbrella group for American Reform Jews, demanded on Thursday that Israeli prime minister Benjamin Netanyahu show the door to his deputy foreign minister for her "ill informed and insulting views" about American Jewry.
In an explosive interview with i24NEWS on Wednesday, Tzipi Hotovely charged that most American Jews do not understand Israel because they have "never" sent their children to fight for their country and do not know how it feels to be "attacked by rockets".
Her remarks garnered a swift and biting rebuke from Netanyahu, who said her "attack" on US Jewry "offensive" and said it does not represent the Israeli government position.
However Rabbi Jacobs, who heads the largest stream of observant Judaism in the United States, said the premier's statement did not go far enough, arguing that while she has a "right to her ill-informed and insulting views," they should bar her from holding diplomatic office.
"Her comments serve to underscore how the Israeli government disdains the majority of North American Jews," Jacobs said in a statement.
"We note with appreciation the Prime Minister's statement criticizing Hotovely's words. As always, the Prime Minister finds the right words. This moment, however, demands action and not simply words. He needs to dismiss Hotovely immediately."
A yawning gap has opened in recent years between swathes of the world's largest Jewish diaspora population and the Israeli government, who have typically been quick to compromise on matters of religion and state in order to satisfy junior ultra-Orthodox parties in Israel's coalition governments.
Earlier this year Netanyahu incensed Jewish leaders in the United States by freezing a plan to construct an egalitarian prayer space at Jerusalem's Western Wall holy site, where Reform and Conservative Jews would be able to pray as they wish.
In the interview, Hotovely defended shelving the plan, noting that an egalitarian prayer space already exists in a location just south of the main plaza.
"I think it's a very important goal to bring American Jews closer to Israel, I think this is one of my goals, but we need to be open about this," Hotovely said.
"Most of the time it's empty," she said of the space, which liberal Jews say is insufficient because it is removed from the iconic plaza. 
"And the reason it's empty, if you're asking me, it's not because they don't like the arrangement, it's empty because most of the time those people are not even interested in going to the Kotel," she charged, using the Hebrew term for the Western Wall.
Jacobs accused Netanyahu of offering strong words but minimal action in his swift rebuttal of Hotovely.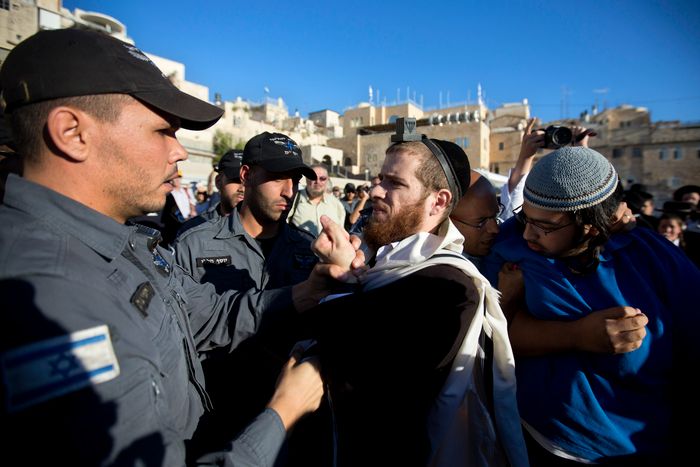 "Even as we acknowledge the Prime Minister's statement," he wrote, "we respectfully suggest that what he says to us and the English-speaking media is far less important than what he says to his [ultra-Orthodox] partners. For too long he has allowed them to hijack Israeli interests. That can and should end today."
On Thursday evening, after twenty four hours of backlash, Hotovely released a Hebrew-language video saying sorry if she didn't mean to cause offense and was sorry if she did so, but stood by her opinions.
Jacobs was backed up on Thursday by Rabbi Joshua Weinberg, head of the Zionist Reform movement, ARZA, who in an interview with i24NEWS said Hotovely's remarks reflect "how she misunderstands the state of the Jewish community in the United States and the diaspora around the world."
"It seems like she not only made a mistake, because she has said these things before," Rabbi Weinberg said, " I think this is a part of her world outlook, and her perspective and part of her ideology."
"I don't think it was a random mistake, that she happened to utter what many people were thinking. This is the ideology she espouses, and she gets her directives from the Prime Minister."
You need to be logged in in order to post comments. Sign up or log in
November 24, 2017 3:35 AM
To have a voice Jacobs must move to IL.
November 24, 2017 3:52 AM
Liberally "Jewish" peeps do deserve Hotovely's lashing & it is not merely American Jewish it is also the deranged dysphoric Israeli liberals too ...
November 25, 2017 1:29 AM
And what is an observant Jew?
November 25, 2017 4:35 AM
This Georgian Jewish woman Hotovely has no idea what it is like to live as a non-orthodox Jew. To have your lifes under constant danger from anti-Jewish hate groups yet have no state or nation to protect you. To have the memory of your converted Reform and Conservative brothers and Sisters who died in the ovens of Nazi Germany being insulted by this Orthodox hate outfit calling itself" The Chief Rabbinite Council" saying they are not jews. This Georgian Jewish woman Hotovely can marry in Israel yet my Reform and Conservative brothers and sisters have to run like thieves in the middle of the night to some other country to get married. This Georgian woman Hotovely does not risk being refuse entry to a state sponsored mikveh because she is a non-orthodox Jew. Her movement has never been refused recognition from every Israeli Prime minister from Ben Gurion to Netanyahu both right wing and left wing Israeli governments since the State's creation in 1948. All because these Prime Ministers had either Orthodox parents or grandparents so they could never bring themselves to recognize non-orthodox Jewish movements as Jewish. As a non-Orthodox Jew I have no time to waste with hearing what either Netanyahu or Hotovely have to say. The United States of America, the world's most powerful country, is my Israel.