How women are using art and militancy to fight gender-based violence in Israel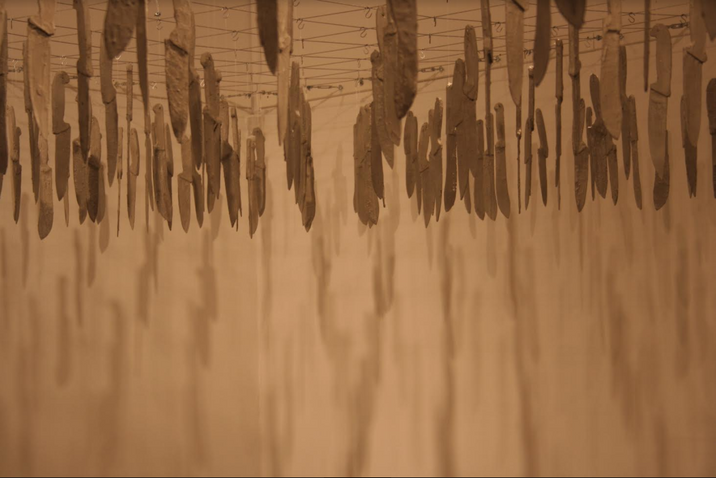 Sharaf (Honor) - 2013
Hannan Abu Hussein
Arab citizens of Israel, including Bedouin women, are over represented in the case of honor killings
As Simone de Beauvoir said in her book 'The Second Sex', the 'feminine myth' is questionable but the problem remains today in our society that men are often considered 'absolute' while women are perceived as the 'other', lacking in something.
This 'deficiency' often pushes women into a position of economic and social dependency or an imbalanced power relationship, which can develop into a situation of sexual harassment -- highlighted in recent weeks with the Harvey Weinstein case.
The International Day for the Elimination of Violence against Women, on November 25th, bears special significance, this year more than ever, as it gives prominence to the condition of those still considered by many as "the weaker sex".
In Israel, the rate of attacks on women is high: between 2014 and 2015, 200,000 women were victims of domestic violence. In 2015, the Sexual Harassment Support Center in Tel Aviv handled more than 10,200 calls, 35% of which involved cases of integrity violations and rapes, according to the organization's data.
"There are terrible implications of sexual assault," says Miriam Schler, director of the Tel Aviv Sexual Assault Crisis Center. The center has 240 volunteers who work around the clock to support assault victims and participe in extensive outreach programs in schools, boarding schools, the military and in working places.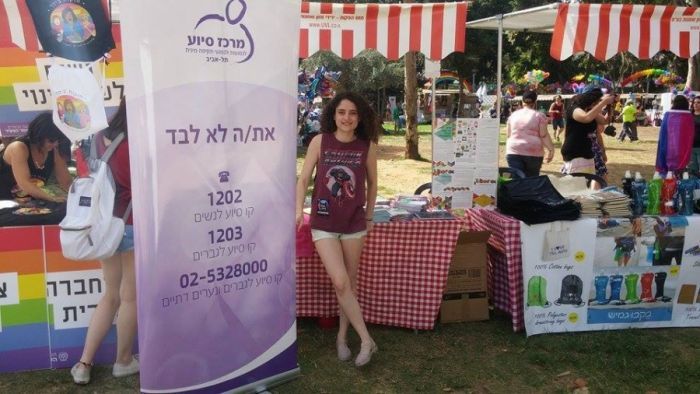 But most importantly, the organization tries to provide appropriate assistance to the victims according to their needs.
"It is a horrible invasion and after the actual abuse and violence happened they have to suffer many more terrible consequences [because of] the fact that society does not believe them," she tells i24NEWS, adding that this piles more "shame on guilt" on top of the abuse itself.
Schler adds that many women do not or are not willing to identify themselves as a sexual assault victim. "Because of so many stereotypes it is very difficult for somebody to see themselves as someone like that. It is very hard to come forward, terrified by the fact that people or that society are going to blame them."
"In 80 per cent of cases the victim was abused by someone known to them and unfortunately, what we see, is many supporting the perpetrator instead of the victim. So we are there for them to tell what happened so they don't become crazy or think that there is something wrong with them," Schler emphasizes.
Responsibility of the State
Despite growing awareness and the existence of progressive laws passed in the Knesset in recent years, only a tiny number of victims turn to law enforcement. In 2015, 98% per cent of Israeli victims of sexual assault did not file a complaint with the police, according to a study by the Central Bureau of Statistics.
"We are not talking only about the murdered women but ... about hundreds of thousands suffering everyday," says Aida Touma-Suliman, a lawmaker from the Arab Joint List party.
Touma-Suliman blames the high rates of violence against women in Israel on both a view of women as inferior and a lack of support from the state.
"It is the responsibility of the state to protect women from such violence and to work hard to change attitudes through the educational system and through raising awareness in the society," she says.
Indeed, in the absence of institutional support, violence against women in Israel has taken on tragic dimensions. In the past 15 years, a total of 300 women have been killed at home by their partners, according to a United Nations report released last June.
Although the information does not specify the ethnicity of the victims of these femicides, Arab citizens of Israel, including Bedouin women, are over represented especially in the case of the practice of honor killings.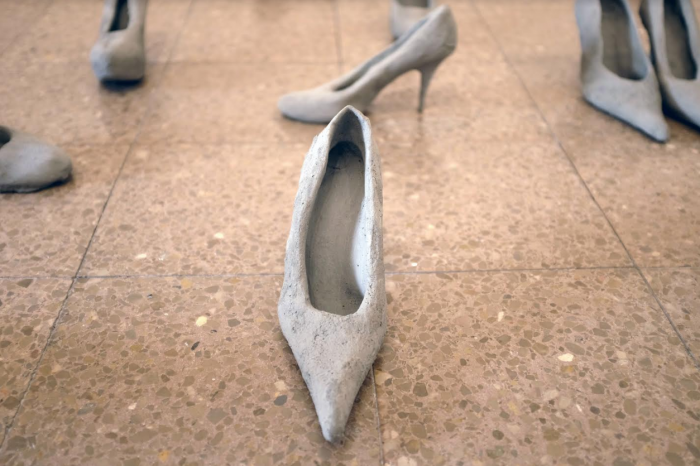 Art and femicides
It's about this reality that Palestinian-Israeli artist and feminist, Hannan abu Hussein, chooses to focus her work on. "When I decided to work on the body, it was important for me to talk about why women are not allowed to use their bodies or to have a sex life", Hussein says.
"The man can do everything -- even killing -- as the owner of the family is the lord of the vagina of the woman," she says of honor killings. "They say that the woman brings the respect for the family and for that reason they want to kill her with a knife in order for the blood to clean the dirt generated in the family."
This sentiment, she adds, is reflected in the patriarchal character of Arab-Israeli society, where in most families women have no ability to make decisions. Moreover, Hussein says women themselves are sometimes involved in the practice -- even distributing sweets and offering tea after a murder -- to present an image that they are "very good brides", and not like the victims.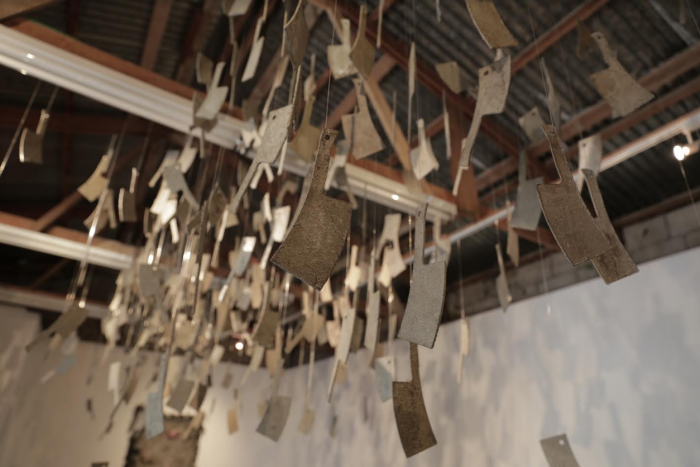 "All the responsibility goes to the girls because it is the norm of the Arab society. Men are afraid of freedom because if they give the freedom we women are going to change and they are afraid to change".
Despite the rigid norms of Arab society, Hussein has chosen to live her life according to her own values. Instead of getting married in her mid-20s, as one is expected to, she gained a place at the prestigious Bezalel academy in Jerusalem to pursue her art career.
Describing herself as a free woman and artist living in Jerusalem, she has paid a heavy price by diverging from the conventional path. Today, her family does not view her "as part of them," and when she returns to Umm al-Fahm she must respect the way they live.
"My family says that I am not part of them," she says, adding that they tell her: "'be in Jerusalem, stay in Jerusalem but if you come here respect the culture [and] the traditions.' We live in the 21st century but they don't respect my view, they don't ... accept it because it is modern."
According to her, the problem derives from both a lack of respect, but also from the inbuilt inequalities existing from childhood between the education given to men and women. Hussein explains that her readings and feminism had an influence on who she became but for her, awareness must come first and foremost from men.
"We are like the roots of the olive tree: they raise us like an olive tree but in the roots we cannot get out of the earth and this is the problem in Arab society, women can make more changes if they are encouraged by the men."
Nathalie Boehler is a journalist and web editor for i24news.