Israel to advance Diaspora dialogue project amid Hotovely firestorm: report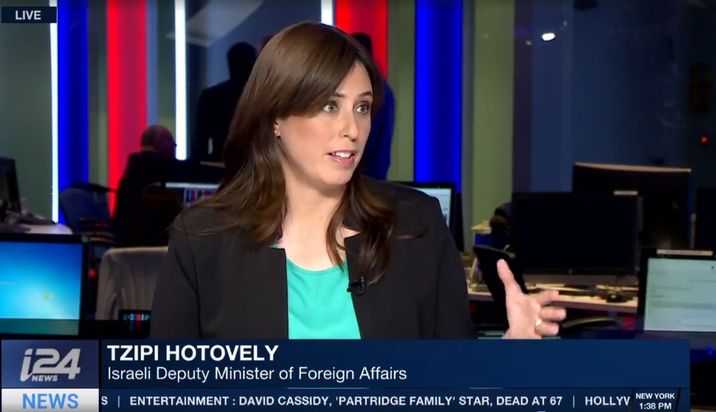 Israel's Deputy Foreign Minister Tzipi Hotovely on i24NEWS
Israeli government project will invest some $14.2 million in strengthening ties with US Jewish communities
Israeli Prime Minister Benjamin Netanyahu's government will reportedly advance a project tabled since 2014 that will strengthen dialogue between Israel and US Jewish communities, after Deputy Foreign Minister Tzipi Hotovely sparked a firestorm with incendiary remarks against the Diaspora during an i24NEWS interview last week.
Hotovely was chastised by Netanyahu on Thursday after she disparaged the "convenient lives" of US Jews who "never send their children to fight for their country", accusing them of therefore failing to grasp the complexities of life in Israel, while also slamming the "liberal dictatorship" over American Jewry.
Hotovely's remarks drew fierce backlash from American Jewish leaders, worsening an ongoing crisis with the community over issues such as egalitarian prayer at Jerusalem's Western Wall holy site and a proposed law that would not recognize conversions performed outside the Chief Rabbinate's authority.
The Israel Hayom daily newspaper reported Sunday that following the outcry, Netanyhu has decided to advance a 2014 project that will see the Israeli government and US Jewish communities collaborate on a number of initiatives, including strengthening of Jewish identity and Israel engagement among students on American college and university campuses.
According to the report, the campus project, originally initiated by the Israel's Minister of Diaspora Affairs Naftali Bennett, will see a government investment of some 50 million shekels (around $14.2 million USD), while US Jewish communities will inject 100 million shekels (around $28.5 million USD).
The project will serve to "consolidate dialogue with the Jewish world in order to strengthen Jewish identity in the Diaspora, as well as the link between Diaspora Jews, the State of Israel and Zionism in all areas," the report said.
A yawning gap has opened in recent years between swathes of the world's largest Jewish diaspora population and the Israeli government, who have typically been quick to compromise on matters of religion and state in order to satisfy junior ultra-Orthodox parties in Israel's coalition governments.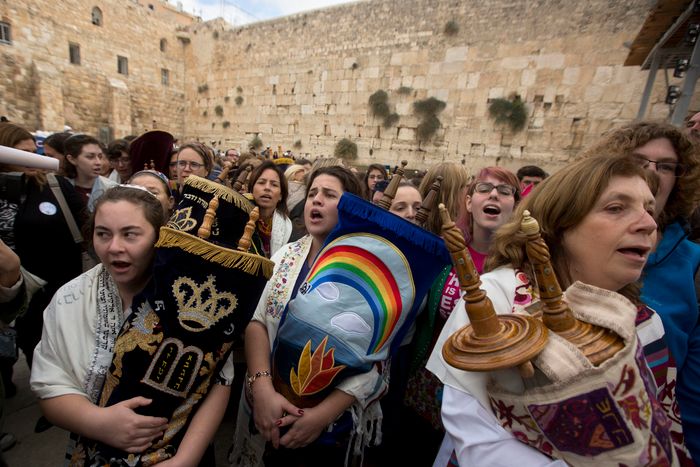 Diaspora Jewish communities, which send hundreds of millions of dollars in donations to Israel each year, were incensed by the government's decision earlier this year to advance legislation that would give the ultra-Orthodox a monopoly over Jewish conversions and to suspend plans to construct an egalitarian prayer space at Jerusalem's Western Wall.
Hotovely in her interview with i24NEWS defended the government's decision to freeze work on a solution to the Western Wall issue, saying that "most of the time those people are not even interested in going" to the holy site, accusing them of turning it into political football.
Rabbi Rick Jacobs, head of the umbrella group for American Reform Jews, demanded that Netanyahu -- who serves as foreign minister -- fire his deputy, saying that her "ill informed and insulting views" about American Jewry "disqualify her holding such an important role in Israel's diplomatic corps."
Hotovely offered somewhat of an apology for her remarks, saying she was sorry "if someone is hurt by my words", but refused to retract her comments.
Hotovely has clung to her position for now, however, despite reports that Netanyahu was considering dismissing her for bringing the worsening crisis between the two communities to new levels.
See also:
How an Israeli minister's sensational interview horrified American Jewry
Rivlin urges 'renewed Israel-Diaspora alliance' as crisis reaches fever pitch
Neo-Nazi site takes Hotovely remarks as admission Jews are fifth column in US
Hotovely says sorry for offense caused as PM reportedly mulls sacking