Army says settlers who killed Palestinian were attacked first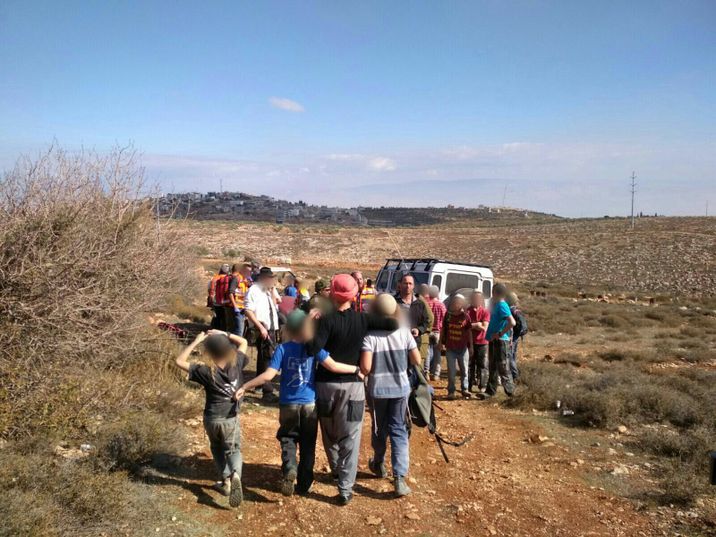 Israeli student group escorted by IDF following a clash with Palestinians near Nablus
The settlers and IDF issued conflicting statements over whether the trip was first coordinated with the army
After its initial investigation, the army determined on Friday that the settler group of children hiking in the West Bank were attacked first by Palestinians throwing rocks before their armed escorts opened fire, killing a Palestinian man.
In a statement, the army said the group did not coordinate the trip with the army or get its permission beforehand, as is generally required. As a result of difficulties in locating the scene of the clash, there was a 20-minute delay in the army' response time.
Future visits to the area will only be possible with military accompaniment, the army said.
A spokespersons for the settlers responded forcefully, saying the army "was throwing sand in the eyes of the public", denying any need to coordinate trips in Area C, which is under full Israeli control.
However, the spokesperson added that the trip had been coordinated and an email had been sent to the IDF regional headquarters.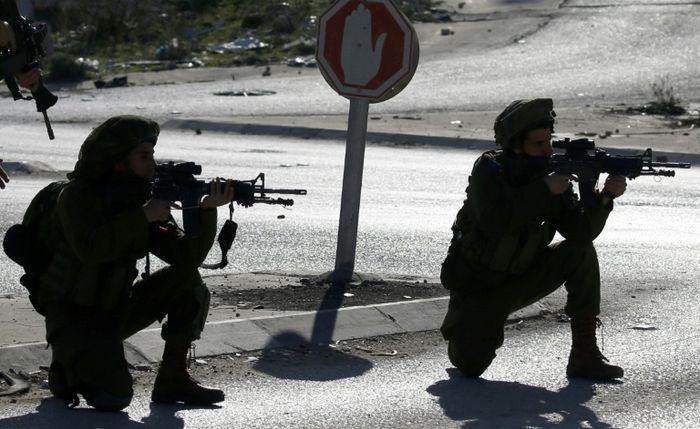 A 48 year-old man, named by Palestinian media as Mahmoud Ahmad Zaal Odeh, was killed. 
According to the right-wing legal organization Honenu, after the parents in question were released from hospital, they went to a police station in the settlement of Ariel to file a complaint against the stone-throwers. 
The man who opened fire told Ynet that "dozens of Palestinians threw rocks and stones at us, we were in mortal danger and we tried to protect the children. I had to shoot in self-defense, I hope common sense will prevail and what happened here will be understood."
The Palestinian Maan news agency, citing a local official, reported on Thursday that settlers attempted to raid Odeh's land and that he was shot in the chest as he attempted to prevent their entry.
The outlet reported that a second Palestinian man, Fayez Fathi Hasan, 47, sustained a leg injury from the gunfire.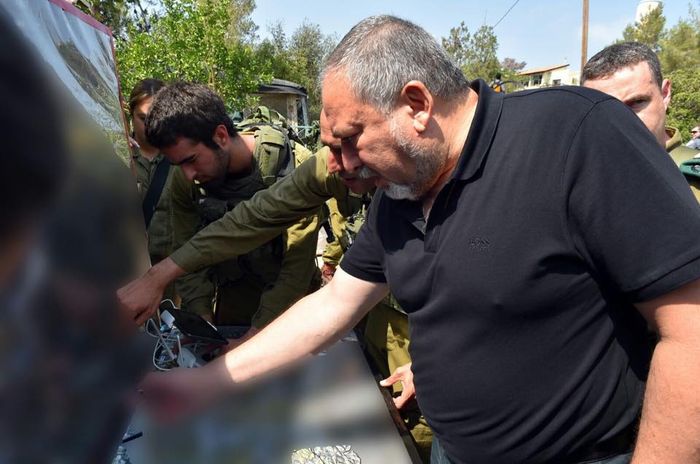 Defense Minister Avigdor Liberman was resolute that the group acted in "self-defense" even while police were conducting its investigation into potential manslaughter and negligent weapon use charges.
Following the clash, the Israeli group entered into a cave until Israeli security forces arrived to escort them out and provide medical treatment for the wounded.
Israeli forces later surrounded the village and detained Odeh's son, Maan reported.