IDF arrests 20 Palestinians over clash with settler group in West Bank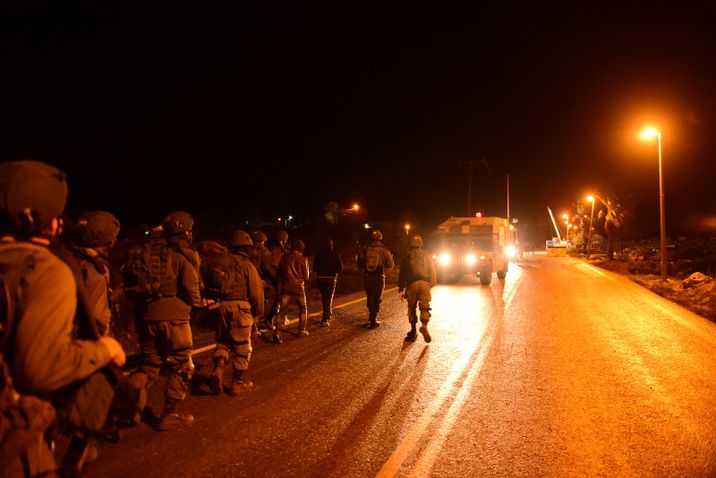 IDF during an overnight raid near Qusra, arresting 20 Palestinians
Settlers plan to return to the cave Friday apparently for a bar mitzvah celebration
In a large-scale brigade operation Tuesday night in the West Bank village of Qusra, near Nablus, the Israel Defense Force (IDF) arrested 20 Palestinians over a clash last week with a group of young hiking settlers -- an incident that left one Palestinian dead after an armed escort opened fire against the mob.
The Palestinian men were arrested on suspicion of attacking the travelers near the village last Thursday and for participating in violent riots circa the village, hurling rocks at civilians and tossing Molotov cocktails at IDF forces.
The detainees may also be charged with inciting terrorist activity.
All the suspects were transferred to the Israel Police for questioning. The arrests took place in the area of the Shomron Regional Brigade, in cooperation with IDF forces, the Israel Police, the Border Police and the Civil Administration.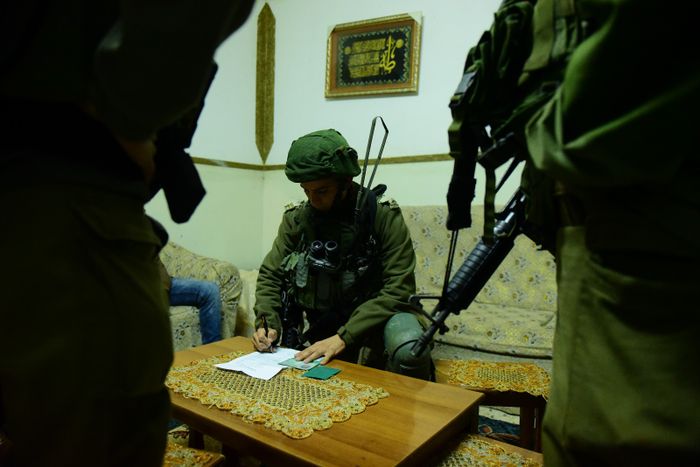 While the tour group was reprimanded for failing to coordinate the visit to the West Bank area with the IDF, the investigations found that the mob of Palestinians attacked the group first, before an armed escort shot and killed the 48-year old Palestinian man Mahmoud Za'al Odeh.
Many of the settlers hid in a cave while the group of Palestinians blocked their exit and purportedly pepper-sprayed them. They also stole some of their belongings, including one of the escort's guns that was later returned.
The IDF was able to locate personal belongings that were taken from the settlers during the clash.
A Palestinian youth was also shot and severely wounded by Israeli forces on Monday during ongoing clashes with right-wing settler activists nearby the location of the first incident where dozens of Palestinians threw stones at the settlers.
The IDF issued a statement that around fifty Palestinians were involved in the second melee, throwing stones and burning tires.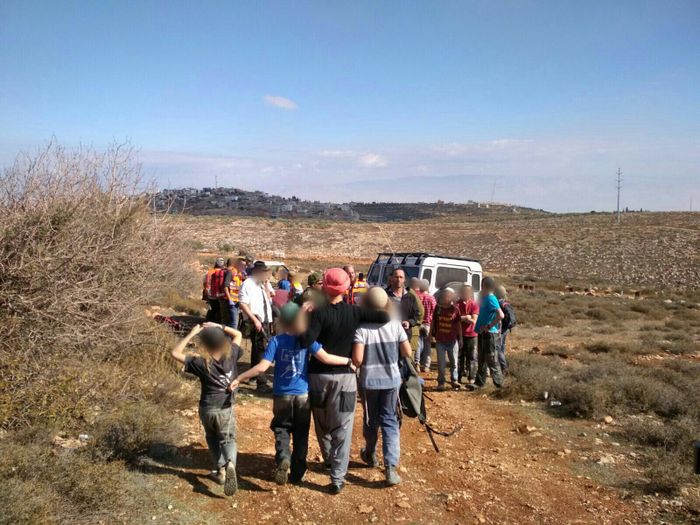 Settlers plan to return to the cave Friday apparently for a bar mitzvah celebration, Haaretz reported, which may further inflame the situation.
Future visits to the area will only be possible with military accompaniment, the army said.
A spokespersons for the settlers responded forcefully at the time, contending that the army "was throwing sand in the eyes of the public", further denying any need to coordinate trips in Area C, which is under full Israeli control.
However, the spokesperson added that the trip had been coordinated and an email had been sent to the IDF regional headquarters.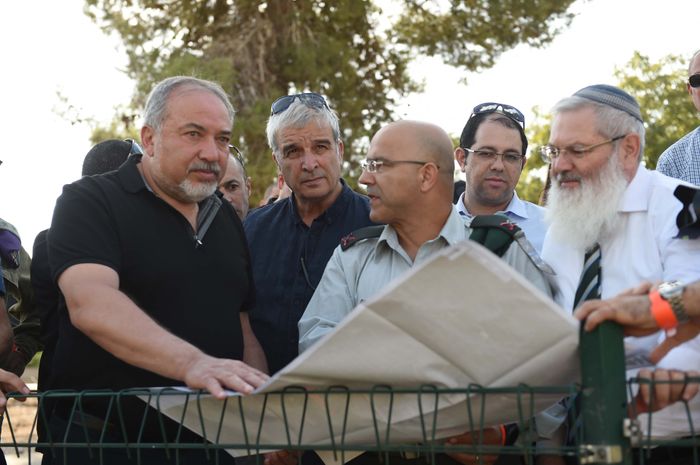 Defense Minister Avigdor Liberman applauded the security forces for the operation Tuesday night, stating they would "continue to act so every citizen can safely hike anywhere in the land of Israel."
Liberman was also very quick to call the killing of the Palestinian an act of self-defense, tweeting that the Palestinians were attempting to "lynch" the Israelis, even while the matter was under investigation by the Israeli authorities.
The security forces will continue to act to protect the security of civilians in the area, the army said.