United Arab Emirates inaugurates embassy in Tel Aviv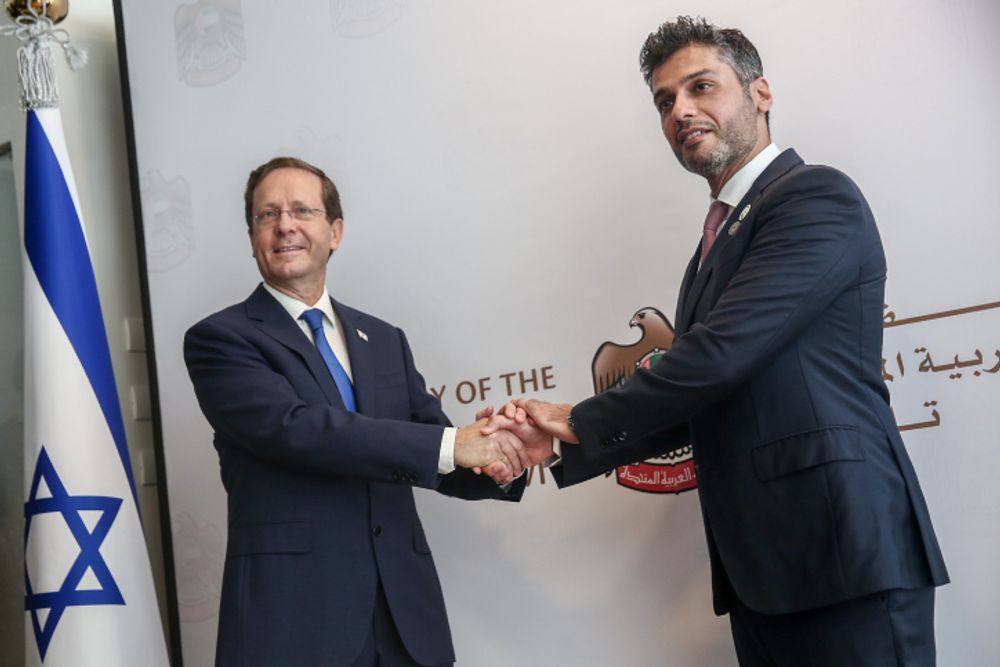 Move is the latest step in warming relations following the signing of the Abraham Accords in 2020
The United Arab Emirates officially opened its embassy in Israel with an inauguration ceremony in Tel Aviv, Wednesday.
The event was attended by Israel's President Isaac Herzog and UAE and the UAE's ambassador to Israel, Mohamed Al Khaja.
It follows Foreign Minister Yair Lapid's visit to the UAE in late June, where Israel opened an embassy and consulate in Abu Dhabi and Dubai respectively.
The moves are part of a mutual diplomatic flowering following the normalization of relations between Israel and several Sunni Arab states, all part of the Abraham Accords signed with the backing of the US last year.
A key foreign policy breakthrough of the administration of former President Donald Trump, the diplomatic overtures are being continued by US President Joe Biden.
This article received 0 comments