Protests set for West Bank, Gaza in support of prisoners rioting in Israel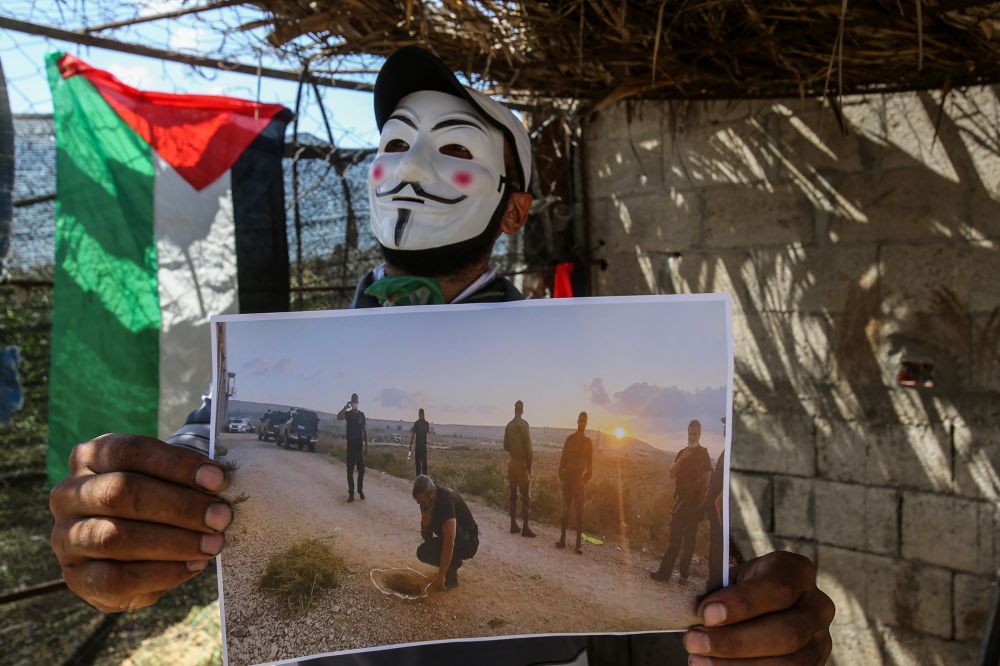 Islamic Jihad members clash with guards, set fire to cells over restrictions imposed after jailbreak
Demonstrations in support of Palestinians rioting in Israeli prisons were set to take place Wednesday evening in the West Bank and Gaza, Israeli news site Hamal reports.
Earlier in the day, Palestinian inmates affiliated with the Islamic Jihad terrorist movement clashed with guards and set fire to seven cells at Ktzi'ot Prison in the Negev desert over restrictions imposed following the escape of six inmates on Monday from Gilboa Prison in northern Israel.
Five of the six fugitives imprisoned for attacks on the Jewish state are members of Islamic Jihad. They were still on the loose Wednesday as the massive manhunt continued.
Violence was reported Wednesday in other Israeli facilities, including at Ofer Prison near Jerusalem and at Rimon Prison where two cells were set ablaze.
The Israel Prison Services said that they were on high alert and bracing for more clashes.
The fires were reportedly started by Islamic Jihad members who refused to move between sections in protest of the decision to disperse prisoners affiliated with the terrorist group between detention centers to avoid an uprising in the wake of the jailbreak.
The Metzada Unit, the Israel Prison Service hostage rescue and special operations unit, was reportedly headed to Ktzi'ot Prison to deal with the unrest there.
The Hamas terrorist group issued a statement warning of a response if Israel continued the restrictions on Palestinian prisoners.
"We warn the Zionist occupation against the continuation of these repressive and retaliatory measures against the prisoners, and hold it fully responsible for all the results and consequences of these dangerous policies," the statement said.
This article received 0 comments