Terrorist death penalty bill passes preliminary reading with Netanyahu's endorsement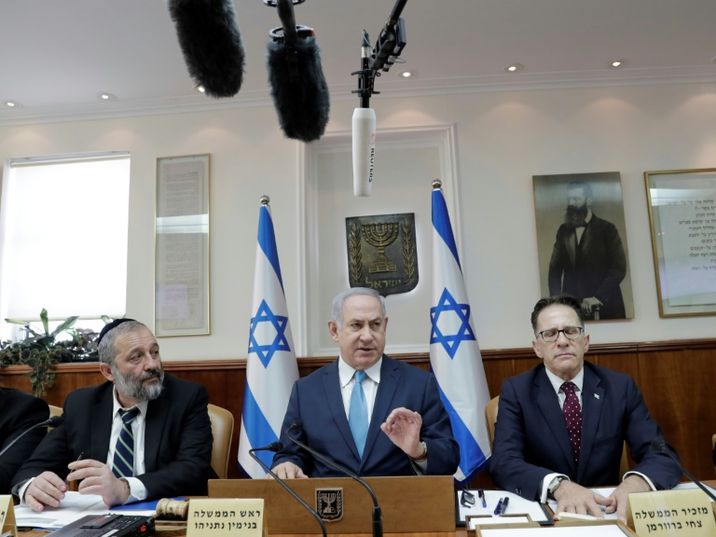 Le Premier ministre israélien Benjamin Netanyahu, le 3 janvier 2018 à Jérusalem
Tsafrir Abayov (POOL/AFP)
Prime Minister Benjamin Netanyahu voted in favor of the legislation
Israel's parliament on Wednesday gave preliminary approval to a bill making it easier for "terrorists" to be sentenced to death after a push by right-wing politicians for the deeply controversial legislation.
The bill, approved 52-49, would ease the requirements military courts must meet to sentence those convicted of "terrorist" crimes to death.
Israel has not carried out any executions since 1962, when Nazi criminal Adolf Eichmann was sentenced to death in a trial that inspired Hannah Arendt's "Eichmann in Jerusalem: A Report on the Banality of Evil". 
Previously, only officer Meir Tobianski from the newly born Israeli army was sentenced to death in Israel, after being accused of spying for the enemy in 1948. 
Prime Minister Benjamin Netanyahu voted in favor of the legislation, saying it was necessary in extreme cases. It requires three more votes in parliament to become law.
Minutes before the vote, the coalition found it difficult to reach the necessary majority, prompting Netanyahu to urgently call for a number of ministers to join, local media reported.
As the law stands now, a panel of three military judges must unanimously approve any death penalty in military courts.
The bill, put forward at the initiative of Defense Minister Avigdor Lieberman, would change the requirement to a majority instead of unanimity.
Palestinians in the West Bank face military courts when arrested by Israel.
Israel abolished the use of capital punishment for murder in civil courts in 1954, though it can still in theory be applied for war crimes, crimes against humanity, genocide, treason, and crimes against the Jewish people.
In July as Netanyahu visited with family members of three Israelis stabbed to death by a Palestinian, he expressed support for the death penalty in certain cases.
"The death penalty for terrorists -- it's time to implement it in severe cases," he said while speaking with the family members.
You need to be logged in in order to post comments. Sign up or log in
it should be used retroactively on any and all palis with blood on their hands. that should free up a lot of space in Israeli prisons