Arab-Israeli Students heckle Egyptian Lecturer at Tel Aviv University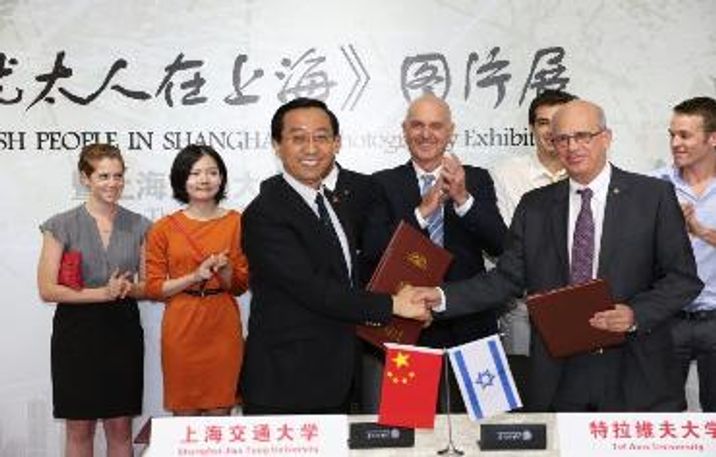 Tel Aviv University, Israel
David Shay
Egypt's political elite remains hostile to any normalization of ties with Israel
Arab-Israeli students at Tel University heckled Egyptian lecturer Saad Eddin Ibrahim for coming to speak there on Tuesday evening, calling him a "traitor" for perpetuating "normalization with Israel." 
In an interview with i24NEWS, Ibrahim explained that the choice to visit Israel did not depend on him, though he also suggested that the choice should not be dictated by protesters or hecklers.  
"Shame on you, you bastard," the incensed students shouted at Ibrahim, according to Ynet."You gave up on your nationalism, you traitor. You're working for normalization and are selling out the Egyptian people and the entire Arab world. It's a disgrace. The people of Egypt renounces you and people like you."
Other students echoed the chants of "traitor", interrupting Ibrahim before walking out in the midst of his lecture on the state of Egypt under the current Egyptian President Abdel Fattah el-Sisi and relations with Israel. 
Saad Eddin Ibrahim, who told i24NEWS that it was his third time visiting the Jewish state, is a considered one of Egypt's leading democratic and human rights activists. 
Although Egypt became the first Arab country to sign a peace treaty with Israel in 1979, their ties have been formally cold over Israel's policies towards the Palestinians.
Egypt's political elite remains hostile to any normalization of ties with Israel.
Relations between the two further soured after the June 2012 election of the Muslim Brotherhood's Mohamed Morsi as Egyptian president.
Morsi was ousted in July 2013 by then army chief Abdel Fattah al-Sisi, who was elected president in 2014.
In September 2015, Israel opened a new embassy in Cairo, four years after protesters stormed its mission following the ouster of longtime leader Hosni Mubarak.
Egyptian President Abdel Fatah al-Sisi praised the "true and lasting peace" between Egypt and Israel this past summer, saying that the signing of a peace accord between the two countries more than 40 years ago "wrote a bright chapter in the region's history."