Victim of West Bank shooting attack identified as 35-year-old father of six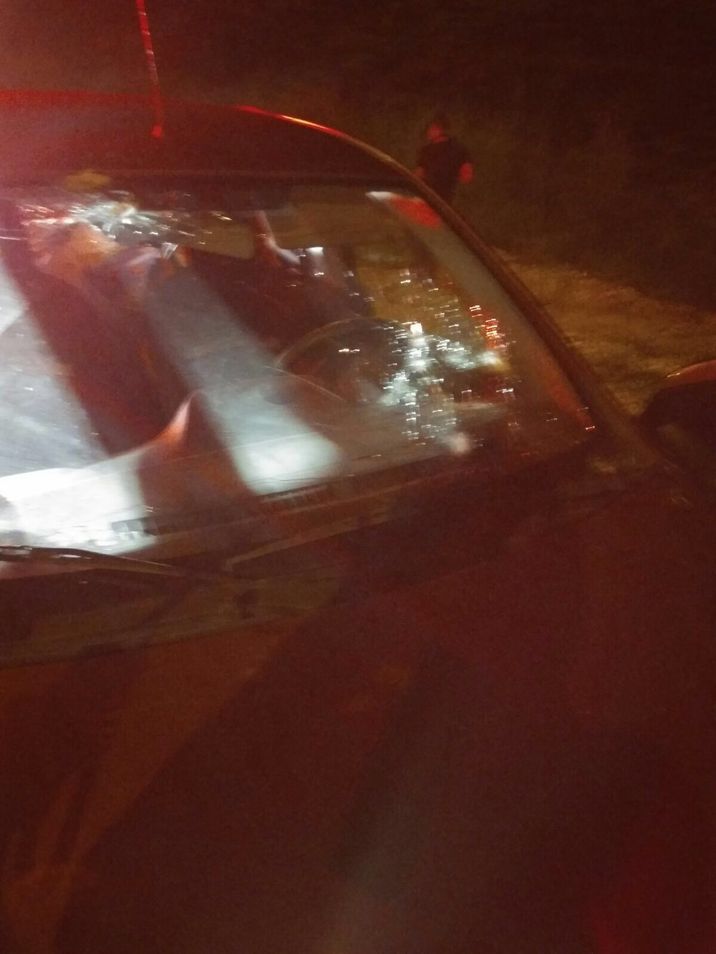 The car targeted by terrorists on Road 60
Yitzhak Twitto
The attack took place in the Northern West Bank, next to an Israeli outpost in the Nablus area
The Israeli victim of Tuesday's terrorist attack in the Northern West Bank was identified as Rabbi Raziel Shevach, a 35-year-old father of six.
The suspected drive-by shooting attack took place at Route 60, which crosses the West Bank from North to South, near the wildcat outpost of Havat Gilad.
Shevach made a phone call to his wife, saying "call an ambulance, I've been shot," his spouse told Israeli media. Rescue operations found the car on the side of the road, ridden with bullets. 
He was taken to Meir Medical center in Kfar Saba, but emergency treatments could not save his life.
"I am conveying my deepest sorrow and sending condolences to the family of Raziel Shevach, who was murdered tonight by a loathsome terrorist," Israeli Prime Minister Benjamin Netanyahu said in a statement.
"Security forces will do everything within their power to catch the despicable murderer and the State of Israel will bring him to justice."
Shevach was a resident of Havat Gilad, which is home to some 50 families.
Israeli media reported West Bank settlers hurled rocks at Palestinian vehicles in the aftermath of the attack. Four people were reportedly lightly wounded and several cars were damaged.