Liberman orders ministry to check legalizing West Bank outpost of murdered Rabbi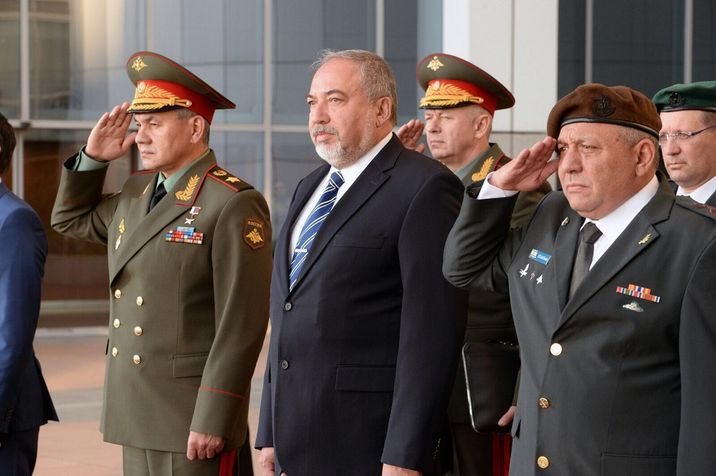 Shoygu, Liberman, Eizenkot
Ariel Hermoni, Israel Ministry of Defense
US Ambassador to Israel, David Friedman condemned the attacks in a tweet, implicating the PA
Israeli Defense Minister Avigdor Liberman said on Wednesday that he has given orders to potentially recognize Havat Gilad as a legal settlement ahead of the funeral of resident Rabbi Raziel Shevach, who was killed in an attack on Tuesday while driving nearby on Route 60 in the northern West Bank. 
The rabbi's funeral was scheduled for 1 p.m. Wednesday at Havat Gilad upon the insistence of his widow Raziel Shevah who stressed the location as part of his wishes, making him the first to be buried there.
Havat Gilad is an illegal outpost that is home to some 50 families and was established in 2002 in honor of Gilad Zar, the security coordinator of the Shomron Regional Council who was shot dead in the northern West Bank one year prior.
"The security forces are busy hunting down the terrorists who murdered Rabbi Raziel Shevach on the Havat Gilad farm," Lieberman said. "I feel the heavy mourning of his wife Yael and his six children. I instructed the heads of the Defense Ministry to provide assistance to the family and the residents of Havat Gilad."
"At the same time, I instructed to examine the arrangement of Havat Gilad outpost and its transformation into a permanent settlement in Judea and Samaria," Lieberman added.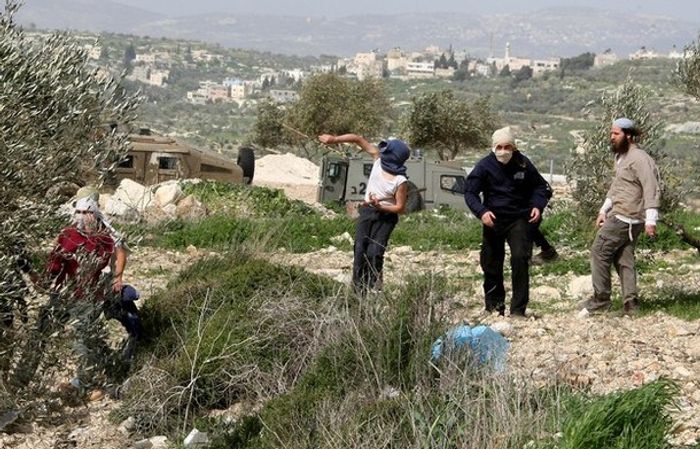 Israel's other top ministers echoed Liberman's calls for legitimizing the illegal settlement, though Israeli settlements in the West Bank are seen as illegal under international law and major obstacles to peace, since they are built on land the Palestinians see as part of their future state.
Minister of Justice Ayelet Shaked tweeted that Israel would not remain silent in the wake of the rabbi's killing, asserting her strong support for legal recognition of Havad Gilad and went even further, urging Israel to approve construction throughout Judea and Samaria, referring to the biblical names of the West Bank area. 
Minister of Education Naftali Bennett described legal recognition of the settlement as the most "painful and daunting price that could be exacted from the forsaken terrorists in order to prevent the next murder." 
The head of the Shomron Council in the West Bank Yossi Dagan called upon Netanyahu and Lieberman to immediately recognize Havat Gilad as a legal community and lambasted the government for failing to install security cameras in the area despite the council's repeated pleas.
"At this moment I must say a difficult statement but it is my duty to say it. Raziel was murdered on a road on which, despite repeated promises [by the government], security cameras had not yet been installed. If they had been, these vile murderers would have been caught....I call on the government of Israel to stop holding back the installation of security measures [in the West Bank] due to political concerns," Dagan said.
In November, Dagan joined representatives of bereaved families in a hunger strike to compel the government to transfer funds immediately in order to enhance security infrastructure in the West Bank.
Netanyahu reportedly agreed to allocate NIS 800 million ($228 million) of the 2018 budget for the development of West Bank transportation and security infrastructure, The Times of Israel reported.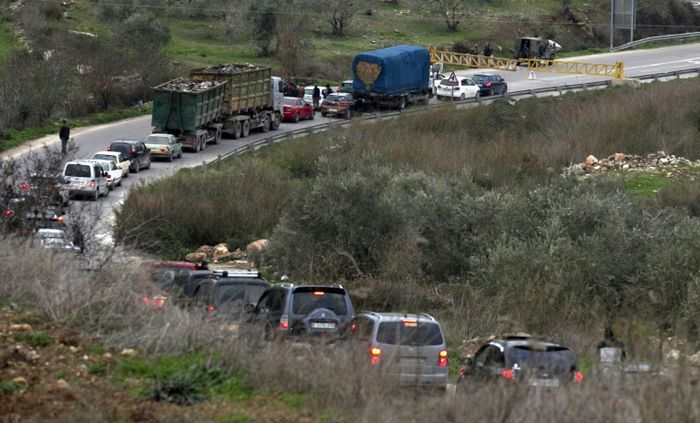 The US Ambassador to Israel, David Friedman also condemned the attacks in a tweet Wednesday, implicating the Palestinian Authority.
"An Israeli father of six was killed last night in cold blood by Palestinian terrorists. Hamas praises the killers and PA laws will provide them financial rewards. Look no further to why there is no peace. Praying for the bereaved Shevah family," Friedman tweeted.
Israel differentiates between settlements it has approved and those it has not, which are referred to as outposts and are typically populated by hardline religious nationalists who see the entire West Bank as part of Israel.
Past attempts by Israeli authorities to evacuate Havat Gilad have led to clashes with settlers there.
Sporadic unrest has occurred since US President Donald Trump provoked Palestinian anger by recognising Jerusalem as Israel's capital on December 6.
Fourteen Palestinians have been killed since then, with most of them shot dead in clashes with Israeli forces. Shevah is the first Israeli killed since then.
It was unclear if Tuesday's shooting had any link to Trump's announcement.
US ambassador to Israel David Friedman, a supporter of West Bank settlements, said on Twitter: "An Israeli father of six was killed last night in cold blood by Palestinian terrorists." 
"Hamas praises the killers and PA (Palestinian Authority) laws will provide them financial rewards. Look no further to why there is no peace."
Some 400,000 Israeli settlers live in the West Bank among some 2.6 million Palestinians.
(Staff with AFP)