Manhunt for Havat Gilad attacker continues, Nablus area under closure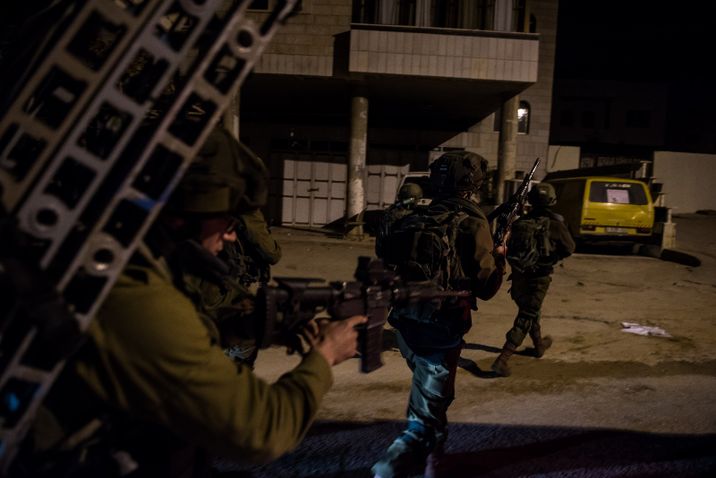 IDF soldiers carry out searches in the Nablus area
Israeli Defense Forces
Rabbi Raziel Shevach lost his life in a drive-by shooting attack last Tuesday
Israeli forces in the West Bank are continuing efforts to catch the perpetrators of a terrorist attack which killed Rabbi Raziel Shevach on a West Bank road last Tuesday.
In a statement released on Thursday, the Israeli Army said "Entrances and exits to and from the villages surrounding Nablus and the city of Nablus will be possible only after security checks".
The attack happened on road 60, which crosses the West bank from North to South, next to the illegal Israeli outpost of Havat Gilad where the victim lived.
Since about a decade the Israeli army has installed gates at the entrance of Palestinian cities in the West Bank, which enables it to impose closures when it deems fit.
In the statement, the Army said Special Forces were assisting troops from the "Shomron" regional brigade, "in parallel to the ongoing investigation and intelligence activity".In addition, the army said they seized two illegal weapons in the village of Umm al-Tut, south of Jenin.
Hundreds of mourners attended the funeral of Rabbi Raziel Shevach on Wednesday and called for retribution, following the shooting attack the previous evening in the northern West Bank outpost of Havat Gilad.
Education Minister Naftali Bennett delivered a eulogy at Shevach's funeral, which was held in Havat Gilat at the Rabbi's widow's request, and reportedly replied to calls for "revenge" from people at the funeral saying "the only revenge is to keep building".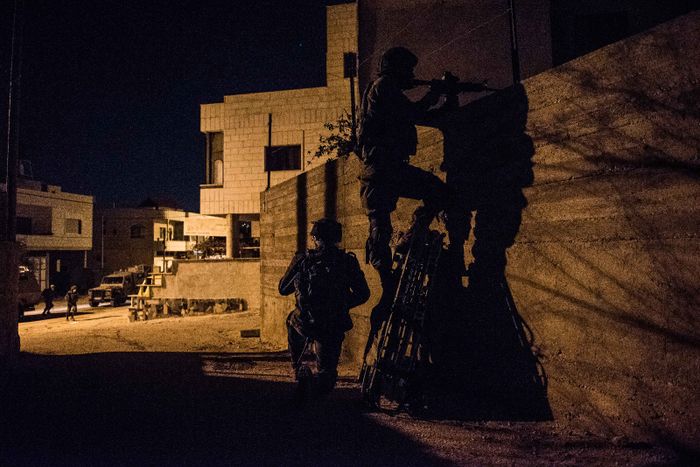 "Our enemies think that they can make us desert the land. Their terror stems from the hope that if they kill one more Jew or throw one more rock, that we will break in the end," he continued.
"We will extinguish that hope by building families and building communities", he said.
Father of six 35-year-old Shevach, was gunned down on Tuesday whilst driving on Route 60 that crosses the West Bank from North to South. Local settlers have since urged Netanyahu to permit more Israeli construction in the area.
Samaria Rabbi Elyakim Levanon in his funeral remarks honoured the slain Rabbi and said "our dear, Raziel, we are at war and you are our sacrifice. A war of light against dark."
Echoing Bennet's calls he called on Netanyahu to revise his settlement policy, so that "not every meter of building will be a debate".
Earlier on Wednesday ahead of the funeral, Defense Minister Avigdor Liberman said he had given orders to recognize Havat Gilad as a legal settlement.

"I instructed to examine the arrangement of Havat Gilad outpost and its transformation into a permanent settlement in Judea and Samaria," Lieberman said.
Havat Gilad is an illegal outpost that is home to some 50 families and was established in 2002 in honor of Gilad Zar, the security coordinator of the Shomron Regional Council who was shot dead in the northern West Bank one year prior.
Israel's other top ministers reiterated Liberman's calls for legitimizing the illegal settlement, though Israeli settlements in the West Bank are seen as illegal under international law and major obstacles to peace, since they are built on land the Palestinians see as part of their future state.