Tunnels no longer likely to lead to war, says senior IDF officer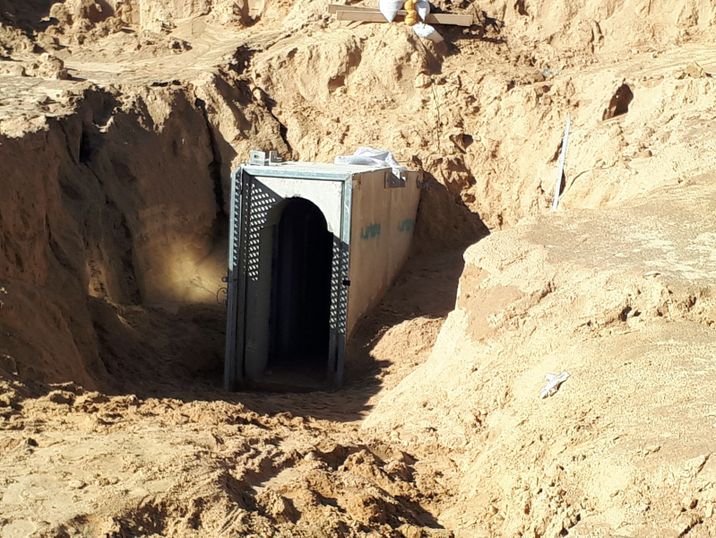 Partially destroyed Islamic Jihad tunnel from October, 2017
IDF
There is still potential for escalation, the officer pointed to Islamic Jihad's focus on rocket attacks
Gaza-based Hamas group's strategic use of tunnels to attack Israel is diminishing whilst other methods of warfare, such as rocket attacks, are predicted to be responsible for the next escalation in conflict, a senior IDF spokesperson said in a briefing on Thursday.
The officer said that Hamas understands that the tunnels as a strategic weapon are nearing their end. Whilst there has been mounting speculation that Hamas may seek to make use of its tunnels while it still can, the senior officer does not believe they will seek that path. There is however still potential for escalation, caused, for example, by a rocket hitting a home, leading to a strong IDF response and unpredictable developments afterwards.
In 2017, there was a marked uptick in rocket incidents with 35 landed in Israel which is a significant rise compared to the previous two years. Some of the projectile fire since US President Donald Trump's decision to recognize Jerusalem as Israel's capital has been attributed to the Islamic Jihad. The officer noted that rocket fire has become a specialty of the group, even hinting that their capabilities surpass those of Hamas in that field.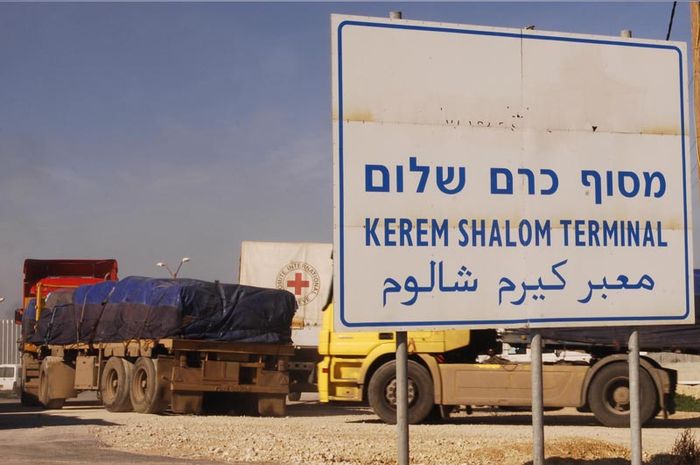 Hamas is estimated to still possess hundreds of kilometers if defensive tunnel systems running under the Gaza Strip, according to the IDF source, however, Israel's Defense Minister Avigdor Liberman has said that the offensive tunnels will be wiped out by the end of year. Islamic Jihad is said to have only approximately 10 kilometers of defensive tunnels running under Gaza.
Last week the IDF destroyed a Hamas "terror tunnel" burrowed under the Kerem Shalom goods crossing between Gaza and Israel. Hamas claimed that the tunnel was used to pass goods into Gaza, however the IDF said it could have been used to launch strikes against critical infrastructure nearby such as gas pipes. This was the 4th tunnel destroyed since late October by Israel.
Israel says it has been developing a new method to identify and destroy such tunnels as well as an an "indicative sensory wall" which runs underground along the Israel-Gaza border as a preventative measure. The senior IDF officer said that the wall will be about 65km long along, when asked how deep it would run, the answer he gave was "deep enough."
Above ground, a new fence several meters high will be built in addition to an old fence which is closer to the strip and will be fitted with advanced sensors. The IDF forces will maintain a significant presence in the buffer zone between the two constructions, the senior official said.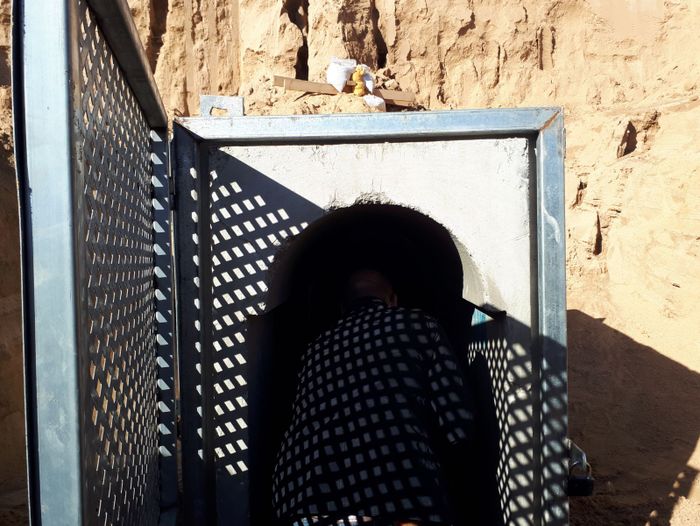 The barrier, estimated at the cost of 2.4 billion shekels is expected to be completed "before 2020."
The IDF official also pointed to growing pressure which Hamas finds itself under, due to the worsening humanitarian situation. Those living in the coastal enclave have only a few hours of electricity per day with access to water that is 95% undrinkable. Trucks delivering goods into the strip via the Kerem Shalom crossing has also decreased in recent months, the IDF official said by approximately 50%. This has been attributed partially to a drop in spending power and partially due to the IDF hitting significant Hamas facilities which has been estimated as 59 targets throughout 2017.
The officer added that the pressure does not come from a lack of finances, noting the amount of funds funneled towards building the massive network of tunnels underneath Gaza which serve as command and control centers, bunkers and weapons storage facilities.
You need to be logged in in order to post comments. Sign up or log in
.... then perhaps to peace!
Hamas and the demo do the same thing. They love wasting OTHERS people money. Likewise they practice resistance to Nowhere.
may be bejgium can give the money straight to hammas to build tunnels then cut iut middleman