Slovenia reportedly slated to recognize 'state of Palestine' in February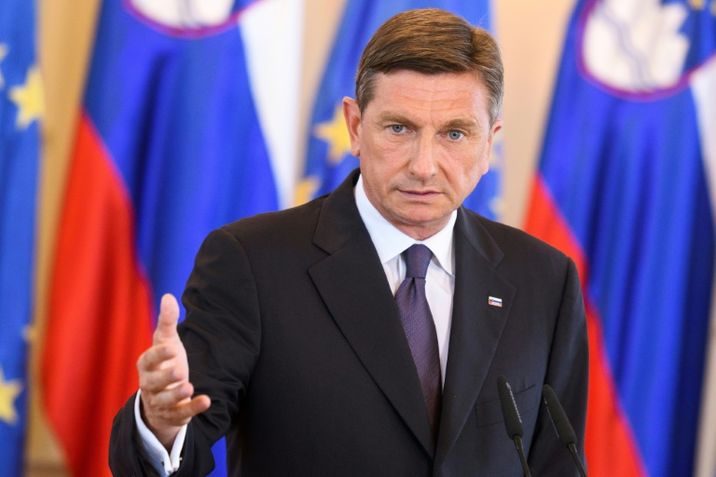 Slovenia's president Borut Pahor has thousands of followers on social media
Jure Makovec (AFP/File)
Luxembourg, Ireland and Belgium could follow suit, according to Israeli TV reports
The Slovenian Parliament could vote to recognize the "State of Palestine" in February, according to a report on Israel's Channel 10.
If the Slovenian Parliament's Foreign Affairs committee validates the recognition on January 31st as expected, then the issue will be brought to the plenary and potentially voted into law.
Fellow European Union (EU) countries Luxembourg, Ireland and Belgium could potentially follow suit, said the TV report. France, meanwhile, is reportedly trying to boost Palestine's political standing at the EU.
Following the American recognition of Jerusalem as Israel's capital, the Palestinian political leadership said the United States could no longer be credible mediators in the conflict and pledged they would look for alternative partners.
Analysts say the European Union, which is historically closer to the Palestinian side than the United States, which is traditionally more supportive to Israel, could become a new key mediator in the conflict.
Trump's decision on December 6 to recognize Jerusalem as Israel's capital broke with international consensus and unleashed protests across the Muslim world, prompting a flurry of appeals to the United Nations.
The status of the holy city is one of the thorniest issues in the Israeli-Palestinian conflict, with both sides claiming it as their capital.
Israel seized the largely-Arab eastern sector of Jerusalem during the 1967 Six-Day War and later annexed it, claiming both sides of the city as its "eternal and undivided capital."
But the Palestinians want the eastern sector as the capital of their future state and fiercely oppose any Israeli attempt to extend sovereignty there.
Several UN resolutions call on Israel to withdraw from territory seized in 1967 and the resolution contains the same language as past motions adopted by the assembly.