Author of 'The Netanyahu Years' predicts he will not run again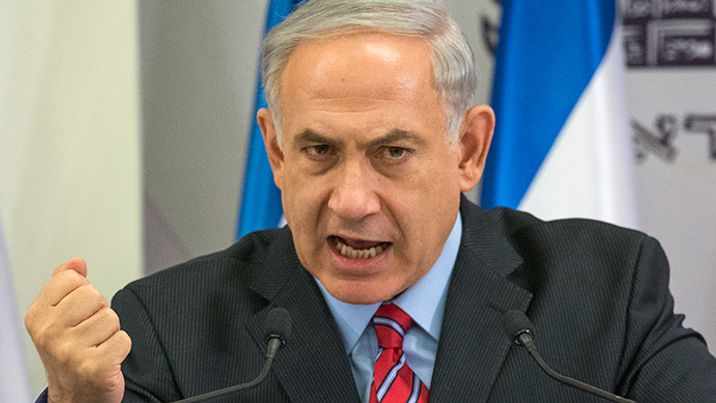 Israeli Prime Minister Benjamin Netanyahu
Kaspit got into trouble for an article he wrote in 2010 for Israeli newspaper Maariv about Sara Netanyahu
The author of "The Netanyahu Years" new biography on the incumbent Israeli prime minister told i24NEWS in an exclusive interview, that he predicts the three-term leader will not seek reelection.
Ben Kaspit, one of the most established journalists in Israel, told the Spin Room's host Ami Kauffman that his analysis was based on Netanyahu's mix-up in two long-running corruption investigations and the Police Recommendation Law passed at the end of 2017, which critics say was designed to help the prime minister survive the graft probes and shield him from further public criticism.
There has been a wave of protests against the controversy involving the prime minister's push for the law that bars police from publicly releasing its recommendations on whether to file an indictment in investigations of public interest.
Kaspit has not shied away from criticizing the "messianic" prime minister, though he also said that he "never saw such a talented politician, charismatic, brilliant."
He discussed Netanyahu's marked change from an MIT student offered a consulting job to the "magician" and "fearless politician" that he became after his younger brother was killed in action as a commanding officer of an elite unit in Operation Entebbe, which led to the rescue of hostages held at the airport in Uganda in 1976.
Kaspit also elaborated about Netanyahu's wife, Sara, whom he confirmed has an influential role in his political decisions, saying she "calls some of the shots" and recounting her presence at a secret meeting Netanyahu had with Meir Dagan, former Israel Defense Forces Major General and Director of the Mossad.
Kaspit got into trouble for an article he wrote in 2010 for the Israeli newspaper Maariv about the prime minister's wife, who ended up receiving NIS 50,000 compensation and an apology in the paper.
The Israeli Prime Minister tweeted about the incident last week, along with a headline Kaspit ran in 2005 that suggested Netanyahu was having thoughts of retirement, quipping that "sometimes fake news does have a price."
"As you can see, I am still here and Kaspit still has not learned to differentiate between his heart's desires and the truth," the tweet concluded.
Kaspit also talked about Netanyahu's fear when Obama took office, and referred to the Israeli premiere's address to Congress in 2015 on Iranian nuclear capacity, as his greatest blunder.
The book was published in the United States in July of 2017, but is now hitting the shelves in Israel.
You need to be logged in in order to post comments. Sign up or log in
Time will show Bibi concerns about BHO were 200% justified. The leftists in IL like the ones in the US want the destruction of their respective country.
Will Kapsit recant now that Uranium 1 evidence of collusion is coming out?