EXCLUSIVE: Ex-Shin Bet head says 'guilt on Israel's shoulders' if Gaza collapses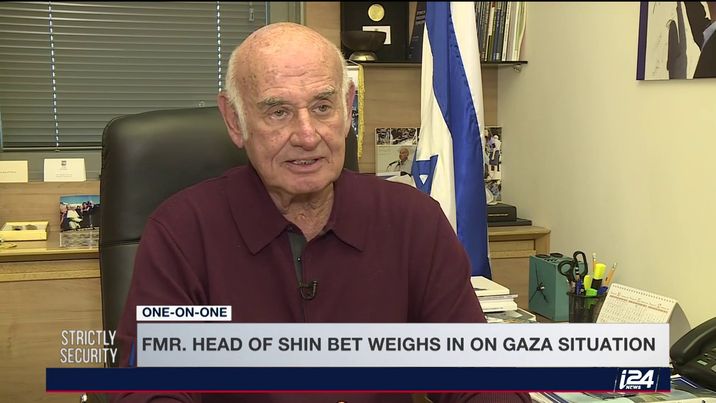 Former Shin Bet chief Yaakov Peri in his final TV interview with i24NEWS before resigning from Israel's parliament
i24NEWS
Peri tells i24NEWS Israel has key role in solving Gaza crisis, must differ between Hamas and suffering Gazans
Yaakov Peri, a former head of Israel's Shin Bet security agency, said that Israel must take solving the humanitarian crisis looming in the Gaza Strip into its own hands before the Palestinian enclave collapses entirely, threatening Israel's security.
In his last television interview before resigning from Israel's parliament last week, Peri told i24NEWS that "the guilt will be on the shoulders of the State of Israel" if Gaza is left to languish.
"It's an Israeli interest to deal with this humanitarian crisis because the guilt will be on the shoulders of the State of Israel," Peri said. "It's a security interest to ease the situation in the Gaza Strip. We have to face the reality."
"The problem is that Israel had been in the Gaza Strip for decades. And now, even [though] we are not there physically, we are still regarded as those who are responsible for what is going on there mainly because of the fact that Egypt doesn't want to be involved," he explained.
"Except for Qatar, nobody is really interested about two million people who are living in the densest place in the world in conditions that are terrible."
Since Israel' unilateral withdrawal and disengagement from the Gaza Strip in 2005, humanitarian conditions in the tiny Palestinian enclave have deteriorated significantly.
Infighting between Gaza's Islamist rulers Hamas and the West Bank-based Palestinian Authority government over electricity payments has plunged the energy-starved enclave into near total darkness and has compromised the water supply and provision of medical services for the Strip's 1.8 million residents.
Israel has maintained a crippling blockade on the Gaza Strip for more than a decade, which it says is necessary to isolate Hamas, with whom Israel has fought three wars since 2008. Egypt has also kept its border with Gaza largely closed in recent years.
Peri said that Israel is "on the way" to neutralizing the threats posed by Hamas' network of underground smuggling and attack tunnels thanks to new technology it has developed.
"We are on the way of solving the tunnel issue. Not 100%, but close to it. And Hamas, no doubt, will have to think and is thinking, about alternatives. Either from the sea, or from the air, or from the Sinai Peninsula," Peri said.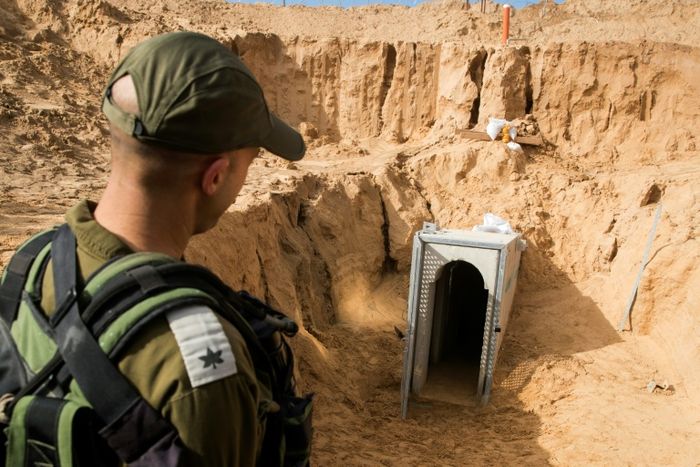 The new tunnel detection and destruction mechanism has been used to demolish at least three tunnels in recent months, most recently, a Hamas tunnel under the Kerem Hashalom goods crossing with Israel.
The tunnel had also burrowed into Egyptian territory, and was apparently meant to be used to smuggle weapons from the Sinai Peninsula -- a jihadist hotbed -- into the Gaza Strip and launch attacks on Israel.
Speaking of collaboration between Israel and Egypt in combating terrorism in Sinai, Peri confirmed that there does exist "intelligence help" between the two countries.
He declined, however, to confirm a New York Times report published earlier this month which claimed that Israel has conducted over 100 airstrikes against Islamic State jihadists in Sinai with Cairo's approval.
Calling the report "logical", Peri explained that the situation in Sinai is extremely sensitive to both Egypt and Israel due to the fact that it is a key access route for smuggling Iranian ammunition from Sudan into both the Sinai Peninsula and the Gaza Strip.
"It's the line between Sudan and the Gaza Strip to smuggle ammunition from Iran. Through Sudan, through Sinai Peninsula, to the Gaza Strip," Peri said. "Israel has an interest to help Egypt and to protect itself. Or shall I put it, protect itself and help Egypt."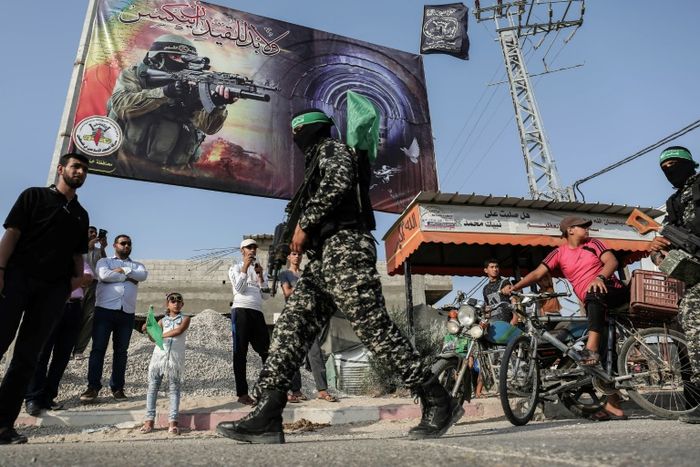 In the meantime, Peri said that Israel must differentiate between Hamas and the suffering population in Gaza.
"The situation is quite bad....No electricity, no water. We used to send every day 1,000 vans with food and cement and medical [aid], and now we are sending less than 300," Peri said.
"We have to help the population and try and differ between Hamas and the population as much as we can," Peri said, adding that while Israel should always be prepared, in his assessment Hamas is not ready to face another conflict with Israel.
Peri expressed support for a development plan for Gaza put forth by Israel's Intelligence & Transportation Minister Israel Katz which involves the construction of an artificial island off the coast of the Strip.
"The Gaza Strip is narrow," Peri explained. "They will need an airport, a naval port, hubs for natural gas, and for housing. An artificial island will take some years to build. And I think it's a very good solution."
Peri said that the international community, not Israel, should be the main financiers of such a plan.
"I don't think really that Israel has to invest in building it," Peri said. "Israel has to come with the ideas, with the constraints, with the technology, but to finance it I think that the donating countries -- the UN, the US -- can donate."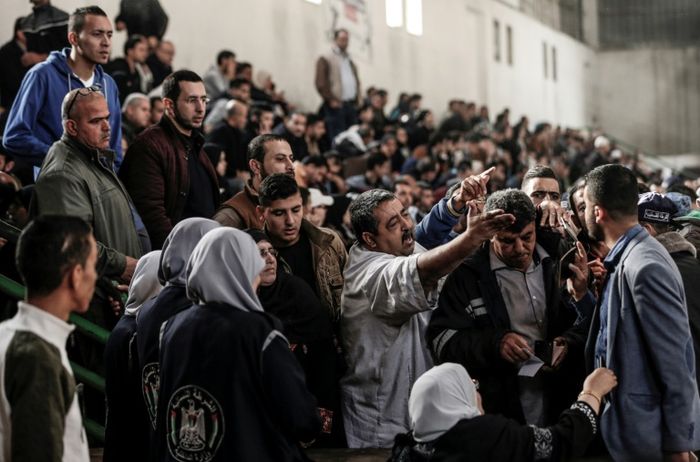 Peri said that Israel, too, could benefit from the construction of artificial islands off its own coasts to facilitate its own rapid expansion beyond its limited land space.
"We are debating, amongst ourselves, where should we put the hubs for the natural gas, we are debating where we will put a new airport… An artificial island, or islands, can solve this problem," he said.
Peri, a former head of the Shin Bet and former member of the centrist Yesh Atid party, announced his resignation from Israeli parliament on Wednesday after an investigative television report revealed that he had lied about his military service.
The revelation came less than a month after the same investigative program reported that Peri had failed a polygraph test about whether he had presented sensitive information on wiretapping to then-minister Aryeh Deri, who was under criminal investigation at the time, during his tenure as the head of the Shin Bet.
Interview by i24NEWS Diplomatic Correspondent Mike Wagenheim.
Text and editing by i24NEWS Senior News Editor Emily Gatt.
You need to be logged in in order to post comments. Sign up or log in
Guilt? I don't think so. It's understandable to express concern, but guilt. No. The Arabs, all of them, have done this to themselves. As Peri said, none of the Arabs, except Qatar have done anything to help their cousins in Gaza.