Israeli soldiers attacked after mistakenly entering West Bank city of Jenin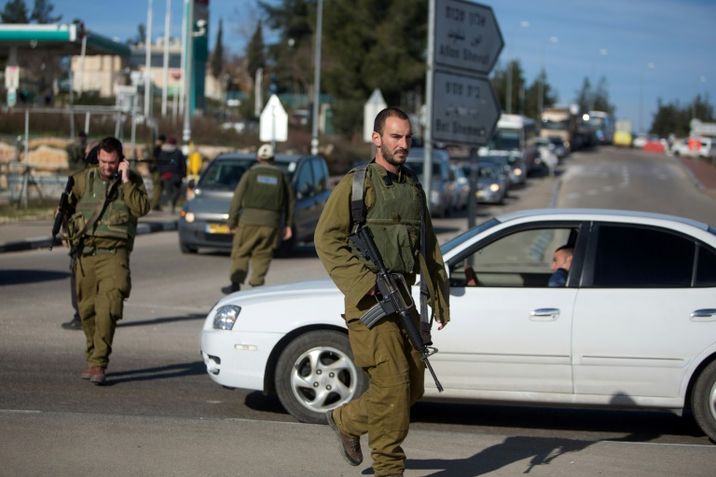 Israeli soldiers stand guard at the Gush Etzion junction in the West Bank on January 5, 2016
MENAHEM KAHANA (AFP/File)
Two Israeli soldiers were attacked on Monday by Palestinian residents after they mistakenly drove a military vehicle into the Palestinian city of Jenin in the northern West Bank, the military reported.
The soldiers, a male and a female, were attacked by rocks by Palestinians when accidently entering the city and a rifle belonging to one was was stolen amid the incident. The army said the forces were currently searching the area for the snatched weapon.
Palestinian security forces assisted in the rescue of the soldiers, who were then taken to the hospital for treatment with light wounds.
BREAKING: Two IDF soldiers attacked and wounded in Jenin assault. @shaibenari reports on how this happened@i24NEWS_EN pic.twitter.com/jXlIgdLNEe

— Jeff Smith (@JeffSmithi24) February 12, 2018
An image purporting to show the female victim circulating on social media depicts her with a bloodied face and an apparently more severe injury.
The IDF confirmed that the vehicle was extracted from the city through coordination between the Civil Administration, a body that acts as liaison between military units and the Palestinians, according to the Times of Israel.
The military is currently investigating the incident as it was not clear how the soldiers, which appear to be from a non-combat unit given markings on their car, accidentally entered into the Palestinian city.
(More to follow)