Don't assume war has weakened us, Assad minister warns Israel after strikes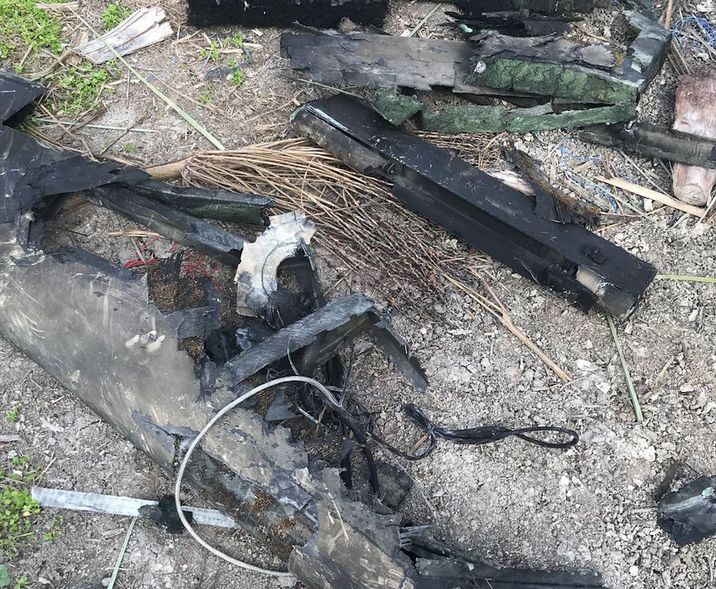 Wreckage of an Iranian drone that Israel says violated its airspace on February 10 2018
IDF Spokesperson's Unit
Growing Iranian encroachment in the region was behind a recent escalation between Israel and the Syrian regime
An official from the Syrian regime has spoken about the recent escalation with Israel warning that "the enemy will be greatly surprised" was it to try attacking again. "We have full confidence", said official Ayman Sussan, who works for the ministry of foreign affairs.
Referring to the bloody civil war that has ravaged Syria in the last seven years, Sussan went on to explain that "the enemy was under the illusion that prolonged conflict had made us incapable of confronting attacks".
Syria has shot down an Israeli F16 plane which had carried out strikes in its territory last Saturday, and Israel then claimed it had acted in response to a violation of its aerial sovereignty by an Iranian drone.
Iran denounced Israeli "lies" later on Saturday and said Syria had the right to "legitimate self-defense" in response to air strikes launched by Israel.
"Iran believes Syria has the right to legitimate self-defense. To cover their crimes in the region, Israeli officials are resorting to lies against other countries," foreign ministry spokesman Bahram Ghasemi told AFP.
The IDF will not tolerate any acts of aggression against Israeli civilians. pic.twitter.com/d0bq5hM33F

— IDF (@IDFSpokesperson) February 12, 2018
The downing of the Israeli fighter jet prompted Israel to unleash a dozen retaliatory strikes on both Syrian and Iranian targets inside Syria.
"The allegations regarding surveillance by an Iranian drone are too ridiculous for words," said Ghasemi.
Iran issued a joint statement alongside the other main allies of the Syrian regime, Russia and Lebanese militant group Hezbollah, vowing a "relentless response" to Israeli "aggression".
The statement said the Israeli air strikes had targeted drones used in the fight against "terrorist organisations, primarily Daesh", referring to the Islamic State jihadist group.
The downed F16 Israeli fighter jet was reportedly the first Israeli military aircraft to be taken down by enemy fire since the Second Lebanon war in the 1980s. The two members of the crew however survived.
Following the exchange of fire between Israel and Syria Israeli Defence Minister Liberman warned that "it is time for Israel to bite and not to bark".
Israel and Russia have an agreement on their activities in Syria that every time one side takes action with fighter jets the other one is notified.