Turkey rejects Israel claim of military help for Hamas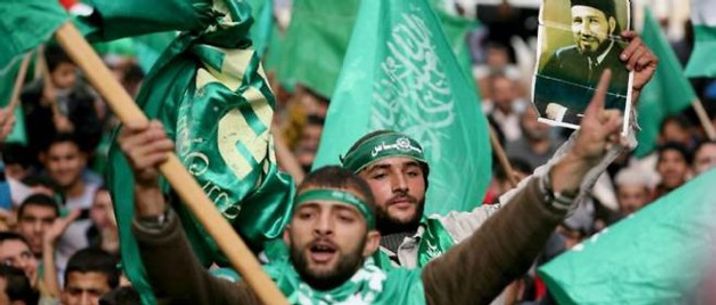 Des militants du Hamas palestinien brandissant un portrait d'Hassan el-Banna, fondateur des Frères musulmans, le 14 décembre 2012
AFP/Saif Dahlah
Palestinian Israelis alongside Turkish nationals were involved in abetting Hamas, the Shin Bet said on Monday
Turkey on Tuesday blasted as "incompatible with reality" accusations by Israel it had helped the Palestinian Islamist movement Hamas to gain in military strength, following the arrest and deportation of a Turkish citizen.
According to the Israeli authorities, Turkish national Cemil Tekeli was arrested in January on suspicion of aiding Hamas through business platforms that launder funds and later deported.
The Shin Bet intelligence agency said the investigation into Tekeli had shown that Turkey contributes to the military strengthening of Hamas, which rules the Gaza Strip.
But the Turkish foreign ministry said it rejected the allegations, describing the claim as "incompatible with reality and lacking in seriousness".
Alluding to the Israeli investigation into Tekeli, it said that Israel made the claims based on "statements obtained from our detained citizen under ambiguous circumstances."
It added: "It is out of the question for Turkey to permit an activity on its soil that can jeopardise the security of another country."
Turkey's state-run Anadolu news agency, which said that Tekeli was a lecturer at Medeniyet University in Istanbul, reported he had now returned to Turkey after being freed by Israel on February 11.
The Israeli secret services said on Monday they uncovered a network of Hamas abettors which involved Israeli as well as Turkish citizens, and which seemed to indicate officers from the Turkish government were complicit in supporting the movement.
One of the man arrested is Cemil Tekeli, who reportedly helped a number of Hamas officers settle down in Turkey after they were released in the Gilad Shalit deal.
"Tekeli assisted them in obtaining visas that allowed them to stay in Turkey, in purchasing and renting commercial and residential properties, in purchasing luxury vehicles and in becoming established in business via the registration of companies in their names," says an Israel Security Agency statement.
The man, a lecturer in law, is reportedly involved in the creation of the SADAT firm, a Turkish company that was used to support the creation of the 'Palestine Army', an anti-Israeli organization.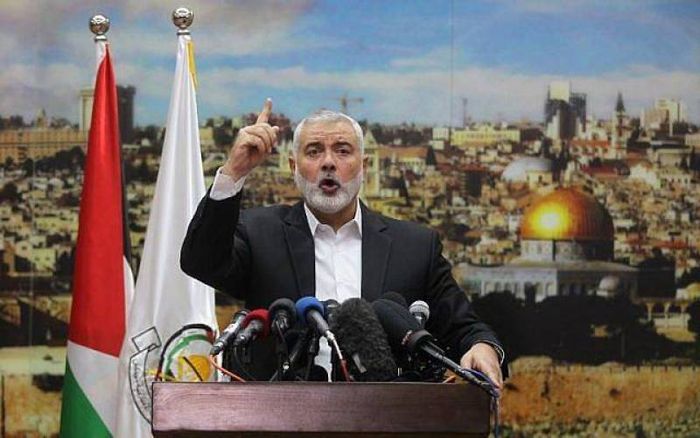 Employees of "SADAT" reportedly helped senior Hamas officials to visit a 2015 weapons show in Turkey, during which they expressed interest in Unmanned Aerial Vehicles.
"During the investigation It became clear that Hamas is in direct contact with Turkish authorities via Jihad Ya'amur, a terrorist who was involved in the abduction of IDF soldier Nahshon Waxman and was released in the Shalit deal", said the Shabak statement.
Following the investigations, Cemil Tekeli has been expelled from Turkey.
The investigation however involved a number of Israeli citizens from the Umm al-Fahm region in Northern Israel, most importantly Hamas recruited Dara'am Jabarin who acted as a middle-man between Hamas in the West Bank and its Turkish backers.
The man reportedly transferred hundreds of thousands of euros to Hamas cells in the West Bank, and was caught red-handed as he was hiding 91.000 euros in his house during the investigations.
"During the investigation it was learned that the two had been recruited in Turkey by senior Hamas terrorist Zaher Jabarin, who was released in the Shalit deal," says the Hamas statement referring to Cemil Tekeli and Dara'am Jabarin.
"He is responsible for Hamas' budget and promotes ramified terrorist operations in Judea and Samaria on instruction from Salah Aruri, who serves as the deputy chairman of the organization and head of its operations in the West Bank," it explained further.
Zaher Jabarin was reportedly involved in "wide-ranging Hamas activity in money laundering in Turkey", on instruction from Zaher Jabarin.
In the final paragraphs of its statement, the Israeli Shabbak highlights how the findings show strong connections between Turkey and Hamas, a militant group which both the United States and the European Union consider a terrorist organization.
"The findings of the investigation underscore the fact that Hamas' ramified economic and military activity in Turkey takes place unhindered as Turkish officials turn a blind eye and – on occasion – encourage it, and with the assistance of Turkish nationals, some of whom are close to the government," reads the statement.
Turkey and Israel in 2016 ended a rift triggered by Israel's deadly storming in 2010 of a Gaza-bound ship. But relations remain tense with President Recep Tayyip Erdogan still bitterly critical of Israeli policy.
Turkey delivers humanitarian aid to Gaza and this month bitterly denounced a US decision to put the head of Hamas Ismail Haniya on its terror blacklist.