Israeli opposition MKs ask Netanyahu to resign, Lapid testified to police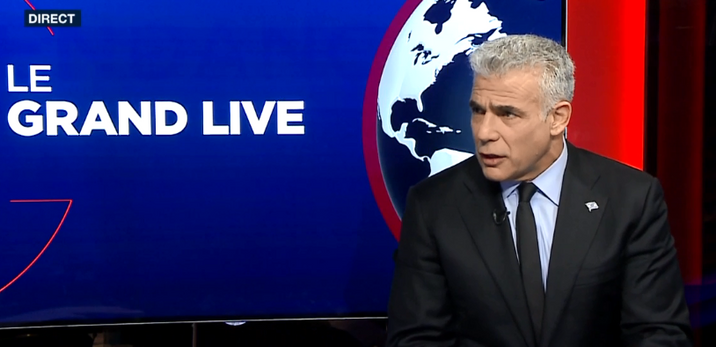 Yair Lapid sur i24NEWS
i24NEWS
Israeli opposition MKs speak of "an earthquake" in Israeli politics after police recommendations against him
Recommendations from Israeli police to prosecutors in two corruption cases involving Prime Minister Benjamin Netanyahu are "an earthquake" in Israeli politics, Labour party MK Nachman Shai said as the charges of bribery, fraud, and breach of trust were endorsed by police on Tuesday.
Yair Lapid, the Chairman of the opposition party "Yesh Atid" ("There is a future") party, called for Prime Minister Netanyahu to step down.
"Even if he is not technically obliged to resign under Israeli law, a person facing such heavy accusations cannot continue to serve as Prime Minister, and be responsible for the security and well-being of Israeli citizens," he added.
Another opposition MK, Dov Boris Khenin from the Arab majority Joint List which also opposes Netanyahu, said the Prime Minister should immediately resign in light of the corruption charges.
Police said Netanyahu should be indicted in two different cases levelled against him.
Case 1000 centers on suspicions that Netanyahu received gifts such as expensive champagne and cigars from wealthy businessmen including film producer Arnon Milchan and Australian casino mogul James Packer, in exchange for favorable government treatment.
In Case 2000, police are reportedly examining conversations with newspaper proprietor Noni Mozes, which revealed an alleged quid pro quo' arrangement with the Yedioth Ahronoth publisher to limit circulation of the newspaper's main rival in exchange for more favorable coverage.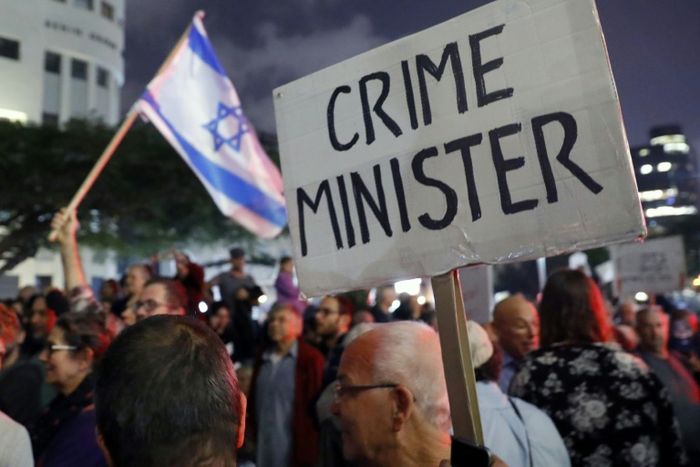 "When the police say the Prime Minister has taken bribes, it is impossible to think what other red lines can be crossed before he has to step down from power," Khenin said.
Meanwhile, it emerged how opposition leader Yair Lapid testified in one of the two investigations which led to recommendations for Netanyahu's indictment.
Zehava Gal-On, the leader of opposition party Meeretz, said Netanyahu's coalition partners should forsake him unless they want corruption charges to impinge on their reputation too.
"They should show Netanyahu the door, otherwise his corruption will stick to them as well," she said.
David "Dudu" Amsalem, a member of the Likud, defended Netanyahu after the police recommendations were revealed saying that "in a democratic country the government can only be changed by the people, not by the police or the army."
Ayoub Kara, the Israeli Minister of Communications and a member of Netanyahu's Likud, took to Twitter to express his support to the Prime Minister.
"I am certain that the truth will come to light and Netanyahu will be able to finish the term as well as the next one. Netanyahu was elected by the people with a huge majority, he will continue to lead and secure the future of the state of Israel," he wrote.
Culture Minister Miri Regev, who also expressed support for Netanyahu after dismissing the police recommendations as "widely anticipated", focused on revelations that opposition leader Yair Lapid was the main testimony in investigations for one of the two cases.
Yaakov Litzman, the Minister of Health who is from Agudat Yisrael, a religious party allied with Netanyahu, said Lapid has been attempting a "coup d'etat" against the Prime Minister "for years".
"The real news of tonight is that the true face of Yair Lapid has been exposed, he is a failed politician who preferred joining legal bashing of Netanyahu to try bring him and the Likud down in undemocratic ways," Regev said.
"The publication of his identity as the main witness is the last nail in his political coffin," she added.
Lapid reacted to the attacks saying he acted in his full right to testify as citizen. "The police approached me and asked me to give testimony on my period as Finance minister for case 1000, and like any law-abiding citizen of the state of Israel I did," he said in a statement.
You need to be logged in in order to post comments. Sign up or log in
February 13, 2018 9:37 PM
February 13, 2018 9:41 PM
Leftist are almost always authoritarian in nature and actions.110 million people paid with their lives to prove the points last century.
February 13, 2018 9:43 PM
Is YL the IL Steele dossier?